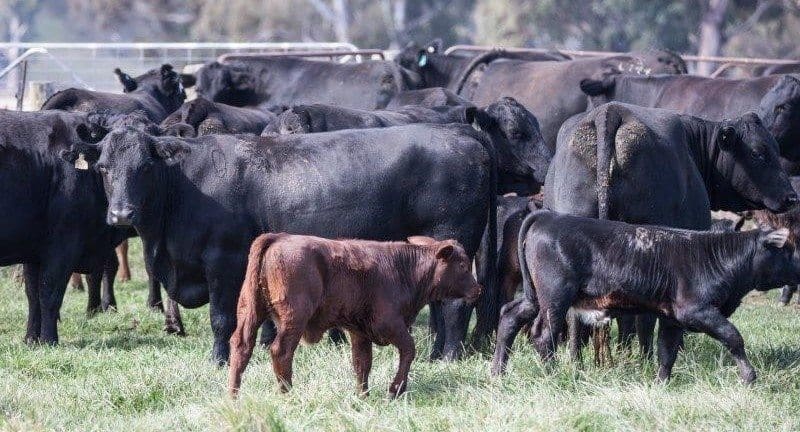 Imagine this scenario: you call your local vet to come and pregnancy test your herd of cows, only to find out most of them are empty. What do you do next?
A pre-joining check of your bulls for fertility may help prevent this disheartening scenario.
Fertility is the ability of a bull to achieve, by natural service, a pregnancy rate of between 60 per cent and 90 per cent in 50 normally cycling females, within three and nine weeks of mating, respectively.
Your veterinarian will check a number of components of the bull to ensure this is possible.
Firstly, the bull needs to be physically examined for faults in the head, legs, joints, feet, sheath and penis as any of these will affect the bull's ability to serve a cow. Its general health also needs to be clinically assessed.
It is important to watch the bull during joining to determine his serving ability and his desire to serve cows.
Secondly, your veterinarian will check the bull's scrotal circumference and inspect the bull's testis for tone or resilience, as these are closely related to a bull's fertility.
Furthermore, your veterinarian will examine the bull's semen under a microscope and analyse it for motility as well as looking at the morphology or structure of the individual sperm cells.
So there is a lot more to it than putting a bull out with a herd of cows and expecting him to perform.
Plus, apart from getting cows pregnant, joining is also an opportunity to improve the productivity of your herd.
For further advice contact your local veterinarian or Agriculture Victoria veterinary or animal health officer, or in NSW your Local Land Services branch.
Source: Agriculture Victoria. Dr Jeff Cave is a District Veterinary Officer with Agriculture Victoria.