COMPOSITE breeding systems have had variable popularity in the Australian beef industry.
For some of the larger pastoral companies including North Australian Pastoral Co, Australian Agricultural Co and others, as well as some southern-based producers, composites have been a mainstay of production since the 1990s.
However, a properly managed composite breeding program requires some careful planning and a level of commitment to ensure success.
At its very basic description, composite breeding is really a crossbreeding program that will allow producers to settle on a stabilised breed mix to best suit a breeding objective.
Geneticist Dr David Johnston of AGBU in Armidale described a composite breed at an annual conference of the Beef Improvement Association of Australia as "A population stabilised by at least one intra-generational mating following the initial crossing of two or more breeds. The design aims to use breed differences and retained heterosis in future generations without crossbreeding."
Producers wanting to use composite cattle as part of their program have the option of purchasing and using composite bulls within their existing program or to take a more challenging path in developing their own composite. In most cases producers choosing to purchase composites are doing so to introduce or utilise the traits and advantage of heterosis that is available in their chosen sires.
In most cases producers purchasing composite bulls are purchasing bulls that have been stabilised after using up to four different breeds to achieve a balance of traits. In doing so, these bulls exhibit up to 75pc of the level of heterosis expressed in the average of an F1 animal.
In practical terms, this should help producers achieve an increase in calf weaning rate per cow exposed of around 17.5pc
A significant advantage in purchasing composite bulls comes through the simplicity of management for the producer. The largest consideration comes from spending time to look at the bulls on offer and determine the most suitable bull in achieving a breeding objective.
Many of the well-established bull breeders offering composite bulls are now able to provide genetic information through IGS as well as providing pedigrees and performance records to assist producers making sire selections.
An often overlooked advantage in purchasing composite bulls is for smaller herds seeking to capture increased performance from heterosis. Some smaller herds find crossbreeding more difficult to manage, and a composite bull can allow producers access to hybrid vigour without having to struggle to achieve effective crossbreeding.
For producers considering developing their own composite animals, there is a need to do some clear planning ahead of commencing any program. The most essential step is to be clear about a breeding objective and the traits that are required for that objective to be met.
In doing so, producers need to factor in both the environmental limitations, market specifications as well as the actual genetic and phenotypic requirements.
If this phase can be done effectively producers will find it easier to look at breed selection within the framework set by their breeding objectives. While there is often a temptation to start to introduce or trial new breeds of cattle, using breeds where known performance across as many traits as possible is more effective in managing the variability of the cattle likely to be bred in the program.
One of the largest challenges for producers seeking to develop their own composite is the need to use a large number of sires. Research across industry and through programs such as the US Clay Centre has proven the need to use between 15 and 20 bulls per breed in order to avoid inbreeding and ensure the genetics used are an adequate sample of the breed.
In addition to using a large number of sires, each generation will need to use an equally large number of females – with research showing at least 500 cows per generation required.
Once the program commences it is important not just to have a clear mating program for sires and generations. Part of a joining program should also include at least two random matings (known as inter se matings) after the initial crossing.
This is important to stabilise the composite breeds proportion ad both individual and maternal levels of heterosis.  If this doesn't occur the foundation animals' contributions and heterosis levels will vary between generations and result in variable performance of progeny.
Ultimately the development of new composites is a long term breeding commitment. Producers should objectively consider their breeding objectives and determine if this can achieve a similar outcome in either using purchased composite sires or to undertake alternative crossbreeding methods that operate over a shorter time horizon.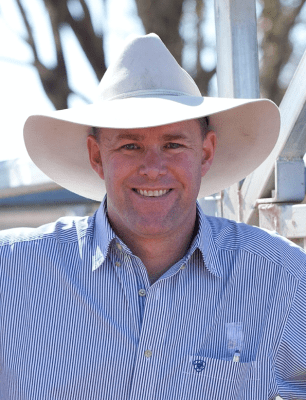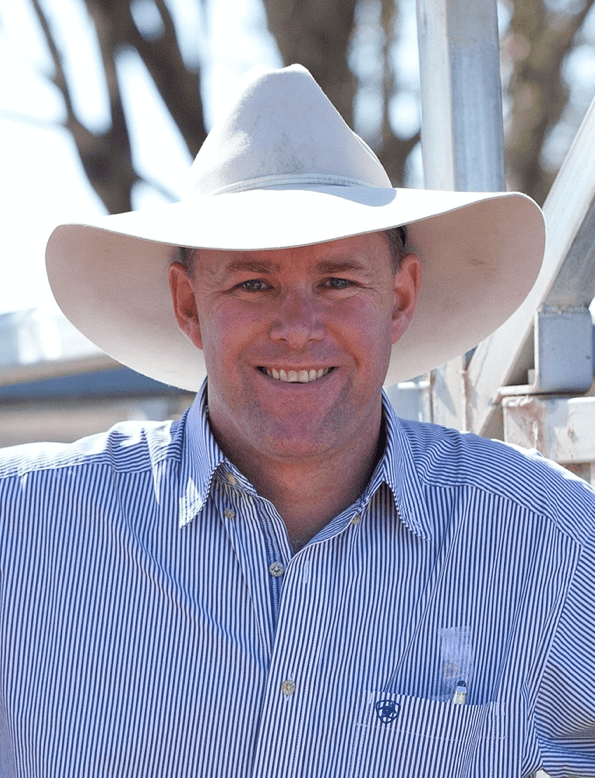 Alastair Rayner is the Principal of RaynerAg, an agricultural advisory service based in NSW.  RaynerAg is affiliated with BJA Stock & Station Agents.  He regularly lists and sell cattle for clients as well attending bull sales to support client purchases.  Alastair provides pre-sale selections and classifications for seedstock producers in NSW, Qld and Victoria.  He can be contacted here or through his website www.raynerag.com.au