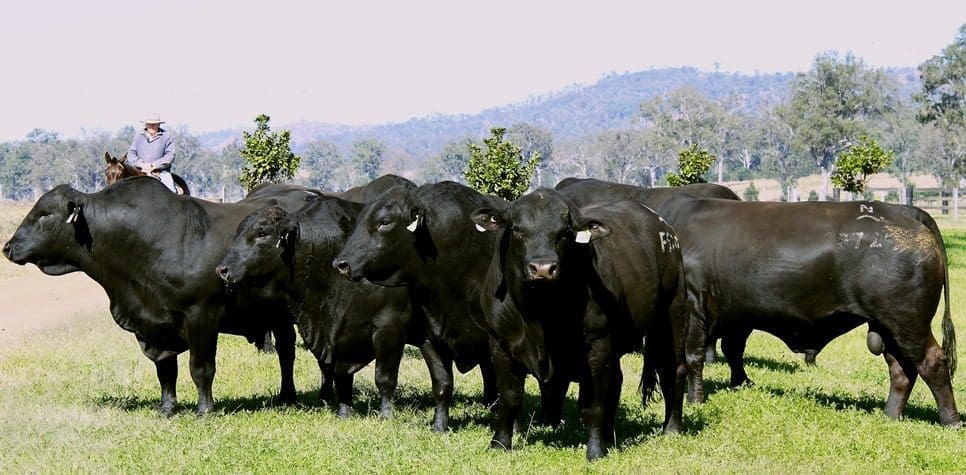 ACROSS the country most of my clients are either preparing for bull sales or starting to think about their sire choices for the year.
It's never too early to plan on the bulls you may want to select.  Part of the assessment is considering the genetics you need, along with the physical suitability of a bull to do his job.
I'm often reflecting on the work in Victoria which showed about one in four bulls (25pc) had issues that made them unfit for joining.  The largest cause of these issues were associated with locomotion.  Feet, legs and shoulders are the key issues.  As bulls get older these problems do get worse.
Having a checklist to assess a bull's physical suitability for a program is essential – don't just rely on ticks in a catalogue.
While I use a paper checklist, I also prefer using the ClassiMate App to score bulls out of 10 for structure.  I've been working with Angus from ClassiMate for a few years now and it's pleasing to see more beef breeders using the App to score and rank bulls on structure.
For the last three years the Bridgewater Angus team have used the ClassiMate scores along with EBVs as part of their catalogue offering to clients.  The system allows the breeder an initial classification, which is helpful to work up a sale list.  And then to have those assessments independently verified – giving purchasers some additional confidence in the data they access.
As we start to move closer to sale preparation and the sale season, the option to offer this additional data is one breeders may want to consider.
At the very least have a look and think about where objective structure data on a bull fits alongside the EBVs as part of the genetic potential you are considering.