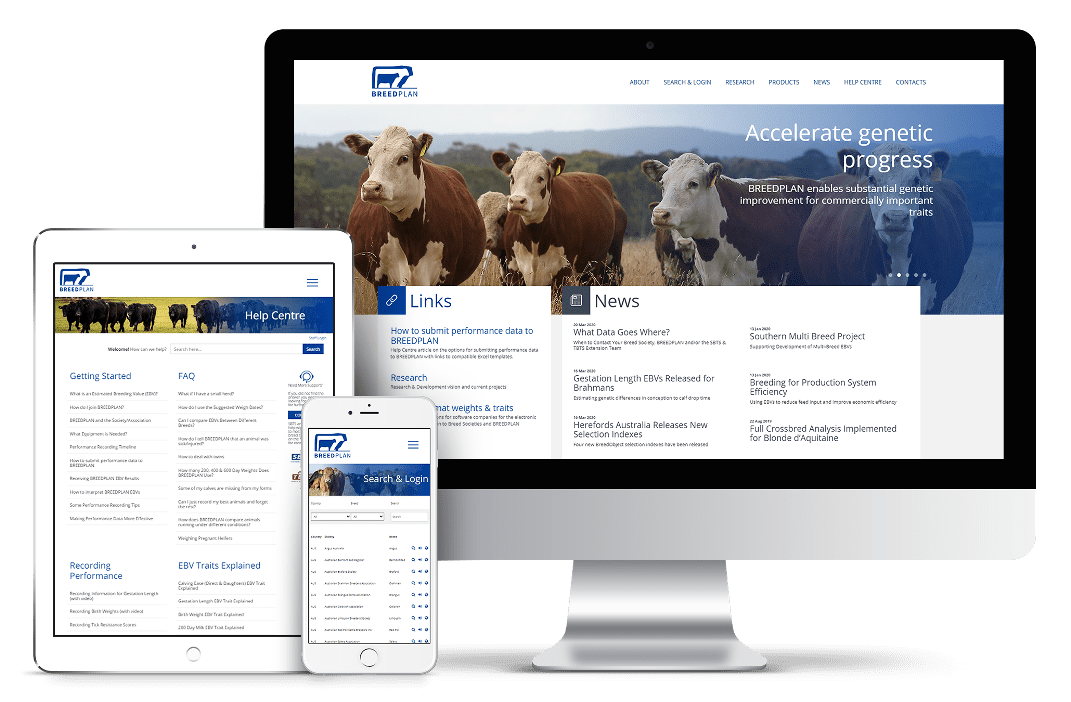 THE Agricultural Business Research Institute has launched a a new version of the BreedPlan website. The new-look website will make it easier for BreedPlan users to navigate and locate the information they are seeking.
There are a number of changes that users may notice, including:
A Combined 'Search and Login' page where users can see a list of all of the breed societies and associations around the world that are currently using BreedPlan and find links to the 'database search' and 'member login' for each of these societies.
The BreedPlan Help Centre replaces the 'Technical' section on the old website. The Help Centre is fully searchable, allowing users to find all documentation containing the requested search terms. This is also where users will find the BreedPlan Tip Sheets.
Information on the BreedPlan Suite of Genetic Tools. In the 'Products' section, users can find information on a range of BreedPlan products including BreedObject Selection Indexes, MateSel (a mate allocation software), the Completeness of Performance product and GeneProb (a tool to assist producers manage genetic conditions in their herds).
The 'Research' page provides an overview of the current research and development work happening at BreedPlan. A number of BreedPlan technical papers, including scientific publications, can also be found.
A series of BreedPlan testimonials are provided by leading Australian seedstock producers.
Users should note that the web address for the BreedPlan website has not changed; it can still be found at: http://breedplan.une.edu.au/