The Droughtmaster Australia Board has announced the appointment of a new General Manager to take effect from October this year.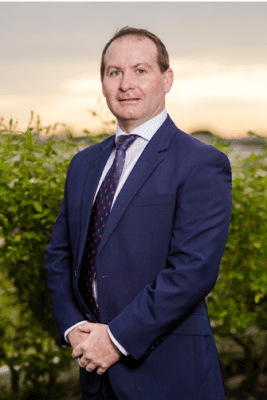 Simon Gleeson has nearly 20 years' experience in agriculture, finance, commercial and corporate strategy, natural resources, membership-based organisations and sports administration.
He has worked both in Australia and the United Kingdom in a variety of roles and sectors and is currently a director of the Brisbane Racing Club which is undergoing a significant transformation.
During his career, he has held positions with the North Australian Pastoral Company, Australian Agricultural Company, Arrow Energy, Global Strategies Group, Anglo American, Economic Associates and Barclays Global Investors.
His agricultural experience stems from his childhood when he grew up in Charleville and his family were heavily involved with horses and cattle. His grandfather, Ian Clarke owned a Devon Stud at Chinchilla and was president of the Devon Society for a number of years. More recently, his family currently own and operate a thoroughbred stud at Chinchilla, selling yearlings to the commercial market. Following his senior education at Brisbane Grammar School, Mr Gleeson completed a degree in Agricultural Economics at the University of Queensland.
Mr Gleeson replaces respected long standing CEO Neil Donaldson who served the organisation for more than 20 years before stepping down from the position earlier this year.
Announcing the appointment, Droughtmaster Society President, Todd Heyman said Mr Gleeson has the credentials and broad experience for the role and importantly a genuine passion and understanding of the Droughtmaster breed and for the agricultural sector.
"We did a nationwide search, to have someone of Mr Gleeson's calibre lead the Droughtmaster Society and to promote and grow our breed both domestically and internationally is very exciting".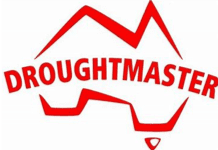 Reflecting on his appointment, Mr Gleeson said he was honoured to be associated with a very well-known cattle breed which has a proud history dating back around 80 years. A breed that was developed in Australia to suit the Australian environment.
"Agriculture and more specifically the cattle industry are the life blood of Australia and I am fully aware of the social and financial impacts the industry can have on families, communities and the broader economy".
"I am proud to lead a team that will work with the Board to set targets and meet objectives", he added.
"My priority is to work with the members and the Board to create a strategic plan that will grow and promote the Droughtmaster breed, improve member engagement, encourage participation of younger generations, identify operational efficiencies and create alternative revenue streams. Importantly, I will also facilitate lasting relationships that will allow the Society to be self-sustaining into the future".
Droughtmaster Society President, Todd Heyman said it is a new chapter and we are ready to embrace the change and the challenges.