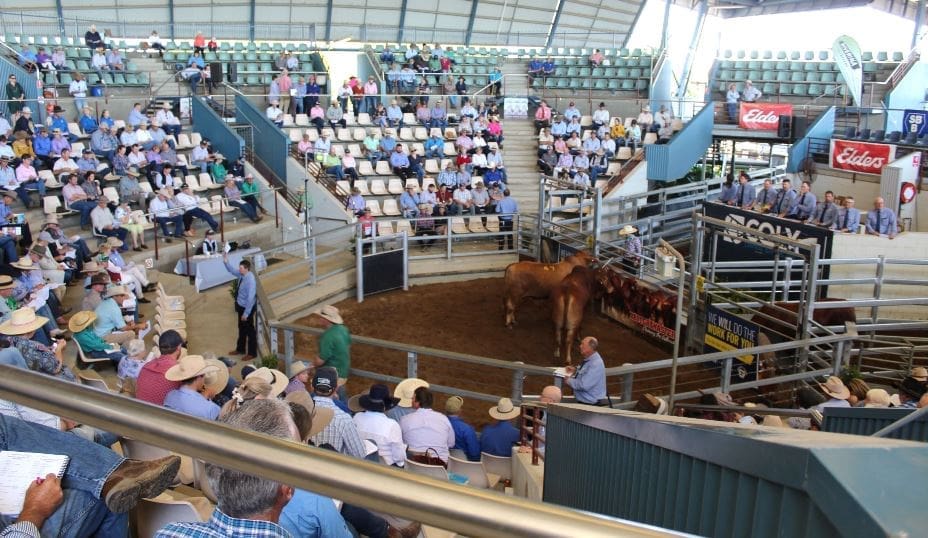 Multi-vendor bull sales have long been a mainstay of the selling process.
For many smaller and medium-sized seedstock operations, a multi-vendor sale offers the opportunity to sell their bulls via auction to a larger audience of potential buyers, as well as reducing the costs associated with holding their own individual sales.
In Queensland, it is also common for some prominent tropically adapted bull breeders to offer a few bulls in multi-vendor sales, as well as their own.
While multi-vendor sales are common, it is fair to say they often draw a mix of responses from commercial producers when the topic is raised. Some of these responses range from the challenge they face in assessing cattle from such a wide range of backgrounds, and the subsequent variation, while others highlight the immense opportunities in accessing cattle that have excellent genetics but may have come from lesser-known programs, and thus may be secured without overwhelming competition.
For producers seeking their next herd bull replacement or team of replacements, there are some sensible preparations to make ahead of attending a multi-vendor sale.
Stud stock agent Harvey Weyman-Jones, from GDL in QLD, is a strong supporter of multi-vendor sales.
"They offer opportunities for buyers, at many levels," he said.
"They give smaller operations, which have often invested in leading genetics, the opportunity to sell at auction, in front of a large audience. At the same time they offer commercial producers the opportunity to access bulls across a range of types which can suit breeders seeking bulls for different purposes."
Harvey recommends that producers who plan on purchasing from multi-vendor sales to 'do their homework' first.
"The range of data that is on offer now is immense compared to 20 or 30 years ago. Breeders can provide information on genetics, and even in breeds where EBVs are less common, or less comprehensive, there is still pedigree information.
"Scan sheets and weigh sheets and available well ahead of sales, and there is often now good quality images and videos which should be used to draw up a list of bulls to view on sale day," Harvey said.
NSW stud stock manager for Nutrien, John Settree, offers clients similar advice.
"Multi-vendor sales represent the best animals a breeder has to offer, so the quality of bulls presented is always high," he said.
"There will always be a mix of type and genetics, and that allows producers the choice to see and consider what breeders can offer a program through those sires."
John also emphasises the importance of pre-sale preparation through viewing data that is made available on-line, and where possible for multi-vendor sales that have a show component to attend and see the animals as they are assessed during judging.
In regard to managing variation among vendors, John stresses that it is important for producers to "weigh-up what that variation really means to their own program."
"Some producers focus only on one measurement or set of data, such as EMA scans, for example.  That EMA is going to be different as bulls will be different in age or weight, so make sure that is taken into account when looking over the animals on offer."
Harvey Weyman Jones encourages clients to attend sales well in advance of sale time.
"Buyers need to look at the cattle closely – particularly if it's the first opportunity to see them.  Remember, many teams will have been fed and prepared in the same way. Some bulls may be fatter than others, so use the scan sheets, look at physical traits like feet and hocks and talk to the vendors."
"The vendors are there to talk to, and in many cases, they are keen to develop relationships which often see repeat buyers seeking their bulls over the years."
In regard to setting budgets, both John Settree and Harvey Weyman Jones agree that there is often variation from the upset price to, in the case of several breeds, notably Brahman, record prices set at multi-vendor sales.
The message they offer clients is to be prepared to work to a budget that reflects a realistic price for bulls at present time.
John Settree noted that commercial cattle prices continue to be the main influencer.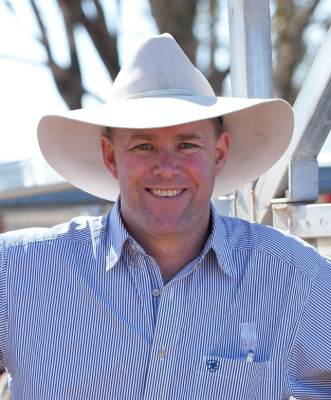 Alastair Rayner is the Principal of RaynerAg, an agricultural advisory service based in NSW.  RaynerAg is affiliated with BJA Stock & Station Agents.  He regularly lists and sell cattle for clients as well attending bull sales to support client purchases.  Alastair provides pre-sale selections and classifications for seedstock producers in NSW, Qld and Victoria.  He can be contacted here or through his website www.raynerag.com.au