Cattle producers who are less than satisfied with their conception rates often place much of the blame on the bull team's activity during joining. However conception rates cannot be solely attributed to the activity of bulls.
The management of the breeding herd, in particular the management of both nutrition and breeder condition score also have a direct impact on conception rates.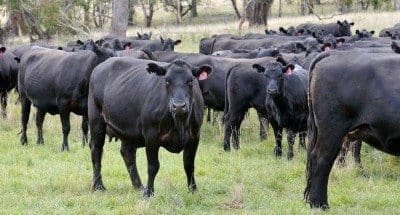 With much of the focus on these three areas, there can be a risk that issues associated with reproductive diseases can be overlooked. One of the more significant reproductive diseases across Australia is vibriosis.
Vibriosis is caused by a bacterium – Campylobacter Fetus – and is a venereal disease found in the reproductive tract. Unfortunately, there is no visual evidence that cattle may be infected.
In the case of bulls, a vibriosis infection is found in the sheath. The lining of the sheath provides an ideal harbour for the infection, and as bulls age, the amount of wrinkles and folds in the sheath improve the environment for the infection to survive.
Bulls spread the disease through mating. Bulls can become infected through mating an infected cow and then spreading the disease to naïve cows and heifers. In the case of females, the infection does not have any visual indications.
The most likely indications ahead of pregnancy testing may be observations of cows that appear to be constantly cycling despite exposure to bulls. For many producers the first indications of an issue are significant differences between pregnancy test rates and numbers of calves present at marking or weaning.
While the disease is relatively common, not all herds have been exposed or have experienced vibrio. The most common introduction to herds is through new bulls which have been infected. These bulls may not be newly purchased bulls but can be bulls that have strayed from adjoining locations. Once introduced, the disease can spread rapidly and can result in conception rates falling by up to 60pc.
According to the NSW DPI, conception rates in chronically infected herds usually sit between 65pc and 75pc.
The most risk groups within herds are replacement heifers. Infection can result in infertility in heifers preventing the egg from implanting after fertilisation. More commonly the embryo is lost after fertilisation. The heifer or cow may return to oestrus, however their cycles are more prolonged and irregular.
While the impact is most noticeable in herds with restricted joining, vibrio can become a significant and ongoing issue for herds with continuous joining. Bulls which are able to mate and move to numerous groups of cattle will spread the disease. In these programs the disease is often undetected or considered as a cause for calf loss or contributing to the variation in calving patterns in the breeding herd.
It is important to recognise that the impact within a breeding herd extends beyond the loss of calves during the earlier stages of pregnancy. As highlighted, the variation caused to cycling patterns can result in more dispersed calving, and large numbers of breeders who have failed to successfully rejoin by the end of a set joining period.
Financial impact
From a financial position, vibriosis can have significant costs, particularly in the first year it is experienced in a herd.
In these cases, NSW DPI studies have identified beef gross margins to be reduced by as much as 65pc.  The ongoing impact of vibrio in herds has seen comparative enterprise gross margins to be 36pc lower than non-impacted herds.
Vibriosis can be managed, even in herds where it has been diagnosed.  Diagnosis is confirmed with the collection of vaginal mucus from heifers or cows. Bulls can be tested for the presence of vibrio by taking sheath swabs, while tissue samples from aborted foetuses can also be taken and tested.
This is often more difficult for producers to manage, as aborted foetuses are not often found.
As breeding managers, producers should focus on preventative strategies.  Vaccination is a key method. In general most breeders selling bulls either through auction or online sale will have vaccinated those bulls for vibrio. However, this vaccination requires an annual booster which should be done one month before joining.
Ideally heifers should also be vaccinated. This is particularly important for locations where bulls from other locations may be able to jump fences and access heifers. A heifer program requires two vaccinations, 4-6 weeks apart. Where possible the second vaccination should be around a month before joining.
It is possible to treat the actual infection in bulls through a course of antibiotics. This can be an option for some producers. More broadly, older bulls are of greatest risk in spreading the disease. The risk these bulls pose often outweighs any potential benefits and they should be culled.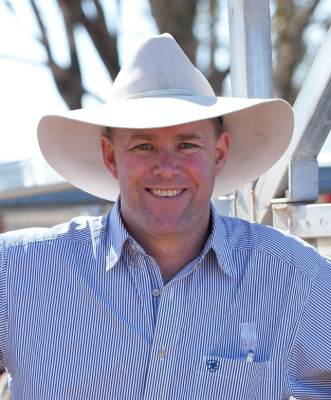 Alastair Rayner is the Principal of RaynerAg, an agricultural advisory service based in NSW.  RaynerAg is affiliated with BJA Stock & Station Agents.  He regularly lists and sell cattle for clients as well attending bull sales to support client purchases.  Alastair provides pre-sale selections and classifications for seedstock producers in NSW, Qld and Victoria.  He can be contacted here or through his website www.raynerag.com.au