A recent Irish livestock research project has shown that some beef cattle can produce up to 30 percent less methane emissions, on average, for the same level of productivity.
Led by Ireland's Agriculture and Food Development Authority, Teagasc, the research project brought together scientists from the University College Dublin and the Irish Cattle Breeding Federation. Their aim is to identify and breed for low methane emitting beef cattle to improve environmental sustainability long term. The project final report can be found in the Journal of Animal Science.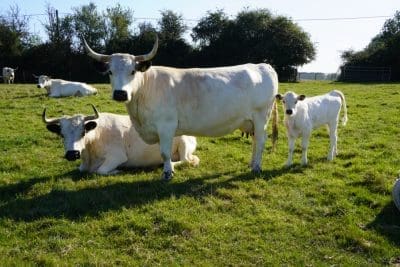 Under a six-part response to Irish national GHG abatement strategies, Teagasc established GreenBreed – targeted at developing breeding strategies for low methane emitting cattle and sheep. The work was funded by the country's Department of Agriculture, Food and the Marine.
So far, the genetic selection of low methane emitting ruminant livestock has been limited by the relationship between methane output and feed intake.
"Animals that consume more feed tend to produce more methane on a daily basis," explained Teagasc PhD student Paul Smith said.
"This relationship has so far made it difficult to breed low methane emitting animals without negatively impacting feed intake, which is a key driver of animal productivity, particularly in forage based production systems."
Working collaboratively, researchers, including Teagasc Professor Sinéad Waters, Professor David Kenny, Paul Smith and Stuart Kirwan, along with UCD's Alan Kelly and ICBF's Stephen Conroy, developed a novel approach to quantifying emissions in beef cattle.
Their 'Rumen'Predict' program is capable of separating the components in the complex relationship between feed intake and methane output.
The study is the first large-scale measurement of methane emissions in Irish beef cattle. It is also one of the largest conducted worldwide.
Residual methane emissions were calculated for 282 beef cattle undergoing feed efficiency and methane measurements at the ICBF's Progeny Test Centre in Tully, County Kildare.
After ranking animals as high, medium and low on the basis of RME, low RME animals produced 30pc less methane, but maintained the same level of feed intake, feed efficiency, growth and carcase output as their high-ranking RME contemporaries.
The 'RumenPredict' project demonstrated the future potential to breed beef cattle with lower methane emissions. Going forward, the researchers hope to better understand why these cattle are producing less methane.
Click here to access the full Journal of Animal Science report.