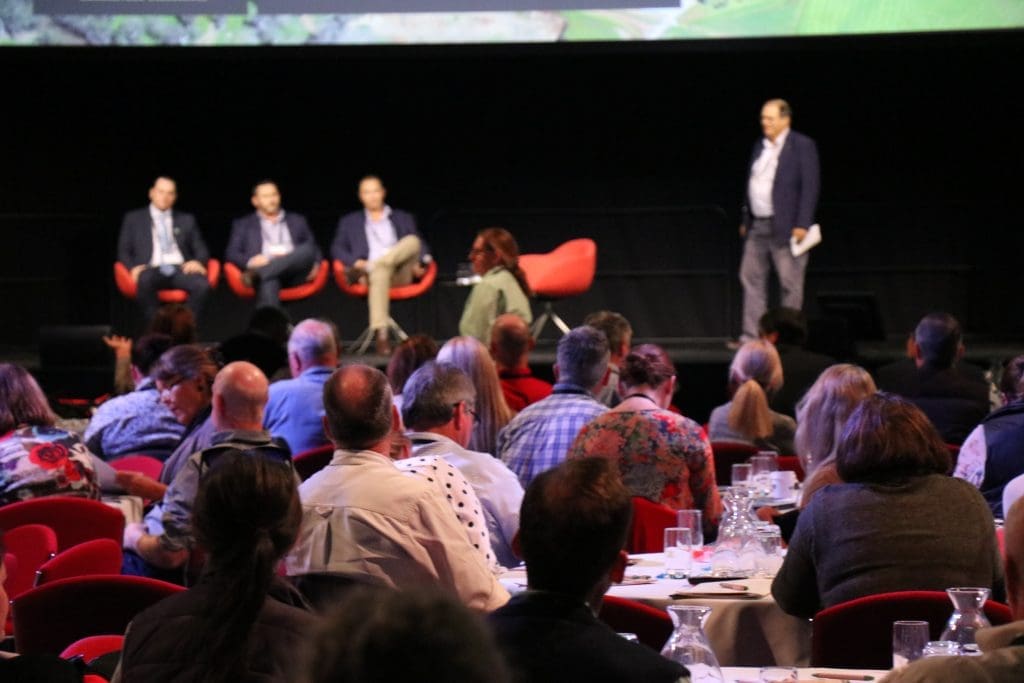 TECHNOLOGY, global marketing, production challenges and opportunities in a carbon future will feature among sessions being held as part of the 2022 Wagyu Edge conference being held in Melbourne next month.
An excellent lineup of international and Australian speakers – all experts in their respective fields – will present on topical subjects over the two-day conference program, click here to acccess.
International speakers this year will include:
South Dakota State University professor and beef extension specialist Dr Ken Olson, addressing the question: Does Cow Size Matter in Cow-Calf Production Systems?

Fearless environmental crusader and animal scientist Dr Frank Mitloehner, director of the Department of Animal Science at UC Davis
Also from the US will be Kerryann Kocher, chief operating officer with feed efficiency measurement technology developer Vytelle, speaking on the triple challenge through genetic selection for feed efficiency
Addressing new research directions in Wagyu will be Dr Keisuke Sasaki from Japan's Institute of Livestock and Grassland Science, with the National Agriculture and Food Research Organisation.
International speakers will be supported by a strong lineup of local Wagyu industry stakeholders, from a variety of backgrounds.
Participating in a session looking into Australia's position in the global Wagyu sector will be prominent Wagyu producer Peter Hughes, principal of Hughes Pastoral and Georgina Pastoral Co; Stanbroke Beef sales manager Mark Harris; and MLA's group industry insights and strategy manager Scott Cameron.
They will be followed by sessions focussing on technology application in the field with cattle vet and reproduction expert Dr Enoch Bergman, AxiChain chief executive Linda Woodford and Vytelle's Kerryann Kocher; and a session exploring F1 Wagyu opportunities in dairy herds, including Dairy Australia managing director David Nation, Mick Bavea from Woodland Wagyu, and Dr Ken Olson.
A session focussing on carbon issues will feature Dr Stephen Wiedemann, Principal Research Scientist with Integrity Ag & Environment, Frank Mitloehner and Louisa Keeley, director of Carbon Farmers of Australia, providing a summary of what is available now and into the future in carbon trading.
Highlighs from the conference's second day will include:
International Wagyu breeders from the UK, New Zealand and Canada will provide updates of breed progress in their region
Research trends in Wagyu, including new traits and research directions, and commercial application of R&D in areas like flavour and consumer sensory research.
Big attendance anticipated
Hundreds of Wagyu breeders and other supply chain stakeholders from across Australia and overseas will converge on Melbourne for next month's Wagyu Edge annual conference.
Bringing together industry stakeholders from around the world, this year's event will take place at Melbourne's Pullman Albert Park Hotel from April 26-28.
In addition to a two and a half day conference and workshop program, the event features a range of social gatherings, an elite Wagyu genetics sale and gala dinner incorporating the 2022 Wagyu Branded Beef Competition awards.
The conference is designed as an opportunity to bring together all components of the Wagyu sector in a forum of learning and networking to help advance the Wagyu industry. Delegates will gain Wagyu-specific knowledge from specialist conference speakers, as well as appreciating the role Wagyu plays at the leading edge of high-value global beef markets.
A trade expo is run in conjunction with the conference to enable Wagyu supply chain partners and service providers to connect with existing and new customers.
The conference programs on 27 and 28 April will also include the induction of this year's Wagyu Industry Hall of Fame recipient, and 25 Year Membership awards; and the Elite Wagyu Sale and a cocktail evening on 27 April. The Elite Wagyu Sale is exclusively for animals representing the top 5pc of Wagyu EBVs of bulls, females, semen and embryos and special interest/rare genetics from around the world. Click here for details. 
Day Two of the conference program on 28 April will focus on the latest in Wagyu research and development from across the world, followed by the event's Gala Dinner and Wagyu Branded Beef Competition Awards ceremony will conclude the conference on the final night.
Technical workshop
Preceding the formal conference program will be a half-day workshop held on the afternoon of Tuesday, 26 April.
The technical workshop will also provide an update from the Australian Wagyu Association, covering the latest in Association initiatives. The Membership Services team will be on hand to sit down to address any member related questions.
The first day will conclude with a Wagyu Edge welcome dinner that includes the announcement of the 2022 Wagyu Net Feed Intake award winners and a Charity Auction.
Post conference field tour
A one-day post-conference bust tour will take place from the morning of 29 April, including a visit to the Falls Pastoral Wagyu herd at Longwood East, and Stone Axe Pastoral's Wagyu herd at the magnificent Cobungra Station in the Victorian high country.
Click this link for full conference details and registrations
Click the link below to view a short video