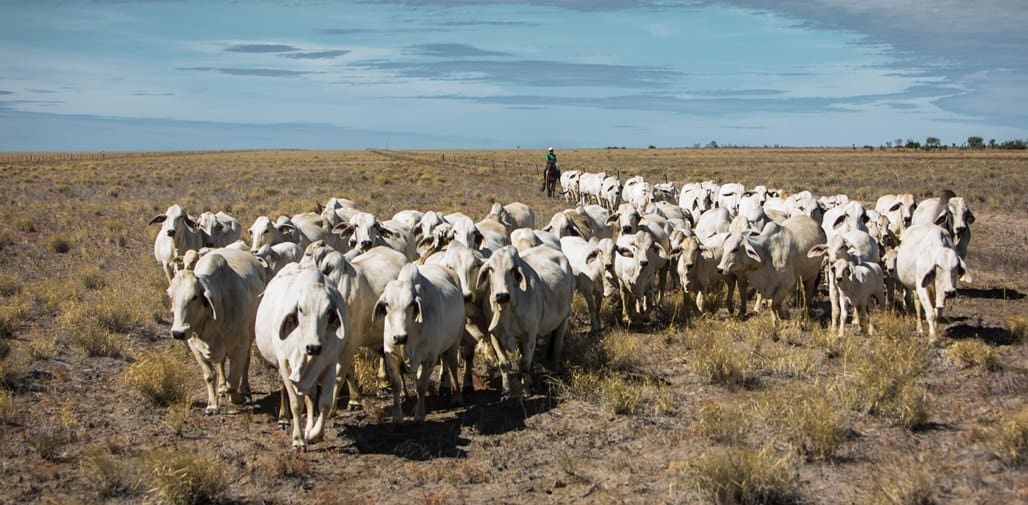 THE demand for bulls across the recent northern NSW sales has been exceptional.
Almost all sales have recorded 100 percent clearances, with any bulls passed in quickly being sold post-sale to breeders anxious to shore-up numbers. The drive to acquire bulls reflects numbers of bulls in breeding teams across herds.
Many herds are still looking to replace bulls that have either been sold out of the program for age or injury. While this is a normal process for any breeding program, it has also been noticeable that the average age of bulls in some teams has been slightly increasing.
In several discussions with agents and breeders, this trend was particularly noticeable in 2019 when producers were holding-back on replacing large numbers of herd bulls due to drought conditions.
The seasonal changes and market confidence in 2020 and 2021 are likely to see this trend change, to have a more evenly spread age profile across teams of bulls, as producers replace numbers. However, along with the slight increase in average bull age trend, the size of bull teams has shrunken slightly. Again, the decrease in numbers of "bulls on hand" reflects the influence of drought conditions, where decisions about numbers on-farm often saw the sale of surplus or older breeding animals.
This reduction in bull numbers has been slightly slower to correct, in my opinion. The stronger demand for bulls, resulting in higher prices often restricts producers' willingness to purchase additional bulls simply as "back-ups".
Bull ratios under scrutiny
This, in turn, has led many producers to focus on the number of bulls they require to manage a joining season successfully.
Recommendations on the ratio of bulls to cows in joining groups range from 1:7 up to 1:60. The higher ratio reflects research work conducted in the US. In Australia, where paddock sizes tend to be larger, especially in northern Australia, mating ratios tend to range from 1:7 through to 1:50. Most producers (except perhaps in more extreme locations) work on a percentage of bulls that is somewhere close to 3pc of females in the joining group.
Understanding mating ratios, and the numbers required to achieve acceptable pregnancy rates, underpins the purchase decisions many producers will have to make as the sale season continues.
The MLA Bull Power report demonstrates the opportunities available for producers to maintain acceptable pregnancy rates from lower than usual bull numbers.
The key to using lower numbers is to ensure bulls that are selected for joining programs are those which have been tested and have passed a Bull Breeding Soundness Examination.
The Bull Power report noted work in northern Australia which found that using 3pc tested bulls produced a superior pregnancy result than using 5pc ratio of untested bulls. Additional studies found that even comparing ratios of 2.5pc to 6pc that there were no significant differences in conception times or rates between the two groups.
The potential savings, modelled through the Bull Power research, highlighted not only the savings in purchasing fewer bulls. It was also found that there was less variation in the number of calves sired by the smaller bull teams.
The value of this finding is that investments in 2021 for individual bulls are significant, and it is important that these newly purchased genetics are used as widely across a herd as possible.
Greater variability in calf output often suggests some bulls are not mating, and so the opportunity to capture the genetic investment these bulls have been acquired for is then wasted, to some degree. Additional savings include less wastage among bull teams due to fighting and injury.
The conclusions presented in the Bull Power report reflected a broad range of research. The report suggests that a mating ratio of 2.5pc based on reproductively-sound bulls is adequate for Bos Indicus & composite cattle, as well as British breeds under conditions where breeders are not widely dispersed across the landscape.
While a reduction in mating ratios from 3pc to 2.5pc may, on the surface, seem to be a minor reduction, it is worth considering that in a breeding herd of 500 cows, this equates to requiring three fewer bulls.
That reduction can be seen as saving the cost of purchase on three bulls – which is no small saving, based on current prices. Or conversely, it could be seen as a way of spending slightly higher on each purchase in order to acquire more superior sires.
This investment could then be realised more effectively across the herd as calf output reflects the workload of the entire team, and not just the more dominant bulls within the group.
Ultimately, as producers weigh up their bull numbers, it is worth reflecting on the Bull Power work and adjusting their herd sire battery sizes to be efficient and effective in the coming joining period.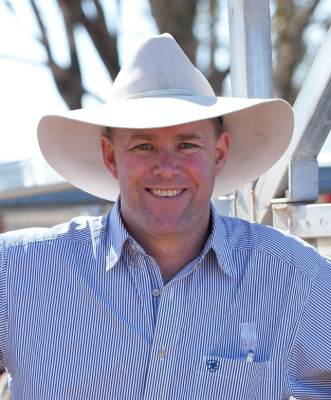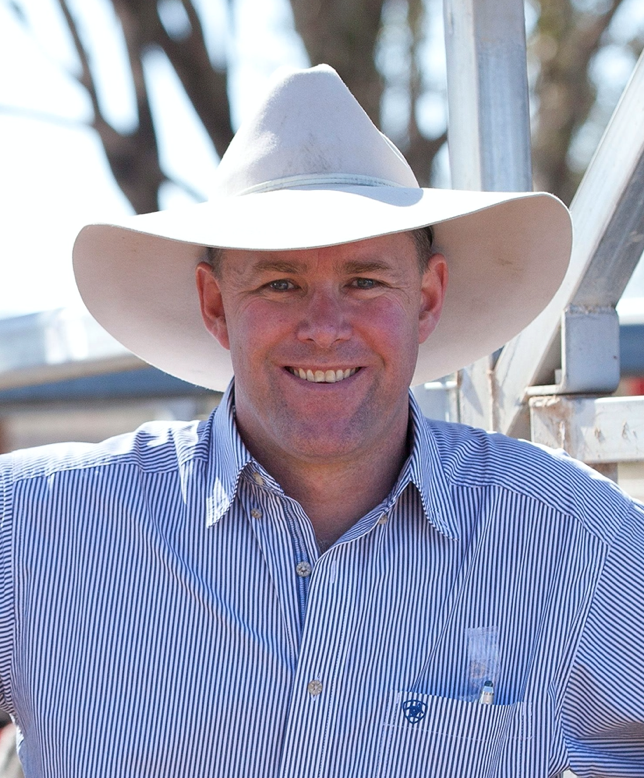 Alastair Rayner is the Principal of RaynerAg, an agricultural advisory service based in NSW.  RaynerAg is affiliated with BJA Stock & Station Agents.  He regularly lists and sell cattle for clients as well attending bull sales to support client purchases.  Alastair provides pre-sale selections and classifications for seedstock producers in NSW, Qld, and Victoria.  He can be contacted here or through his website www.raynerag.com.au