DETERMINING how many bulls are needed to achieve target conception rates is often the result of anecdotal advice or local practice.
It's not uncommon to hear producers refer to needing to run bulls at three percent of cow numbers in temperate areas and in northern and extensive areas some say with 'absolute conviction' that bulls must be run at 5-6 percent of cows.
This common approach is described by Dr Geoffry Fordyce as 'traditional opinions' that are without evidence-based science. In research conducted earlier by Dr Fordyce in the Bull Power Project, he identifies some common myths vs facts surrounding bull numbers, particularly in northern herds.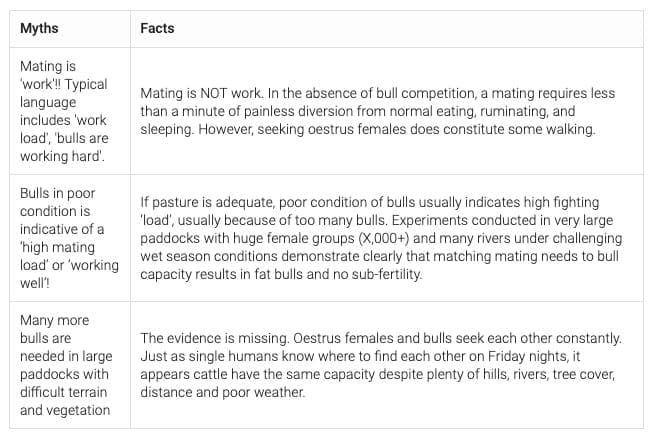 There has been extensive research into bull numbers and mating loads in northern production systems.
"The bull selection & use in northern Australia" project of the early 2000s, led by Dr Dick Holroyd highlighted the variation in bull performance and calf production.
There is significant variation in calf production among individual bulls of all breeds, and this variability tends to be repeatable over seasons. The research also identified that a small number of bulls were often responsible for the largest proportion of calves conceived.
Results for mating loads of less than 5pc of bulls to breeding females showed that 80pc of the calves were sired by the equivalent of 2pc of the bulls available.
Increasing the ratio of bulls from 5pc up to 9pc still saw the number of calves sired by 2pc of the bulls range from 50pc to 90pc.  It is evident that increasing the numbers of bulls in a joining team doesn't not necessarily result in more conceptions or all bulls doing the same amount of work.
Instead, it suggests there are many bulls which serve cows infrequently if at all, and the bulk of the work is being undertaken be a few individuals.
Having a large bull team can be difficult to manage, particularly when producers are implementing a fixed joining period. The need for ongoing management and better infrastructure increases and in many cases this additional cost is not offset when only some of those sires contribute to the overall number of progeny generated in the joining period.
Excessive numbers during joining not only see some bulls contributing more than others to the program. The Bull Power project established in herds that had continuous mating within the northern forest region of Queensland, where bulls were run at 4pc mating ratio, during the peak conception period of three months, the average opportunities for mating for a bull was as low as twice a week. This low level increased the amount of fighting for dominance and mating rights.
Dr Fordyce suggests that as bull numbers exceed 3.5pc the level of fighting increases significantly.
Evidence from the research conducted over recent years highlights the tendencies of bulls to establish and patrol their own defined territories. This can reduce the amount of mating that a bull does if it chooses to have a territory that has lower numbers of cows present.
However, bringing bull ratios back to a lower level – 3-4pc – shouldn't be undertaken without ensuring all bulls are physically capable of undertaking their role. Otherwise, the risk of including a bull with a lower capacity to mate will reduce the overall success of a joining program.
Bulls should be required to undertake a Breeding Soundness Evaluation to determine their suitability for joining.
Breeding Soundness Evaluations shouldn't be seen as an exercise only for northern herds looking to bring bull numbers to a more efficient level. Bull breakdowns and lower levels of mating activity are equally common in southern herds. Bull breakdowns in southern herds have been reported (from Victorian research) to be as high as 25pc in bulls over three years of age.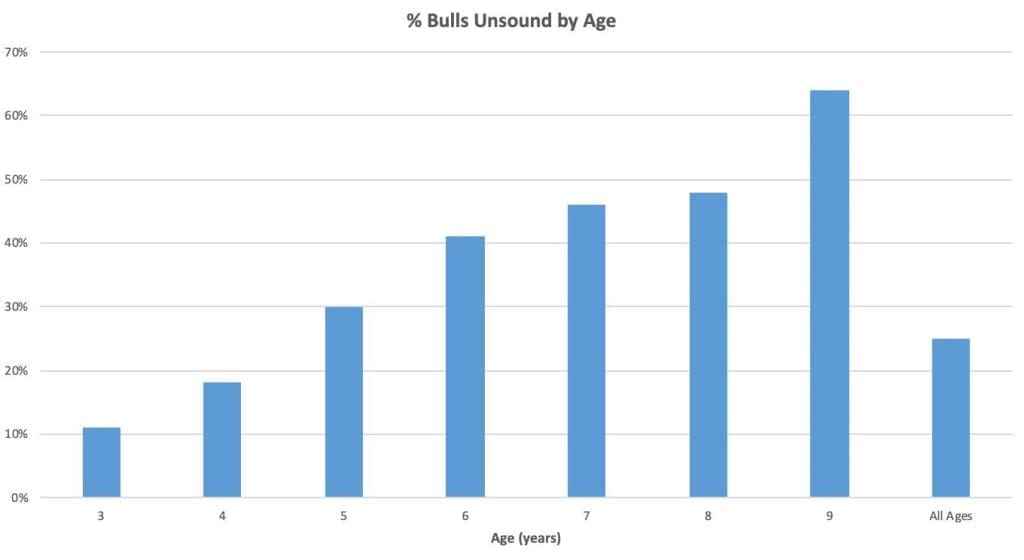 In breaking this percentage down, around 6.3pc of bulls had penile problems, 3.2pc had low libido and almost 2pc had testicular issues and/or poor semen.
Including a breeding soundness examination is a positive way of supporting a move towards a more efficient and cost-effective bull team. As part of an overall strategy to identify who is doing all the work in a herd, it can become a very efficient method for producers in all grazing environments.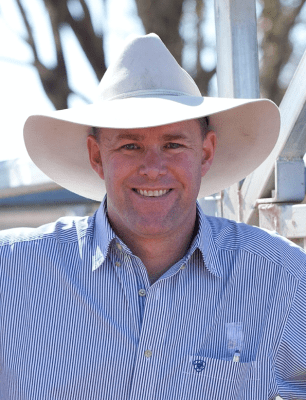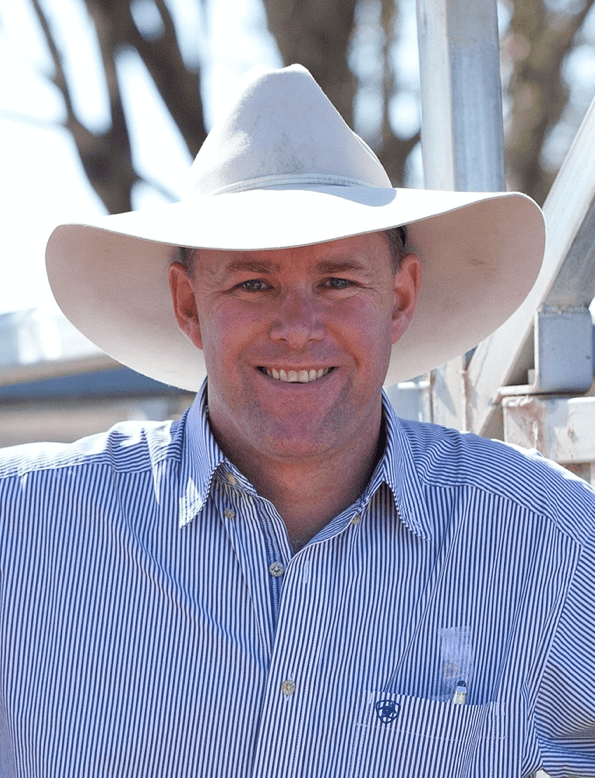 Alastair Rayner is the Principal of RaynerAg, an agricultural advisory service based in NSW.  RaynerAg is affiliated with BJA Stock & Station Agents.  He regularly lists and sell cattle for clients as well attending bull sales to support client purchases.  Alastair provides pre-sale selections and classifications for seedstock producers in NSW, Qld and Victoria.  He can be contacted here or through his website www.raynerag.com.au