The future of national livestock genetic research will be shaped at a key meeting being held in Brisbane today.
It follows an eleventh-hour decision by the Meat & Livestock Australia board to reject a proposed new structure for a new National Livestock Genetics Consortium, which had been several months in the making.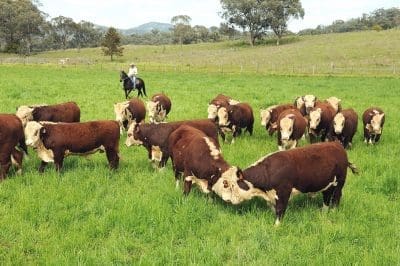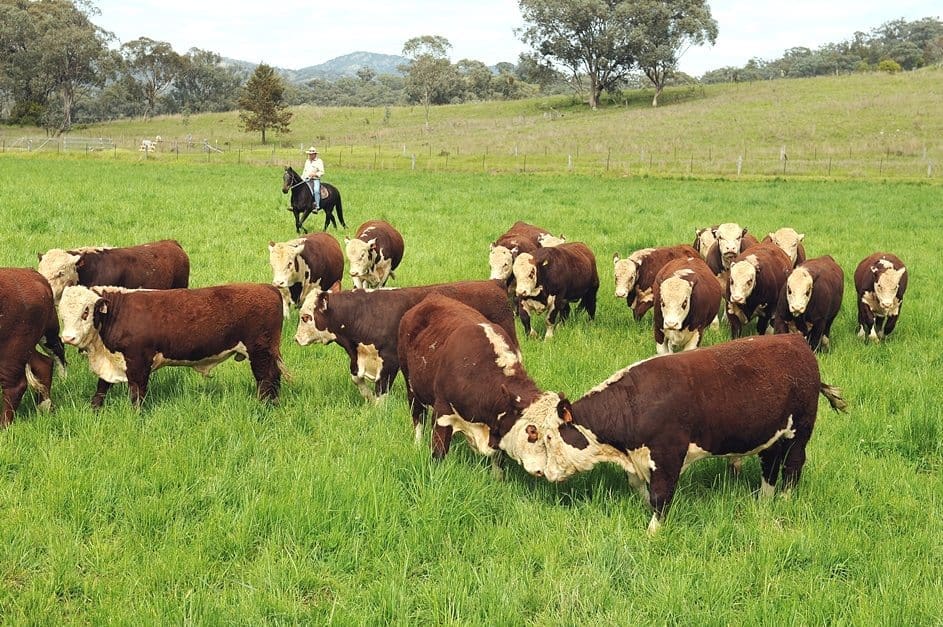 Instead, MLA, is proposing the creation of a "skills-based taskforce" to guide the future of national livestock genetics research, which will be discussed at today's meeting.
Genetic research is of fundamental importance to the future of Australia's cattle and sheep industries.
A lack of coordination in genetics research has been blamed for Australia losing direction and falling behind in genetics evaluation and improvement.
Widespread support exists for the creation of a coordinated and targeted national approach to get livestock genetic research back on track.
However, how that coordinated approach should occur is driving debate.
In recent months a plan to create a new National Livestock Genetics Consortium to coordinate all future research was developed by an industry implementation committee.
The committee comprised representatives of universities, the CSIRO, the Agricultural Business Research Institute (ABRI), breed societies pastoral companies, genetics providers, and MLA staff.
The plan settled on by the group involved developing the consortium as a standalone proprietary limited company with its own board, executive and CEO.
Today's meeting in Brisbane was initially going to involve the presentation of the proposed plan to broader industry stakeholders for consideration and discussion around refinements before it was given the green light.
However, in a late move last week that surprised industry stakeholders, the MLA board rejected the plan at its board meeting in Brisbane, after what is believed to have been considerable debate and discussion around the boardroom table.
Letter advised of board decision
Members of the committee were advised of MLA's decision in a letter sent on Monday by MLA managing director Richard Norton, which has since been seen by Beef Central.
In the letter Mr Norton acknowledged that people closely involved may be disappointed by the decision.
The MLA board had reflected very closely on the need to aggressively explore disruptive and transformational technologies to accelerate productivity gains and data delivery, the letter said.
Explaining the decision, it continued:
"Central to achievement of this vision, is the need for a fast tracked, agile process, streamlined costs and a shift in culture. 
"The MLA Board felt that the Implementation Plan, as presented, contained unnecessary processes and cost.
"The MLA Board was clear that the current RD&A model must change to improve the impact of investment. This is a view supported by many stakeholders in the genetics RD&A pipeline.
"While comprehensive, the Implementation Plan was unclear in this regard and did not provide the necessary confidence that the current culture across the RD&A pipeline would change."
Urgent action critical
Speaking to Beef Central ahead of today's meeting, Mr Norton said the need for fast action was critical.
"The board felt the plan was too complex and was not going to be nimble enough to get projects up and running by the end of this calendar year," he said.
'The sense of urgency coming from the MLA board is that the MISP 2020 has said we must lift the rate of genetic gain by 2pc by 2020.
"If we don't commence work around that this financial year then we really only have three years to do that; that was the real sense of urgency the MLA board wanted to put in this process."
MLA's preferred structure
MLA's preferred structure, outlined in its letter and which it will put to today's meeting, involves the creation of a skills-based genetics research taskforce, to be resourced by MLA.
Mr Norton's letter named Michael Crowley, MLA's General Manager, Producer Consultation & Adoption, as the taskforce's new interim executive officer.
Mr Norton told Beef Central the taskforce would have "the best minds from the science and production sectors in Australia" to review projects and provide strategic direction.
"People like Dr Gerry Davis and Dr Ben Hayes who travel the world, they live genetics, they know what the rest of the world is doing and they know how to lift out productivity, we just have to give them the chance and the funding to do it."
The ideal of national coordination of livestock genetics research will remain under the taskforce.
At present livestock genetics research can be funded from a range of different sources, such as Minster for Agriculture Barnaby Joyce's $100m rural R&D for profit program, other federal and state programs, MLA, the MLA Donor Company, the CSIRO, and universities.
"It is quite confusing," Mr Norton said. "We want to bring all together in one funnel so everyone knows what is going on."
Funding proposals by October 20
MLA's plan is for the taskforce to be in place by September 30.
Today's discussions will surround setting a three-year plan for its activities.
Adding to the sense of urgency, MLA said all proposals for funding by the taskforce will need to be written and ready to be assessed for approval by the new taskforce by October 20 to ensure they can get underway this financial year.
"The way things were going (under the proposed implementation plan), a lot of the funders weren't going to be able to do any projects this financial year," he said.
"If the projects are written up by October 20, even if it requires an out of session MLA board meeting to review them, then the likelihood of them starting November/December is enhanced.
"But if we don't do that process, the likelihood of a lot of projects starting this financial year is limited."
Disappointment over decision
It is understood the previous implementation plan involved a budget of around $300,000 a year.
From limited private discussions Beef Central has had with people involved in the implementation committee, it is clear some animosity exists over the MLA board's decision not to support its plan.
That MLA had not given an earlier indication it did not believe the plan was heading in the right direction. even though MLA staff were involved in the implementation plan from the outset, was one bone of contention.
Some also felt that, despite its new stated commitment to stakeholder accountability, this reflected a return to the old days of MLA exercising full control over levy funding and making its own decisions, despite what it was being told by stakeholders.
Mr Norton said it would have been a lot easier for the MLA Board to simply agree and approve the implementation plan as presented.
However this demonstrated that the MLA board was determined to get genetics research in Australia back on track, and that it was not simply "a tick and flick board".
"They spent a great deal of time having this debate, and they just felt that the process, the costs and the ability to be nimble and make quick decisions wasn't reflected in that implementation plan," he said.
Need for culture change
Asked about the MLA Board's concerns with the "culture of the RD&A pipeline", as referenced in his letter, Mr Norton said a new direction was needed to reduce costs and harness the benefits of new technologies.
"Whenever I travel around the countryside, I have seedstock producers telling me the costs of genetic evaluation is prohibitive," Mr Norton said.
"I've got people asking for a multi-breed index.
"Compared to the rest of the world our DNA testing and our cost of testing is a lot more expensive.
"There is enormous willingness to get this right."
He said the ABRI (Agricultural Business Research Institute) had had a monopoly on the delivery of data from BreedPlan for over a decade. This was seen as an inhibitor to the cost-effective delivery of genetic material, which was needed to increase productivity gains in Australia, he said.
"If it is too expensive to do BreedPlan then why do it?," he said.
"Breedplan is world leading, and we just want to make sure that the delivery of data out of Breedplan is now world leading and the ability to put data in through SNIP testing, DNA testing, and the technologies that perhaps I don't even know about yet, are available to enhance BreedPlan."
Multi-breed index
The development of a multi-breed index would require the creation of single national database.
That in turn would require the sharing of data from all breed-owned databases.
Breed societies would have to be convinced of the benefits to their members before they would be prepared to share their data with other breeds.
Asked if he thought this was achievable, Mr Norton said data and value propositions from data "were greatly increased when data was shared".
"If it is locked up in self-interest we lose the opportunity to create value propositions by sharing the data."
Compelling reasons to get genetics right
There were compelling reasons why Australia's livestock industry had to get genetics research back on track, he said.
"We're up against it," he said.
"We're such a small player in the global beef industry, and we're such an expensive producer, that we really need to build our capabilities around genetic gain to ensure that we don't just fall into a cycle of harvest and commodity trading.
"Genetics has the ability to really help us to differentiate our product on a global scene and to build efficiencies around production."