NORTHERN Australia's first facility designed to produce sex-sorted semen for artificial breeding work has opened for business in Rockhampton.
STGenetics earlier this month started its first semen processing work at its new facility in the CQ University precinct.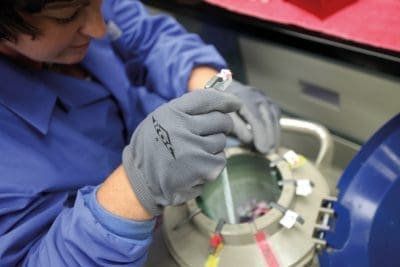 STGenetics is a true sexed semen 'service provider', with its capacity to process semen samples from any owner/breeder – covering beef breeds ranging from tropical beef breeds like Brahman, Droughtmaster or Santa Gertrudis all the way to marbling-oriented breeds like Wagyu or Angus.
Up to now, all bovine semen for sex-sorting has been sent to STGenetics first Sexing laboratory near Camperdown in Victoria – the only other sex-sorting facility in Australia – set up principally for dairy use.
But the new Rockhampton facility will focus more or less exclusively on beef applications.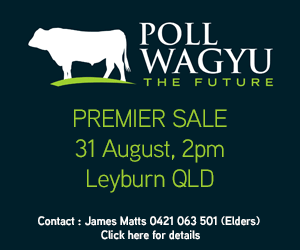 The new technology housed in the Rockhampton facility, called flow cytometer units, represent a significant financial investment, even before the addition of other equipment used in the sex sorting process.    
The company anticipates most of the new business to come from beef seedstock operations, pastoral companies running their own genetic development programs, and larger private commercial cattle producers undertaking AI or ET work.  
First consignments of semen were put through the process at the new lab earlier this month.
Growing adoption in beef programs
STGenetics, based out of Navasota, Texas, has been operating in a commercial sense since 2007, with sex-sorted semen laboratories now in 19 countries worldwide, totalling 44 owned and licenced labs. 
While dairy has largely been the first-mover in sexed bovine semen use due to the industry's high demand for replacement milking females, greater momentum is now occurring in the beef industry.
Unlike the dairy industry, where sexed semen to produce male progeny has virtually no value, the beef industry has strong interest in sexed semen to produce both heifer and bull calves, for different applications.
"Beef cattle producers are seeing a lot more value in sexed beef semen, by either choosing male or female sexed semen" STGenetics Rockhampton lab manager Neel Ganesan said.
"In our Camperdown (dairy oriented) laboratory in Victoria, majority of the sexed semen produced and sold is used to produce females."
"But there can be demand for both male and female calves at different times in the beef industry – producing female replacement heifers, based on drought events, and males at other times for production reasons."
In the batches produced in the first week of operations at STGenetics new Rocky lab, both male and female sorted semen has been produced.
Improved semen performance
The greatly improved performance of sex-sorted semen was another reason behind recent growth in interest in the beef industry, Mr Ganesan said.
"Years ago, sexed semen was a primitive product when STGenetics was producing sorted semen based on a patented technology it has bought from US genetics company, XY.
But since then, a multitude of changes have been made to the processes to improve sorting efficiencies, gender purity and conception rates. 
STGenetics has made significant investments in several R&D activities to continually improve sexed semen product quality and in turn field conception rates. Along the way, STGenetics also acquired Cytonome LLC, the company that manufactures semen sex-sorting equipment. This allowed STGenetics to enhance and upgrade sorting mechanics and improve procedures.
Every time a significant breakthrough occurred, it was marketed under a new name – starting with XY sexed semen, followed by SexedUltra, and later in 2017, SexedULTRA4M. The latest product is called Sexed Ultraplus, launched in 2022. 
"With this product, we are able to achieve conception rates that are significantly better than initial XY semen sorting technology," Mr Ganesan said.
"With the sorting lab now established in Northern Australia, it gives us a great opportunity to produce sexed semen from not only Bos Indicus and Bos Taurus breeds but also from other species such as sheep and goats," he said.
"There's been no laboratory of this type available previously in northern Australia, so our focus now will be to increase awareness within the beef industry about the opportunities and benefits available with sexed semen."