ATTENTION-grabbing price premiums have been paid by a range of buyers for Fullblood and crossbred Wagyu feeder steers and heifers through paddock sales and on AuctionsPlus recently.
The current market for well-bred F1 Wagyu x Angus feeder steers is at all-time records around 475-500c/kg liveweight, with Fullbloods around 525c/kg. Compare this with typical Angus feeders currently at 330-340c, and it's easy to see what's driving momentum in adoption of F1 programs in some herds.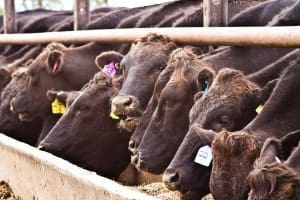 It's being reflected, also, in demand for young Wagyu bulls, currently in extreme short supply.
It's virtually impossible to buy yearling Wagyu bulls out of the paddock anywhere in Eastern Australia below $5000 – if they can be found at all.
Nine Fullblood Wagyu bulls 2-4 years were offered on AuctionsPlus the week before last, making $5000-$6000 each.
But a prominent Wagyu feeder steer buyer, who looked at the genetics in the bulls listed for sale, suggested some (not all) "lacked somewhat in Tajima content," making them more suited for use over high-marbling performance Angus breeders, than in everyday F1 programs.
This example is useful, as it serves to illustrate that within the Wagyu genetics world, "Oils ain't necessarily oils."
The current high demand for Wagyu bulls, and inherent risk of new-entry F1 Wagyu breeders buying bulls simply because they carry the tag, "Wagyu" is the subject of an advisory paper issued by the Australian Wagyu Association this week.
A statement circulated by Australian Wagyu Association chief executive Graham Truscott said with more commercial cattle breeders now considering the purchase of Wagyu bulls for F1 production, bull buyers should exercise caution.
The association has issued some guidance to new entrants to the Wagyu breeding industry, to avoid some of the pitfalls.
Carcase quality key driver in value
Mr Truscott said the key driver for high commercial Wagyu pricing was carcase quality, determined by high marbling score.
"Typically, Wagyu beef supply chain managers are purchasing crossbred Wagyu weaners at 250kg to 350kg and feeding them for +300 days," he said.
"With this significant investment, it's often necessary to achieve at least AusMeat marbling scores of 4 or better to break even on F1s, with targets of between marbling scores 5 to 7 required with consistency for profitability."
"But Wagyu bulls range widely in marbling and growth breeding capabilities, from highly-marbled/lower growth, to higher-growth/lower marbling bloodlines. Some of the latest breeding is producing both high marbling and high growth," he said.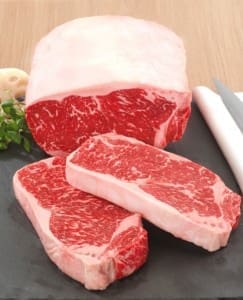 When entering a new market like Wagyu F1 breeding, it was important to research that market, warned Mr Truscott. Producers considering Wagyu production should take time to understand the Wagyu supply chain and the players within it.
In Beef Central's opinion, a good place to start for producers thinking about embarking on a Wagyu F1 program is to discuss preferred sire line genetics, appropriate dam lines, feeder weights and other requirements with livestock procurement managers at one or more of Australia's large Wagyu lotfeeding operations.
Some of these can be found via profiles included in Beef Central's recent Top 25 Lotfeeders report, which lists in detail those yards that include Wagyu feeding programs. Seven of the top ten lotfeeders featuring on the Top 25 list carry out Wagyu feeding programs, to various degrees. They account for probably 80pc of the Wagyu cattle on feed in Australia. Click the above link highlighted in red to access.
Another good source of information is a list of feeder and carcase buyers accessible on the Australian Wagyu Association's website (click here to view).
Registration protection was vital in Wagyu bulls, Mr Truscott said, as only sires registered with the AWA had their breeding pedigree certified through DNA parent verification.
Fullblood Wagyu are animals whose forebears originated from Japan and whose pedigree shows no evidence of any crossbreeding.
Pedigree details are fully available and a growing number carry Estimated Breeding Values (EBVs), valuable to predict breeding performance.
"After purchase, request the bull to be transferred into your ownership on the database, so that you can assure your feeder progeny buyers of the sire's genetic attributes," Mr Truscott suggested. "Without this vital bull information, buyers may or may not be buying an actual Wagyu bull, regardless of vendor assurances," he said.
The result may well be lower pricing (or indeed, lack of interest in purchase) for the commercial progeny and poor performance, through no fault of the Wagyu breed or its emerging industry.
One major Wagyu program livestock manager told Beef Central that he typically avoided poorly-bred Wagyu F1s. "They may not even be worth as much as an equivalent Angus feeder, because not only is their marbling performance likely to be compromised, but their growth rate is inferior to Angus," he said.
Some buying patterns 'unique' to Wagyu
Perhaps unique to Wagyu, beef producers routinely bought bulls over the phone, often apparently without knowing quite what to expect, then 'going into shock' when the delivery truck arrived, Mr Truscott said.
He suggested that basic bull buying rules still applied to Wagyu: it was a good idea to inspect the bulls before parting with the cash.
"In selecting Wagyu bulls, take note of structure, as with any other breed.  While Wagyu tend to be more fine-boned with a lighter frame, all the usual requirements of good feet and legs still apply," he said.
The Wagyu's small scrotal size tended to defy the rules of other breeds, delivering very high virility and fertility. However, for protection of both vendor and purchaser, all sires offered for sale should have an Australian Cattle Veterinarians soundness certificate, which should include a semen motility test.
Carcase is king
Research backed by the AWA had established EBVs for Wagyu carcase traits. New marbling score and marbling fineness EBVs have been developed and the accuracy of carcase weight and eye muscle area EBVs improved through use of AusMeat chiller assessment data and Japanese Digital Camera carcase analysis.
A Fullblood Terminal Index based on the key carcase payment parameters of carcase weight and marble score had provided a powerful ranking of Fullblood Wagyu bulls and females, Mr Truscott said.
These figures are readily available through the Association's website Animal Search EBV enquiry www.wagyu.org.au
A full explanation and high accuracy sire rankings are also available in the newly released Wagyu Breeding Guide which is available on the website.
To date, crossbred Wagyu feeder buyers have required high marbling Wagyu sires to deliver the marbling, relying on the maternal breed to deliver growth, but this was changing with the increasing availability of bulls with both growth and carcase capabilities, the advice said.
Both Fullblood Wagyu breeding for the highest value commercial markets and seedstock breeding required a more balanced approach, involving the full range of traits including fertility, maternal, growth and carcase.
"Whichever production system is chosen, registered cattle with Wagyu EBVs are invaluable for delivering profitability," Mr Truscott said.
"Typically when looking at the breeding and performance of bulls, it is important to remember they all have certain EBV attributes."
Contact AWA's Graham Truscott for more information 0458 733 711.