THE adoption of Meat Standards Australia by the Australian beef industry has reshaped attitudes to eating quality and the methods producers can apply to maintain and improve eating quality outcomes.
Nationally, more than 53 percent of the adult cattle slaughter (some 3.3 million head) are presented for MSA grading according to the 2020-21 MSA Annual Outcomes Report.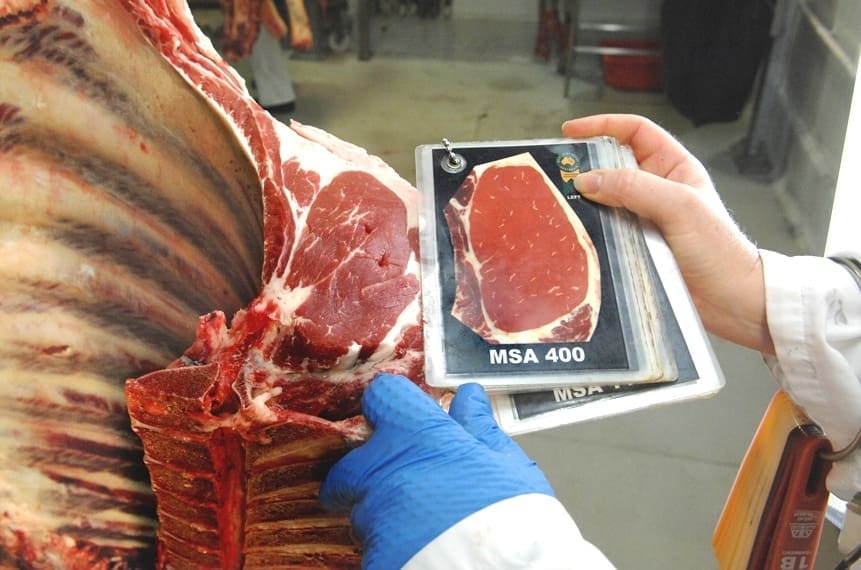 Given the number of cattle, and the vast amount of data collected through MSA, Dr Stephen Lee, Professor Wayne Pitchford, Dr Rudi McEwin and Dr Rick Tearle from the University of Adelaide along with Michael Beattie from Herefords Australia have investigated whether commercial data such as MSA carcase data and on-farm information can be used to contribute to genetic evaluations.
In genetic evaluation, the use of commercial data has often been limited due to factors such as pedigree information and the maintenance of contemporary groups. These issues have often held back the use of commercial data from being used to refine genetic evaluation and aid in creating more accurate Estimated Breeding Values for traits associated with improved eating quality.
However, the rapid uptake of genomic information has helped overcome one of the key restrictions associated with pedigree information. Genomic data can be used to establish genomic information on commercial cattle. Added to this level of knowledge, commercial breeders who have been using bulls with high genetic merit are more likely to have genomic links to leading animals within breed.
While maintenance of contemporary groups is more difficult to assess in commercial programs, the trend for producers to run larger groups of cattle in growth and finishing programs has reduced this issue to a large degree.
The other practical issue of drafting off animals and dispatching these as smaller lots for processing can create issues. However previous research by Professor Wayne Pitchford demonstrated that in terms genetic evaluation for the carcase traits of loin EMA and intramuscular fatness, when data is adjusted for carcase weight, the impact of drafting off cattle for slaughter has a minimal impact on the genetic evaluation results.
Armed with these findings, the research team investigated the use of MSA data for genetic evaluation.
Working with breeders using Hereford and Angus bulls, commercial producers who were likely to have animals suitable for MSA grading and were recording on-farm data were invited to participate in the project.
These invitations resulted in 23 management groups of cattle (combining their on-farm management, feedlot groups and processing dates) being considered within the project. The project was able to assess 1406 carcases using both MSA data and a ranking based on data quality provide by the commercial producers.
Data quality has a significant impact on the value of the information being used in genetic evaluation. Data quality was defined as High when it was provided from herds that had calving periods of less than eight weeks, while moderate quality was defined as herds with calving of eight to twelve weeks.  In addition to the commercial data collected, comparisons were run against data collected from the Hereford Black Baldy BIN project.
Interesting trends
The project valuation identified several interesting trends that are worth considering, particularly by producers and breeders focused on using commercial data such as MSA grades to refine their genetic evaluations.
One of the significant outcomes was that there are moderate heritability estimates achievable for EMA, Rib Fat, MSA Marbling, Ossification and MSA Index for animals that have been identified as having High Quality Data available. For animals that had Moderate quality data, it was possible to record heritability, however the levels recorded were much lower.
In practical terms, this suggests that producers or bull breeders who want to use their MSA data as part of broader improvements to selection should focus on the quality of data that they look to collect on-farm. This includes use of sires that are genetically well linked in the breed and have sound data on management, particularly around joining and calving.
A clear example is where poorer data (e.g., meat quality) was accepted, the genetic variance in key traits like MSA-marbling was too low for the carcase record to be of substantial value for a genetic evaluation.
Producers considering the data that is of value to aid in the application of MSA data into their genetic evaluation should seek to record and describe factors including calving period, dam age and even class of breeder such as heifer or mature cow.
Producers who can produce data that meets a description which is "born and raised together" are more likely to find their commercial MSA information will be more valuable in refining and improving the genetic evaluations to increase selection accuracy for eating quality traits.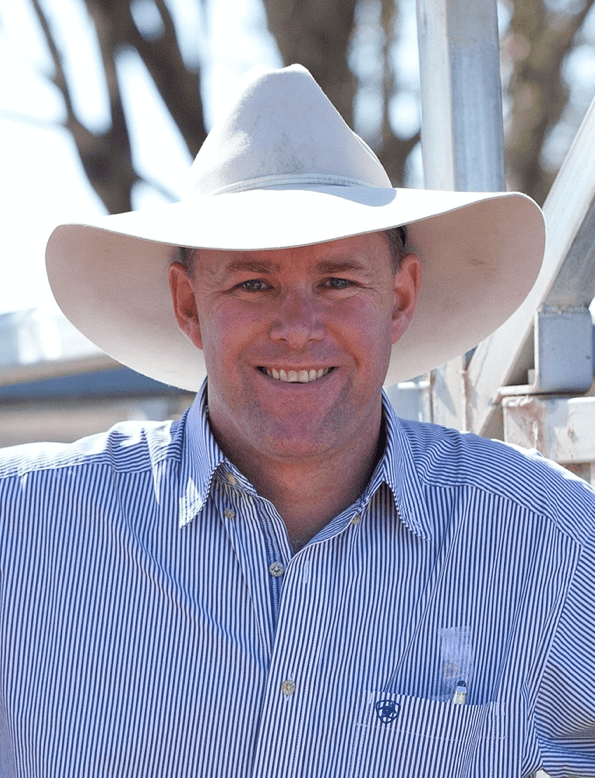 Alastair Rayner is the Principal of RaynerAg, an agricultural advisory service based in NSW.  RaynerAg is affiliated with BJA Stock & Station Agents.  He regularly lists and sell cattle for clients as well attending bull sales to support client purchases.  Alastair provides pre-sale selections and classifications for seedstock producers in NSW, Qld and Victoria.  He can be contacted here or through his website www.raynerag.com.au