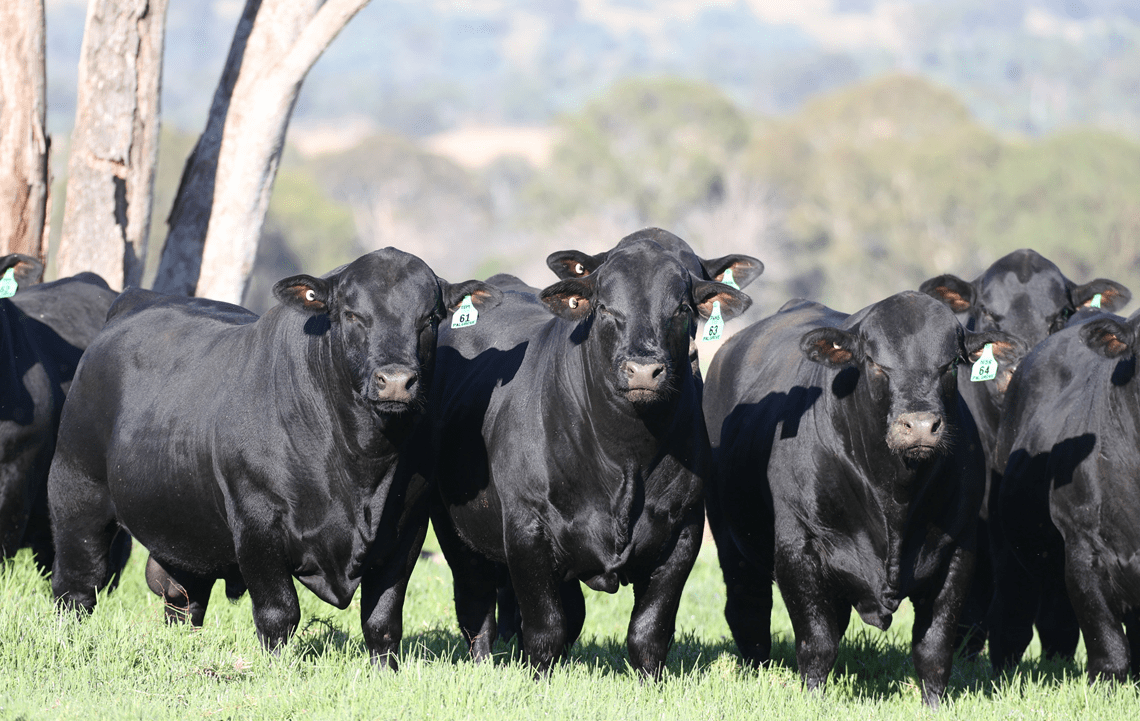 BULL breeders engaged with upcoming autumn and winter 2023 bull sales will be among the first cattle industry stakeholders to adopt the new Immune Ready vaccination platform.
A number of industry-leading stud enterprises are making provisions to embrace the new Immune Ready animal health program, including this Immune Ready logo and identity in their sale catalogues, advertising and promotional literature, and on rails above selling pens.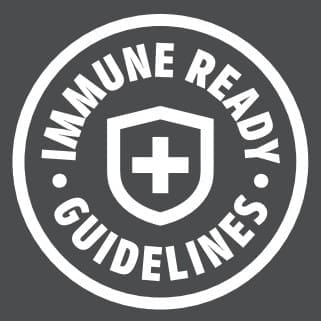 The program was launched in October as an industry-wide initiative designed to boost herd health and animal performance.
The Immune Ready Guidelines represent a cross-industry collaboration to enable cattle producers and lotfeeders to differentiate sale animals, based on their vaccination and health status.
The program (click here to access new Immune Ready website) will help enhance on-farm biosecurity and boost animal health and welfare performance, delivering better and more consistent production outcomes.
While isolated pre-vaccination programs have existed in the past in the feeder cattle and herd bull markets – with patchy success, at best – Immune Ready is the first attempt to engage the entire supply chain with vaccination protection, integrated into a broader program.
Different components of the program are designed to account for different cattle descriptions, from bulls and replacement females to weaners and feeder cattle heading to feedlots. Diseases specific to particular parts of Australia are also accounted for.
The program is underpinned and endorsed by national industry bodies including the Australian Cattle Veterinarians (a special interest group of the Australian Veterinary Association), Cattle Australia, Australian Lot Feeders Association, Meat & Livestock Australia and Animal Health Australia.
In what is an extraordinary first for the animal health industry, the program is not limited to products from a single vaccine manufacturer, but embraces a suite of important vaccines (some region-specific) produced by all three Australian cattle vaccine manufacturers – Coopers, Virbac and Zoetis.
At the program's heart is the need to drive greater cattle productivity and performance throughout the Australian beef supply chain, in an increasingly competitive global meat and livestock market. The 13 diseases covered by the program (see table above) collectively extract an enormous toll on the beef industry's annual productivity performance.
Beef Central spoke to a sample of early adopters among the bull breeding community, representing a range of breeds and geographic regions across the country. Most said there were a few adjustments necessary in their existing vaccination programs to qualify for Immune Ready, but they all strongly supported the program's principles and are working towards being eligible for their next sales:
Palgrove Charolais, Ultrablack and Brangus, Dalveen QLD
Palgrove general manager Ben Noller said his business plans to adopt and promote the Immune Ready program in its various sales through 2023, starting with the Hunter Valley Bull Sale at Scone on 3 June.
"We are using a fair portion of the core vaccines already, so adoption of Immune Ready for us, is not such a big step," Mr Noller said.
"As an industry, we need to make sure we look after vaccine side of animal health management, and ensure all cattle – not just herd bulls – perform up to their capacity," he said.
"The diseases protected under Immune Ready represent a big risk for industry, and we need to ensure that we get it right – and that has to start at the seedstock level. Bull breeding is the obvious starting point for the program."
Mr Noller said education of all stakeholders would be a key part of embedding the Immune Ready program across the industry, from vendors to buyers.
"It represents a level of insurance for bull buyers, and the program itself, the way it has been set up, is an easy way to communicate this to customers."
Palgrove already routinely administers Seven-in-One, Pesti, vibrio and IBR (starting with all weaners this drop).
Asked whether he thought there was any beneficial connection between the broader community experience with human vaccines during the COVID event, and vaccine use in the cattle industry, Mr Noller said there was no doubt that awareness, and greater adoption of vaccines had grown recently.
"And underpinning that, it's important to remember that we are now talking about a pretty high-value product – whether we are talking about weaners or replacement herd bulls."
"Everyone wants to make sure they can get the most out of their investment in terms of performance, and rightly so. The investment in vaccination becomes more compelling, the higher the animal value goes."
"And for us (Palgrove), selling a thousand bulls a year, it's about reputation with our customers, and that they have a clear idea about what vaccination support the bulls have (or have not) received, so they can factor that in to their own herd management schedules."
Given the volume of bulls involved, Palgrove routinely vaccinates all bulls for region-specific diseases like tick fever and three-day, because it was too difficult to manage animals selectively to suit buyers in northern or southern regions.
"We've always made vaccination statements in the front of our sale catalogues, but it has never had the prominence it will from now on under the Immune Ready program," Mr Noller said.
"In the past, it hasn't been uncommon to get ten or fifteen buyers ringing us after a sale asking what vaccinations their purchases had had."
"This new program makes that easier to read, understand and communicate. But for me, the education side of the Immune Ready program is going to be really important – it's as big a part as our clients having the confidence that our bulls are set-up right to go out to work."
Bowen Angus, Herefords and Wagyu, Barraba NSW:
The Peak family's upcoming Bowen Angus and Hereford sale on 21 July will carry the Immune Ready identity for the first time through pre-sale marketing and literature, and during the sale itself.
Stephen Peak said while his bull breeding program already applied a comprehensive vaccination protocol, the establishment of the Immune Ready platform provided a 'map' of where the disease zones are for different classes of cattle – whether it be herd bulls, replacement females or weaners.
"Today, with more online buying going on, our animals could go anywhere in Australia – potentially exposing them to a greater range of diseases. Immune Ready gives animals the best chance to go anywhere. It's another step in the quality assurance process, setting them up for optimum performance, whether they are going to Longreach or Victoria."
"We'd hope that the use of Immune Ready also delivers buyer recognition, into a wider buyer audience, in acknowledging well-protected cattle," Mr Peak said. "It widens the whole scope of our potential buyers."
"I don't think it will take long for bull buyers to understand and appreciate the value the program delivers in terms of disease protection. In our region, for example, pestivirus is getting a bigger and bigger foothold. But equally, the awareness of the disease and its significance is growing rapidly."
"Livestock being worth so much money these days, they're worth protecting."
Bayview Shorthorns and Angus, Yorketown SA
South Australian Shorthorn and Angus bull breeders Chris and Anissa Thompson will be among the first Australian bull breeders to back their autumn bull sales with Immune Ready in coming months.
Bayview will offer its first Angus genetics as part of the Stoney Point Angus Performance Sale on 13 February followed by the annual Bayview Shorthorn sale on 15 March.
The Thompsons have been involved in the older Pfizer Star vaccination programs, but saw the Immune Ready program, including diseases such as BRD, as a considerable step forward.
"Industry adoption was always likely to start at the bull breeding phase, but over time it is likely to spread right through the supply chain," Chris Thompson said.
"We plan on having Immune Ready pen cards on the rail in our upcoming Shorthorn sale, and a section in our catalogue to make people aware of it. It will provide a brief outline of the program – what it is, and what it's about – before the sale gets underway," he said.
"The best way I can describe the value of Immune Ready is that we want to produce our animals to go out there and work effectively for our clients – whether it be replacement females or herd bulls. If we have ticked all the appropriate boxes, so far as immunisation programs go, we believe our clients can buy with confidence, knowing that we have gone through all the protocols we possible can for that class of animal, to underpin its performance – either ready to mate, ready to conceive, or ready to calve."
"Being set-up to perform, from a disease challenge perspective, is the key, and this takes the guess-work out of it."
"For us, Immune Ready is a no-brainer, in building-up a strong client base through trust in the performance of the cattle."
Having just finished his wheat harvest, Mr Thompson said he was about to start contacting existing and prospective bull clients about the new Immune Ready program ahead of upcoming sales.
"I'll be making them aware that we are following these protocols – basically our existing vaccine program with BRD protection on top of it – and the significance of that in underpinning performance and herd health."
This year's crop of bulls have already received Seven-in-One, vibro, pestiguard, and have been ear-notched (during genomic testing) for BVDV.
"It's cheap insurance, given the value of cattle in 2023," he said.
"But it's an individual decision – none of this is mandatory. With all the protocols that we do now with NVDs and animal health statements which we pass on to our customers, its only really the addition of the BRD vaccination, plus vaccination dates and batch numbers that changes. The paperwork has always gone through to the buyers, now we simply adding BRD protection, and making the customers better aware of what we've been doing."
"We see this more as an insurance tool to give customers peace of mind that we have done everything we possibly can to underpin performance  – it's not just a marketing tool."
Longford Wagyu Tamworth NSW
Josh Smith, who manages the Wagyu seedstock and feeder cattle breeding operations at Longford Station near Bendemeer, NSW plans to adopt the Immune Ready program within the stud's operations this year.
Longford holds a bull sale in October this year, following a highly successful sale last November when bulls averaged $22,000 and PTIC heifers sold to $60,000.
"To us, this program is a form of quality assurance, and helps limit the risk of disease spread," Mr Smith said.
"There's still a lot of producers around northern NSW that don't vaccinate cattle much at all, and don't believe in it. There's still a big education challenge, but selling bulls that are given every chance of success is the start."
All this year's calves have recently been vaccinated with Seven-in-One, Pilliguard, Bovillus MH+IBR and Pestiguard, plus selenium treatment to counter local deficiency.
"Feedlots are apparently looking at offering premiums for properly vaccinated cattle, so we will be looking at setting-up feeder and backgrounder cattle under the program, also. That's the way it's heading, especially with cattle prices as high as they are," Mr Smith said.
"The series of wet years has only enhanced some disease challenges in this region, making appropriate vaccination even more compelling."
"The Immune Ready program makes people more aware of the range of diseases, treatment protocols required for the vaccines and the timing."