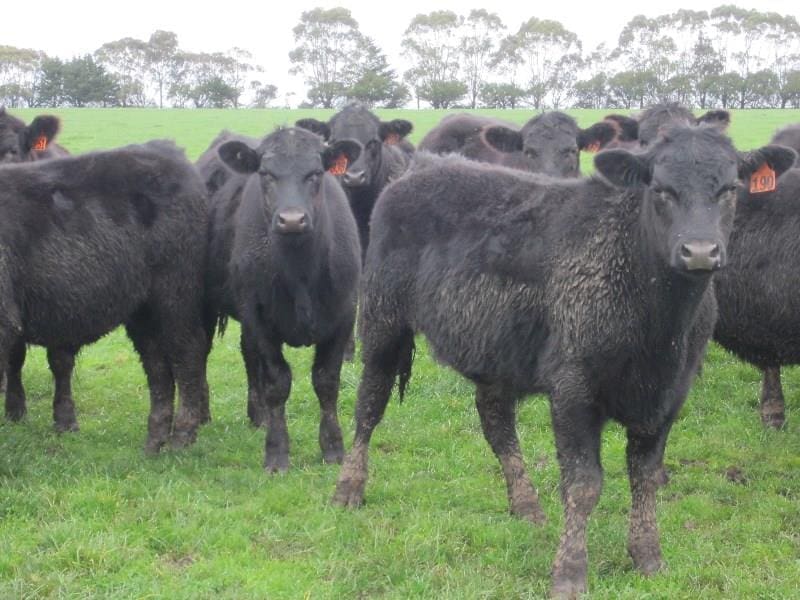 THE Australian beef industry has never seen anything like last week's bull sales, with 100 percent catalogue clearances, averages topping the $10,000 mark and regularly rising in average value by 70 percent over last year's, including one stud that more than doubled its 2015 average price.
At the start of the season Landmark's John Settree told Genetics Central that prices would increase through the series and he advised bull buyers to get in early. How right he was.
The blue ribbon for last week's sales must go to Rennylea Angus in the Riverina where the 137 bulls offered all sold at an average $10,751, despite the sale producing a comparatively modest $22,000 top price. It's easy for one or two outstanding high prices at the top of a bull sale to artificially inflate the average prices for the others, but not in this case, where every bull had to pay his way.
Noteworthy was the popularity of sons of young Rennylea sires involved in the Angus Sire Benchmarking Program.
The sale produced a spectacular gross of $1.47 million. Add to that the $621,000 Rennylea grossed at its 2016 autumn bull sale back on March 8, where 80 bulls averaged $7763 and the stud's 2016 auction gross for bulls is more than $2 million.
Click this link to access a short video outlining Rennylea's spring sale lineup.
During the week that was, Angus sales regularly averaged in the heady $8000 to +$9000 levels, something we have never seen before.
Onslow Angus ($9654 average for 56), Millwillah ($8915 for 95) and Knowla ($9939 for 49) were standouts.
Buliac Angus at Miles in southern Queensland more than doubled its average price for bulls sold from last year
However the vendor still pinching himself was Ben Hill from Bulliac Angus at Miles in southern Queensland where he offered and sold 50 bulls at an average $8800 – more than double last year's return of $4162 average for 34 bulls. And to add to the moment, it's also the first time in over a dry decade Bulliac has been able to sow oats.
Sales of other breeds are also returning results that suggest the buoyant cattle market and the unseasonal winter rains in the north will continue to drive demand this season for quality bulls.
Last year demand for Santa Gertrudis was on the increase and that momentum appears to have continued with some of the best sales ever for the breed.
Cree Santas averaged $9241 for 62 bulls, up 35% on last year's effort.
The Cardona-Canowinda Santa sale at Emerald, Qld, averaged $8507 for 63 bulls highlighted with a top of $52,500 paid for a Cardona bull by Yugilbar Station.
Other breeds are also posting strong results with the Vale View High Country Droughtmaster sale averaging $7398 for 59 bulls in a total clearance.
Ironbark Herefords offered its usual large catalogue of bulls and cleared 135 at an average $6980.
Coming up:
In looking forward to headline sales taking place this week for further guidance on the strength of the 2016 bull selling season, all eyes will focus on Thursday's Millah Murrah Angus bull sale at Goonamurrah, near Bathurst.
This year's offering of 110 bulls holds considerable promise to re-set the record books.
Last year's sale of 105 bulls set an Australian all-breeds single vendor sale record, at $14,876, and included an Angus breed record of $150,000. Stand by for details in this report next week.
To view a comprehensive list of recent sales results click here
To view a comprehensive list of upcoming spring bull sales, click here.