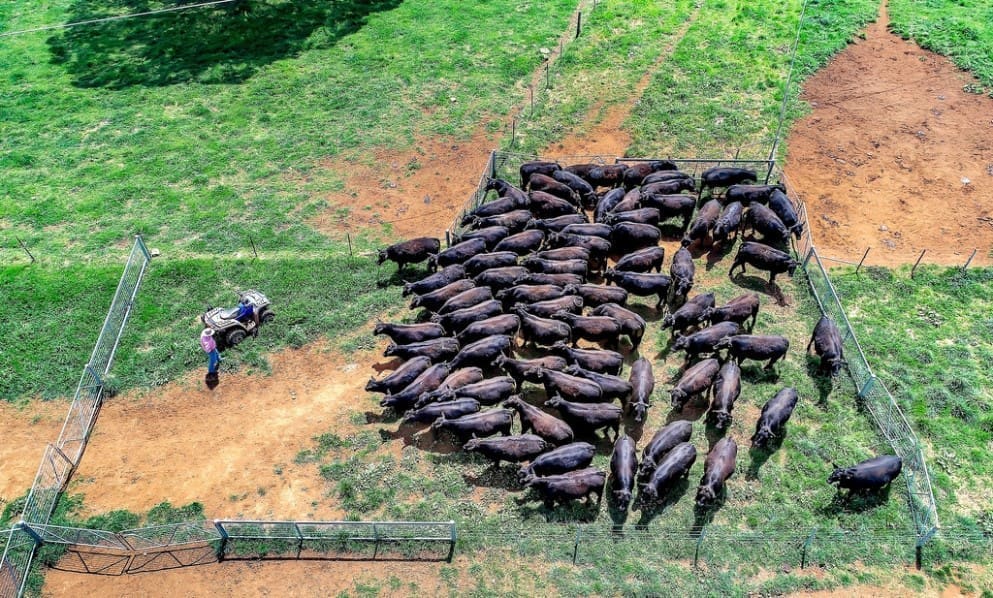 Angus Australia is heading to Beef Australia 2021 in May, and this year will be hosting a seminar for beef producers called 'The Angus Influence – from Performance to Profit.'
The seminar on Tuesday May 4 will focus on producer profitability, the opportunities for Angus use in the north and features the experience of two producers implementing Angus genetics in their operations.
Taking part in the event will be speakers Ian McLean from Bush AgriBusiness; Sam Crowther, Harrow Grazing; and Robert MacKenzie, Macka's Pastoral and Macka's Australian Black Angus Beef. Angus Australia president Sam White will preside over the seminar as master of ceremonies. Bios for the speakers are listed below.
The seminar will traverse the supply chain, investigating profit drivers in beef cattle enterprises, production on-farm and performance in-market.
Angus Australia northern development officer Jen Peart said the event would provide informative discussion about the influence of Angus genetics throughout the supply chain.
"The seminar will be an excellent session for producers looking to identify and maximise profit drivers in their business and are looking to utilise Angus genetics to do so," she said.
The seminar would showcase the experiences of producers who already using Angus genetics in their operations and how they are maximising profitability within their businesses.
"We encourage all beef producers to attend seminar," Ms Peart said.
The 90-minute seminar will take place in the Lawson Room at the Rockhampton State High School, from 1pm on Tuesday 4 May. Tickets ($45 each) are available for purchase from the Beef Australia website – click here to access. 
About the speakers: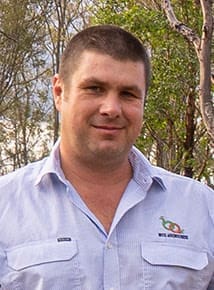 Ian McLean, Director, Bush AgriBusiness: Ian Mclean is senior consultant and director of Bush AgriBusiness, a professional service firm providing independent analysis and trusted insights to pastoral businesses across northern and extensive Australia. He is the co-author of the Australian Beef Report (click here for earlier Beef Central story) and lead deliverer of the Business EDGE workshops.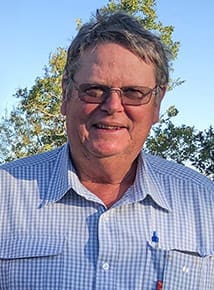 Sam Crowther, Principal, Harrow Grazing: Harrow Grazing is a family beef cattle operation based in Central Queensland. The Crowthers run a breeding enterprise, joining Angus and Santa cross cattle, and lotfed finishing enterprise, supplying the 100-day grain fed direct to Woolworths' grainfed domestic trade.
Robert Mackenzie, Founder and Owner, Macka's Pastoral & Macka's Australian Black Angus Beef: Robert Mackenzie is the fourth generation of the family owned Macka's Pastoral, a commercial Angus beef operation based in the NSW Hunter Valley.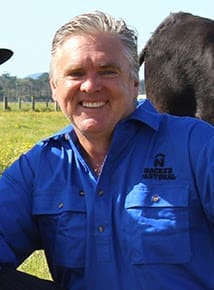 Recently, the family has taken their beef to the world, exporting Macka's Australian Black Angus Beef, a Verified Black Angus Beef brand. Their key markets are China and the Middle East, supplying a true Paddock to Plate story.
Master of Ceremonies: Sam White, President, Angus Australia: Sam White is the principal of his family-owned Bald Blair Angus seedstock and commercial Angus cattle operation based near Guyra, NSW. The White family has run Angus cattle on their properties for well over 100 years, with Sam representing the third generation. The Bald Blair herd was first recorded in 1908, with Angus cattle part of the family's business since the late 1880s.