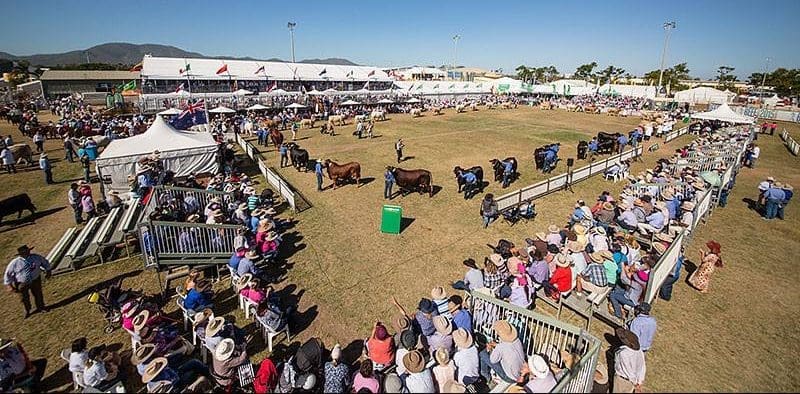 WITH Sydney's Royal Easter Show stud beef judging over for another year, it's opportune to have a look at trends in selections among the interbreed stud beef winners over time.
The nation's three largest stud beef competitions – Sydney and Brisbane's annual Royal Shows and Rockhampton's triennial Beef Expo, last held in 2021 – all hold interbreed competitions of different types. Some use a single judge to make the selection, others user a sub-panel of judges, and still others have used the entire panel of judges officiating in the stud beef judging rings.
What's clearly evident is that up until reasonably recent times, terminal breeds (not typically used for straightbred commercial beef production) have been disproportionately successful. But equally, in recent years, breeds that could be considered most widely used in straightbred commercial herds have started to get on top.
In Brisbane's annual show held each August, the last dozen annual shows (2020-21 were cancelled due to COVID) reveals that five of the six interbreed bull crowns from 2010-2015 fell to terminal breeds. Since then, however, the tables have turned. Just two of the most recent six interbreed titles have gone to terminal breeds – Charolais last year, and Red Angus in 2016. For the purposes of this summary, we have classified Red Angus as a terminal breed, as it is not frequently seen in straight breed form in the commercial cattle market.
At the triennial Rockhampton Beef Expos last held in 2021 – the largest and most diverse showing of stud cattle in Australia – the trend is equally strong.
Terminal breeds have claimed the interbreed bull title five times during the 12 triennial Rockhampton Beef Expos held since 1988.
Results in the female side of the interbreed coin in Rockhampton suggest an even high emphasis on terminal breeds over the years.
Females representing what could be termed terminal breeds have claimed the interbreed crown ten times in 12 events in Rocky. The only 'straightbred' or 'maternal' breed wins went to Santas in 1988 and Brangus in 2009. The rest have gone to Charolais (eight times), Gelbvieh (1) and Red Angus (1).
In Sydney Show stud beef judging just completed over Easter, Angus breeders claimed their third consecutive Hordern trophy for interbreed stud beef pair this year.
But prior to 2019 (the 2020 Easter Show was cancelled due to COVID) terminal breeds earned seven of the 11 Hordern Trophies on offer.