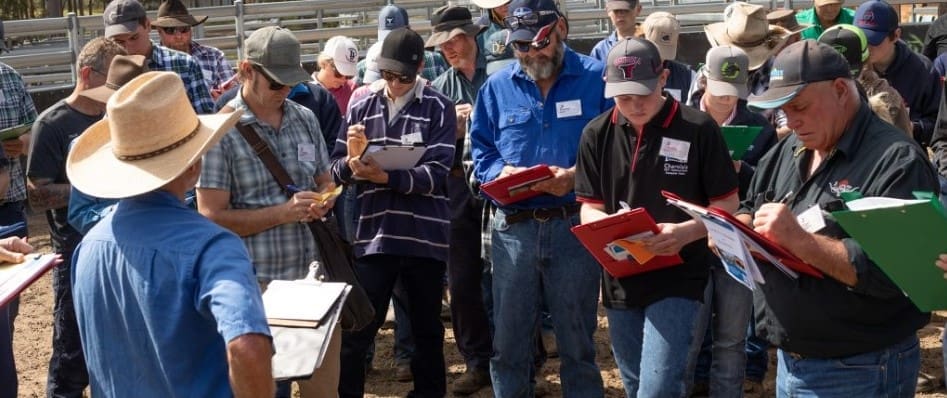 THE Australian Registered Cattle Breeders Association will hold its third Young Breed Leaders Workshop in Brisbane in October.
This year's workshop is designed to develop the future leaders in the Australian Beef and seedstock industry. The event will be held on 24–25 October in Brisbane.
The workshop is targeted at young seedstock and commercial breeders aged from 20 to 35 years to help inspire and prepare them for senior management roles within the industry.
The program is designed to engage, develop and prepare participants to build a solid network of skilled future leaders of our beef industry.
The Angus Foundation will award two scholarships to give Angus Australia members the opportunity to participate in this year's ARCBA Young Breed Leaders Workshop.
Each recipient of the Scholarships will be provided with $1500 to assist in covering costs associate with attending the event.
Angus Australia extension officer Nancy Crawshaw encouraged Angus Australia members with an interest in developing themselves within the beef industry to apply for the scholarship opportunity.
"The Young Breed Leaders Workshop and the available scholarships provide an excellent opportunity for young people in this industry to increase their ability to take on leadership roles within the beef industry, providing them the opportunity to engage and network with industry professionals and assists in developing their personal skills," she said.
Damien Thomson, Berremangra NSW, attended the last workshop held prior to COVID as a scholarship recipient, saying it provided a great experience that he can go on to apply within his own beef enterprise.
"I was able to develop my own knowledge that I can now take back home to the family stud. In particular the growing influence of genomics and how it will be applied to modern breeding," Mr Thomson said.
"Also, the importance in focussing on outcomes and using them to make informed decisions. I made connections with people that I would not have otherwise met and I gained a greater perspective of opportunities, challenges and developments of other breeds and in different areas of Australia."
To be eligible for the Angus Foundation scholarships, applicants must be a current Angus Youth or Angus Australia financial member. Membership forms are available here.
The closing date for the scholarship applications is 15 September.