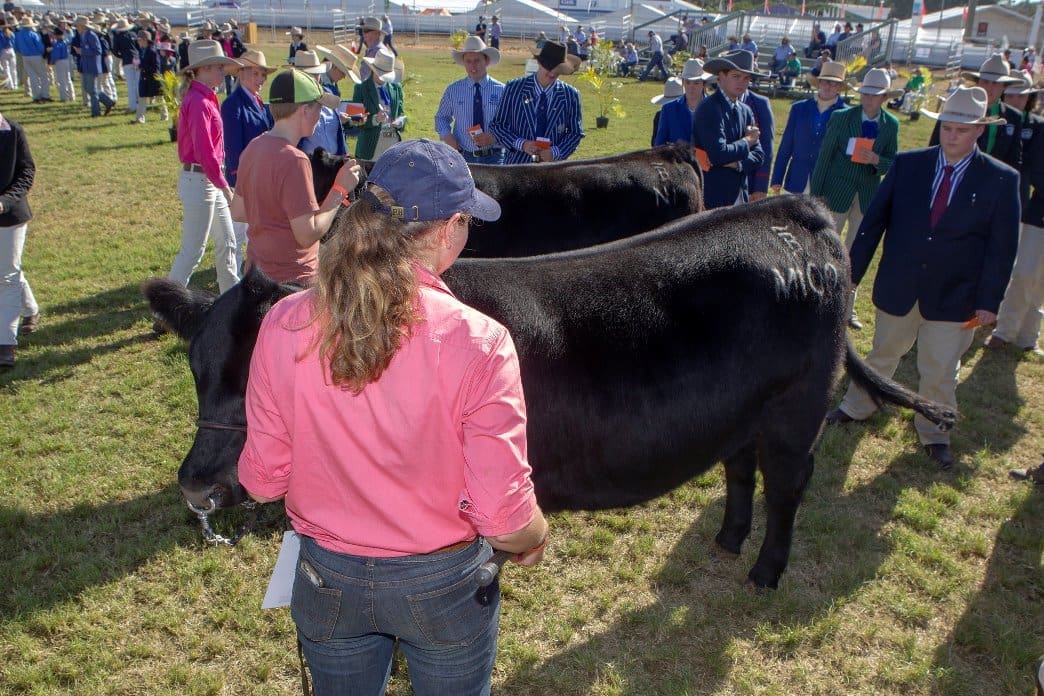 THE Angus Foundation's Beef 2021 Scholarship applications are now open, with Angus Australia set to award three scholarships to members aged 18-30 to attend the industry's triennial exhibition in Rockhampton from May 2 to 8.
The scholarships are geared to young people with a commitment to the Australian beef industry and the Angus breed. The aim is to increase the recipients' knowledge of the beef industry, expose them to different agricultural production systems, develop their personal skills and strengthen relationships between the world's beef industries.
Each scholarship will provide entry to the event and $1500 to assist with accommodation, travel and other expenses. Recipient will be required to assist at times with the Angus Australia trade display and the event's cattle show.
Angus Australia marketing and communications manager Diana Wood said the scholarship opportunity was unique in that it was an all-encompassing experience for recipients that combines both being physically around cattle, as well as attending educational seminars.
"Beef Australia is a premier event in the beef industry and this year is particularly exciting being one the first events back following the cancellation of events in 2020," Mrs Wood said.
"Beef Australia is an excellent opportunity for our scholarship recipients to attend an event catered to informing and educating those with a passion and commitment to the beef industry. We encourage anyone with an interest in the Angus breed and the Australian beef industry to apply."
Laura Wishart, one of the lucky Scholarship winners in 2018, used the opportunity at Beef Australia 2018 to attend a number of seminars covering topics such as improving animal performance and efficiencies on-farm, the future of the live export industry, consumer trends, global markets and carcase measurement technology.
"I came away from each of these with a better appreciation of the complexity of the beef industry and the amount of effort, passion and commitment that makes it what it is," Ms Wishart said.
Applications for the Angus Foundation Beef Australia Scholarships close Wednesday, March 10 at 5pm. Applications can be completed here.
For further information regarding the scholarships contact Diana Wood, Marketing and Communications Manager, at diana@angusaustralia.com.au or (02) 6773 4600.