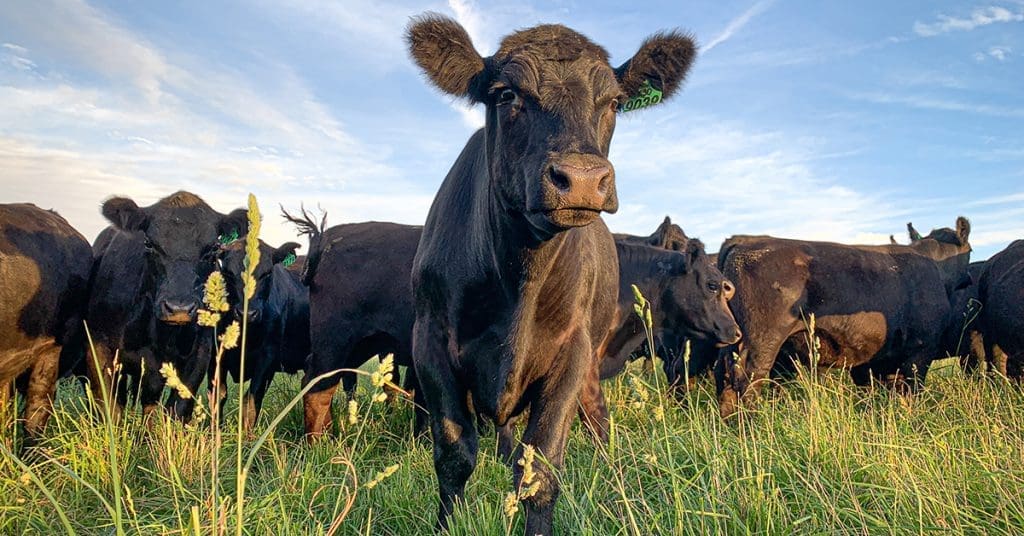 Angus Australia has launched a new program designed to provide assurance and integrity to the marketplace by verifying that a producer's claim over 'Angus,' is the genuine, purebred article.
The new Angus Verified program is designed to ensure that black-hided 'Angus imposters' are not sold as Angus, leading to greater integrity, confidence, and trust in Angus brand programs throughout the supply chain. A number of non-Angus breeds have black-coated derivatives, and crossbred calves can be difficult to distinguish by visual means alone.
Angus Verified records the use of registered Angus sires, declares breeders and animals verified are purebred Angus and validates that sires, identified by their RFID, is on the right PIC at the time of joining to authenticate their purebred Angus breeding program.
It is designed to integrate with the Verified Black Angus beef program, used to underpin the integrity of commercial beef brands making Angus claims.
The Angus Verified program can be accessed through an App and Web Portal, developed in conjunction with Aglive, allowing easy access to this program at a producer's fingertips.
Targeted at the commercial Angus producer, Angus Verified is available to Angus Australia members. Commercial Angus Australia membership costs $110 per year, and membership of the Angus Verified program, the same amount.
Reputation in the marketplace
Angus Australia's commercial supply chain Manager Liz Pearson said she looked forward to working with commercial Angus producers through the program and assisting them in improving their profitability and reputation in the marketplace.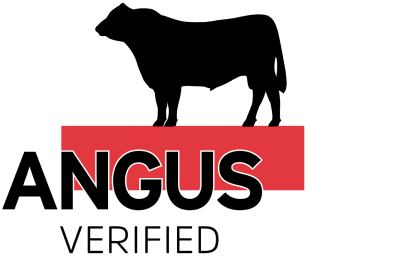 "More and more, we are seeing black-hided imposters benefiting from the good Angus name, built from years of hard work by Angus producers," Ms Pearson said.
"Angus Verified helps the Angus producer build better relationships based on trust and loyalty and adds integrity and credibility to their business and their reputation."
"Buyers can have confidence when purchasing Angus Verified cattle as they can validate their status through the Angus Australia database, with their RFIDs," Ms Pearson said.
Angus Verified producers will also have access to exclusive yellow Angus Verified tags as a visual identifier in the market.
"Angus Australia is proud to be collaborating with Aglive on this exciting program, that we believe without a doubt will benefit Angus producers, purchasers and the entire beef supply chain."
Blockchain-based logistics
Aglive is an industry-first paddock-to-plate blockchain-based logistics platform that tracks cattle from birth through life, then tracking products from processing to the consumers' plate, ensuring products are shipped under the right conditions throughout the journey.
Aglive chief executive Paul Ryan said his company was pleased to be part of the collaborative effort in bringing Angus Verified to the marketplace, supporting the iconic Angus brand.
The Aglive App records Angus Verified animals, and it can also record weight gains, treatments, and other important livestock management information. The new eNVD is built into the Aglive App providing access to shipments and NLIS transfers at the touch of a button making compliance and integrity a simple process.
Beef producers wishing to join the Angus Verified program must be a commercial member of Angus Australia, subscribe to the program, download the free Aglive App and set up an account.
Once this is complete, everything can be done in the App, or if users prefer, they can log in to the Aglive Web Portal with a QR code on their App and do bulk data entries with a csv upload.
"We encourage those with purebred commercial Angus herds to join Angus Verified and get rewarded for their quality Angus cattle by displaying the Angus Verified endorsement in the marketplace," Ms Pearson said
For further information about Angus Verified, including the what, the how, and the why, click here to download the brochure.
See a short video here