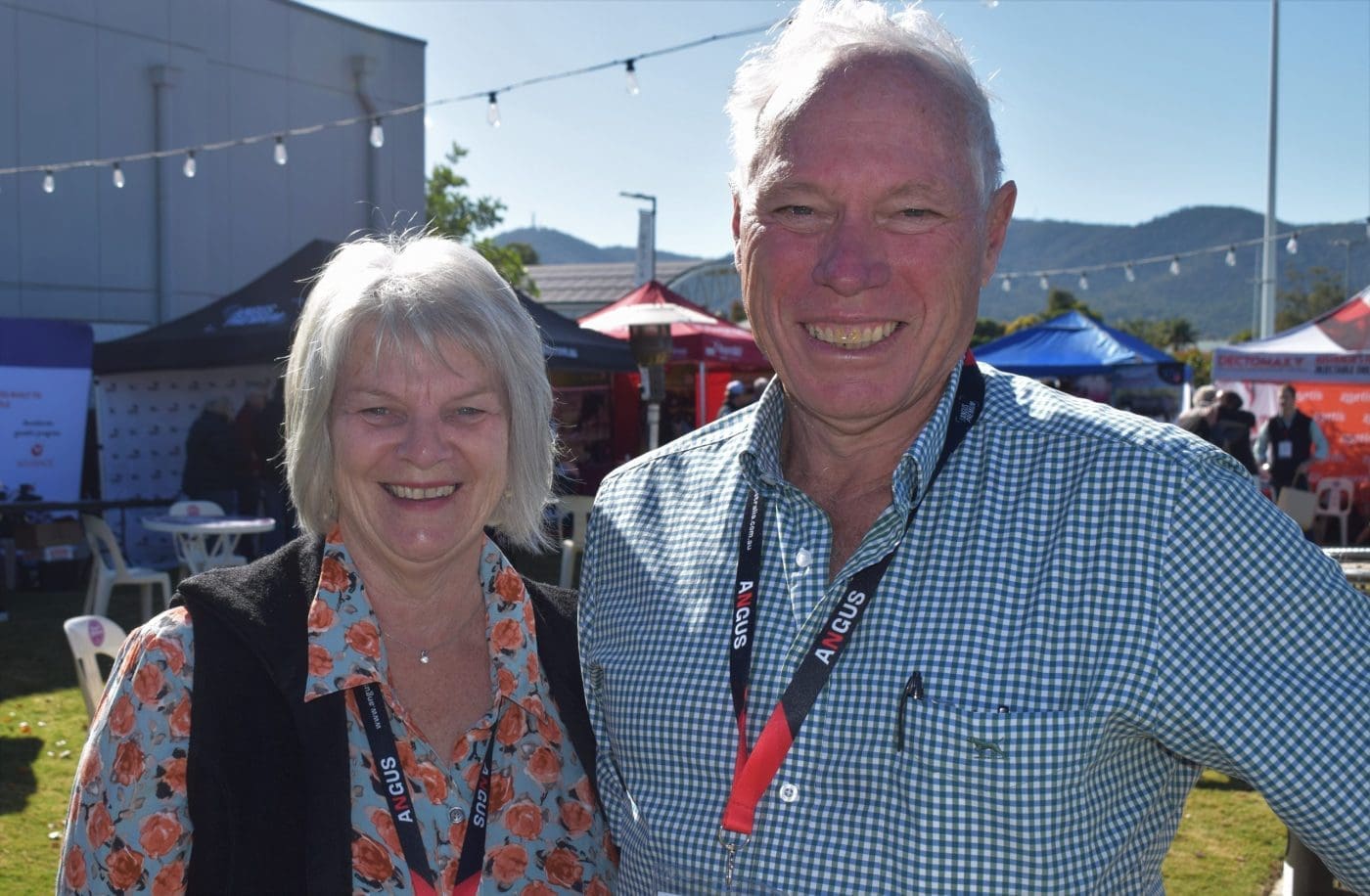 Joann and Andy Cameron from Melwood Heights in the East Gippsland area of Victoria.
ANGUS Australia has kicked off its annual conference in Tamworth, with market positioning, livestock emissions and the future for one of the breed's biggest proponents on the agenda.
The Angus industry has had an interesting couple of years, with record prices on the back of New South Wales and Queensland coming out of drought and significant premiums for the breed emerging last year.
Delegates were not as bullish this year, with plenty of talk about the weather drying out and livestock prices dropping quickly in the past month.
Some New Zealand producers were also in the crowd, who were negotiating a set of their own challenges – including the looming "burp tax" and recovery from extensive floods last year.
This year's event started yesterday with a tour of Elders' Killara feedlot and the Killian and Heart Angus stud, followed by two days of conference.
The group heard from the Fulton Market Group, which has the procurement contract for burger chain McDonald's. The restaurant still two Angus burgers in Australia and has been one of the breed's most successful partnerships.
FMG's Matt Toll spoke about McDonald's to scale up in China, which will require Australian beef. (More from FMG in the coming days)
Market positioning is also on the agenda, with a group of producers from both sides of the Tasman discussing it in a panel tomorrow.
Beef Central will have more from the Angus conference in the coming days
Faces from the conference