The Agricultural Business Research Institute has launched an extension services arm, providing technical support and extension initiatives supporting the use and understanding of BreedPlan and related genetic technologies.
In a statement, ABRI managing director Hugh Nivison encouraged breeders and breed society staff to engage with the ABRI extension services team to ensure they are making optimal use of the BreedPlan system and associated technologies.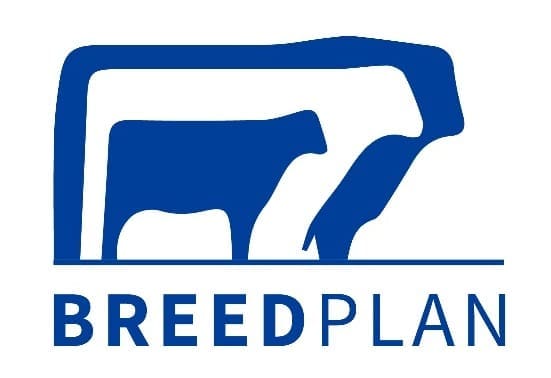 The statement did not indicate whether the extension service is free or paid, but Beef Central has asked for clarification* (see ABRI response below).
The extension services team offered a range of extension initiatives, including BreedPlan workshops and herd consultations, the statement said.
"The team members are specialised in presenting on a range of beef breeding and genetics related topics, and are available for events facilitated by breed societies, industry organisations and individual producers," it said.
"ABRI's extension team will continue to provide high-level technical support to breed societies and to breeding groups in Australia and overseas" ABRI International Beef Recording Scheme manager Steven Skinner said.
"They will concentrate on providing client organisations and their members with structured, consistent education and technical support for BreedPlan and related technologies and will maintain a strong international presence."
The ABRI extension services team members will be familiar to many in the beef industry from their roles in the former Southern Beef Technology Services (SBTS) and Tropical Beef Technology Services (TBTS) projects. They include:
Catriona Millen, based at Armidale, NSW has been with ABRI since 2015. She has a Bachelor of Science from Monash University and a Bachelor of Agricultural Science (Honours) from the University of Melbourne. Catriona has previously worked as a genetics demonstrator for the 'Get Into Genes' program at La Trobe University.
Paul Williams is based in Rockhampton, Queensland, and has been with ABRI since February 2012. Paul was raised on a dairy/beef property in South East Queensland, where he worked for four years after finishing his studies at Queensland Agricultural College. Paul has also previously worked as a Technical Officer at CSIRO for 22 years. During this time he was involved in a number of Beef CRC I, II and III research projects.
Boyd Gudex is based in Armidale, NSW and has been with ABRI Extension Services since 2017. Boyd was raised on a sheep and beef farm in New Zealand. He has extensive applied livestock experience having worked for breeding programs in multiple species. Boyd also received his PhD in Animal Breeding from the University of New England in 2011. He is also currently employed as a BreedPlan technical consultant, where he has experience with BreedPlan analysis, BreedObject and MateSel.
* ABRI response:
ABRI Extension Services is effectively replacing the Southern Beef Technology Services (SBTS) and Tropical Beef Technology Services (TBTS) projects, which were joint initiatives of ABRI, MLA, Queensland DAF and a number of Australian breed societies. The SBTS & TBTS projects officially concluded in mid-2021, and since then, ABRI has been funding the extension work done by the SBTS & TBTS team. The name change to ABRI Extension Services is to make the distinction between the previous projects and the current situation.
Under the SBTS & TBTS projects, technical support to breed societies and breeders was provided free of charge, although attendees at SBTS & TBTS in-person events (e.g. Regional Forums) were charged an attendance fee to cover associated costs. There were also fees charged (to the host organisation) for SBTS & TBTS personnel to facilitate BullSELECT workshops (with the host organisation deciding whether to pass on an attendance fee).
We plan to run ABRI Extension Services under a similar model – no charge to provide technical support to ABRI clients and/or their members, but there will be cost-recovery at events run by ABRI Extension Services personnel. There may also be associated costs for ABRI Extension Services personnel to present at events organised by outside organisations.
The major differences between ABRI Extension Services and the previous SBTS & TBTS projects are:
ABRI is solely responsible for funding the extension service activities (meaning there will be cost-recovery associated with some extension initiatives).
ABRI Extension Services personnel have a greater scope to assist all ABRI clients, and their producer members, that utilise the BREEDPLAN genetic evaluation. This includes Australian clients that were not directly involved in the previous SBTS and TBTs projects, as well as our international clients.
Source: ABRI