WHILE the 2022 Autumn bull selling season is still unfolding, early results indicate the market is every bit as strong as it was throughout 2021.
In Beef Central's handy bull sale summaries (click here to access), we last week logged a sequence of nine single-vendor sales held between 10 February and 15 February, which each recorded a 100 percent clearance of bulls put up for bidding. Representing 570 bulls, the sales came from a variety of breeds and states, including Herefords, Simmentals and Angus, located in Victoria, South Australia and NSW.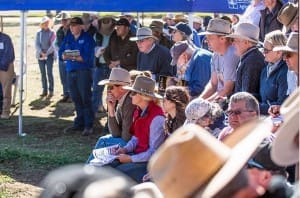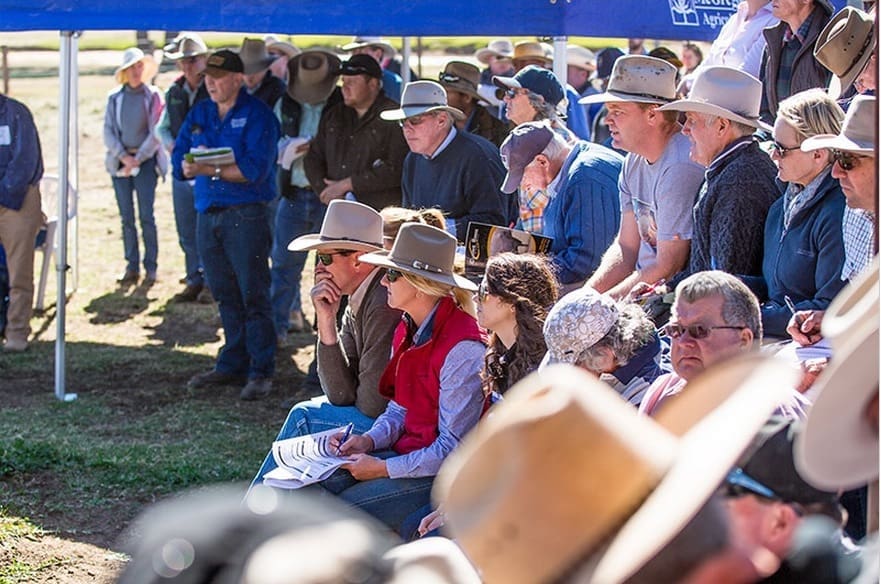 Included were some exceptional results, including Yarram Park Herefords which sold all 64 bulls offered for an $18,788 average. That was up from a $14,441 average at the same sale last year, and $9224 the year before that, during the drought.
More recently, Injemira Hereford sale earlier today sold all 92 bulls for a breed record average price of $20,566.
Pathfinder Angus sale on 17 February sold all 132 bulls offered to average $16,219- well up on last year's equivalent $11,246.
The week before last, the Big Country Brahman Sale held in Charters Towers on 7 February sold all 403 bulls offered by multiple vendors, averaging almost $15,800.
Herefords Australia's breed and business development manager, Kathleen Allan, described the early-season sale results as 'remarkable'.
In the month of February, more than 800 Hereford bulls and females were being auctioned at stud sales across the country, she said.
"With national herd rebuilding efforts underway, beef producers have turned to Hereford genetics for proven performance in both grain and grassfed operations," Ms Allan said.
"Already, Hereford seedstock operators have reported exceptional clearance rates and high averages, which sets a great pace for the 2022 season."
"Ease of calving, explosive growth and significant hybrid vigour are favourable Hereford traits drawing more and more producers to the breed."
Hereford bull sales held today (results pending) included Morganvale, Injemira and Terraneil Poll Herefords. Coming up are Glendan Park on 25 February, Melville Park on 28 February and Wilkah on 28 February.