TEN AgTech events in one month – find out more about each of the events that make November AgTech month in Queensland in our free webinar to be held from 12:30pm on Tuesday Oct 22.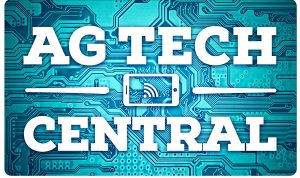 Speakers include Queensland Minister for Agriculture Mark Furner, host James Walker from Agrihive,  Bruce McConnel, TSBE,  Jacqui Wilson-Smith from Food and Agribusiness Network and Jess Fealy from Future Agro Challenge Australia.
The free webinar will run from 12:30pm to 1:30pm AEST on Tuesday, October 22.
To view the webinar or to access the recording after the event click here to register .
Members of the group include behind Queensland AgTech Month include:
Toowoomba Surat Basin Enterprises (TSBE)
Food Agribusiness Network (FAN)
Central Highlands Development Corporation (CHDC)
Advancing Agricultural Advisory Committee – Longreach (AAAC)
Regional Economic Centre of Excellence (RECOE)
Department of Agriculture Fisheries (DAF)
Membership of the group comprises:
Liz Alexander, Central Highlands Development Corporation
Fleur Anderson, Rural Business Collective
Jess Fealy, Startup Tablelands
Kirsty Hodgen, Trade Investment Queensland
Jason Huggins, Department of Agriculture and; Fisheries
Ben Lyons, Rural Economies Centre of Excellence (RECoE)
Bruce McConnel, Food Leaders Australia
Garnet Radford, Balonne Regional Council
Julia Telford, Engage & Create Consulting
Baden U'Ren, Bond University
Jacqui Wilson-Smith, Food Agribusiness Network
James Walker, Agrihive, Longreach
In essence the group has been formed to bring together and organise the various Queensland Ag tech events to create a meaningful exchange in Queensland between farmers and global Ag Tech Companies  products and services.
The group's motto is: "We take the best of Queensland and share with the world, and take the best of the world and share with Queensland"
Some of the events include:
Agvention, Mary Valley, (Oct 25);
AgTech19 Build it Use it Profit, forum with working demonstrations, Emerald (Nov 6); Register at https://www.ivvy.com.au/event/AG2019/
Embracing digital innovation in the agricultural sector two day workshops, St George (Nov 6-7), Kilcoy/Somerset (Nov 20-21);
Growers as innovators workshop, Emerald (Nov 7);
Machine Learning and Deep Learning Day, Brisbane (Nov 8);
TropAg 2019 Conference, Brisbane (Nov 11) ;
Australian Ag Innovation Week (GFIA), Brisbane (Nov 12-14);
Bioenergy Strong 2019, Brisbane 9Nov 12);
Property Computer Mapping Workshops, Charleville (Nov 12), Thargomindah (Nov 13), Eromanga (Nov 14);
Future Agro Challenge Australia, Atherton Tablelands (Nov 1-2),
400M Ag and Food Innovation Forum, Toowoomba (Nov 21)
If you have an interested Ag Tech company or are hosting an event in Queensland in that month please let us know by emailing james@agrihive.com so we can share the details.
Webinar registration details at this link