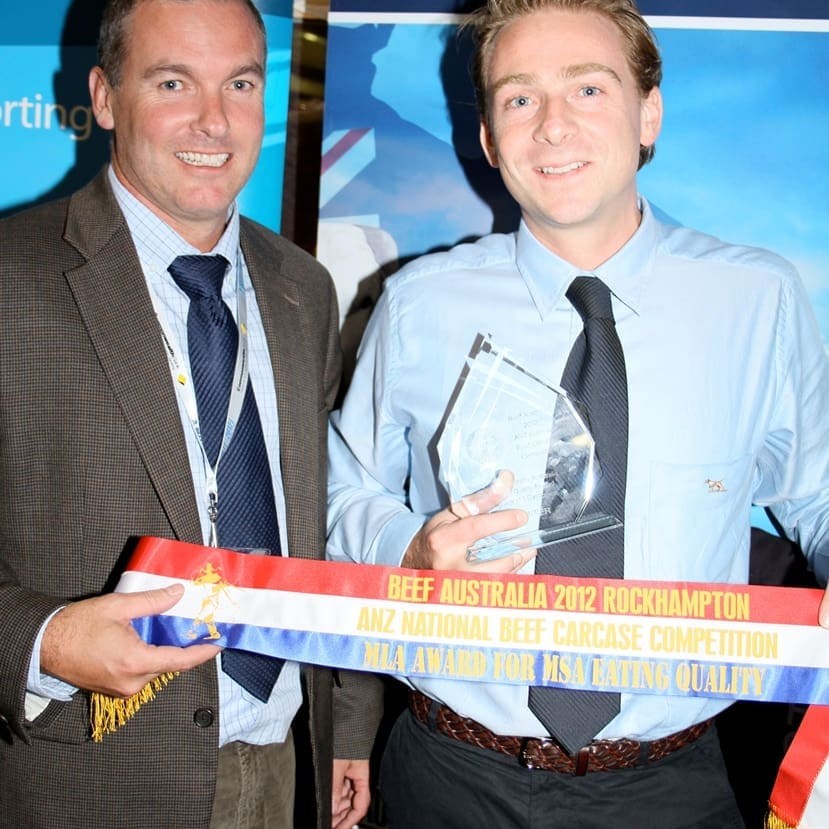 Far flung exhibitors from Tasmania, Western Australia and Central Queensland shared the top honours at Beef 2012's National Beef Carcase Competition, results from which were revealed during a gala dinner in Rockhampton last night.
The unique competition is the only truly national carcase competition in Australia, with entries slaughtered at multiple processing sites across the nation and measured statistically against a common set of criteria using the Australian Beef Carcase Appraisal System and Meat Standards Australia.
In total, some 336 grass and grain finished carcases across a range of domestic and export weights were submitted for slaughter at 18 abattoirs spread across five states.
Feedback in the form of chiller and killfloor data, MSA assessment component scores and other statistics provided a great chance for producers to benchmark their cattle's performance against others, and against the needs of processors and ultimately, consumers.
In a repeat performance of results seen in 2009, entrants from WA and Tasmania featured strongly in major awards.
Grand champion individual carcase, coming from the highest-scoring champion pen, was a Charolais x Angus entry from the medium trade weight grass/pasture fed class exhibited by Western Australia's Gavin and Raelene Muir, of Manjimup, and processed at the Daardanup Butchering Co plant.
The steer produced a 234kg carcase, low ossification score of 110, marbling score of 2, for a total MSA score of 29.92. Carcase specs included near perfect fat depth and distribution and an eye muscle area of 80sq cm.
In a newly-introduced acknowledgement this year, a pasture-fed standard award was added based on Cattle Council of Australia's proposed auditable assurance standard for Pasture-Fed cattle. Not surprisingly, this award also went to Muirs' winning entries.
Other notable winners included Blair Angus, Angus Pastoral Co, Kimberley, Clermont, Qld, for the overall reserve champion carcase, while purebred Blonde d'Aquitaine steers from Terry Nolan and family's Cooloola Blondes enterprise based near Gympie in South Queensland topped the classes for pen of three grainfed heavy trade steers or heifers, and pen of three grainfed export bullocks.
Also repeating strong performances seen at Beef 2009 were entries put forward by Greenham Tasmania, representing the processing company's flagship Cape Grim premium heavy grassfed brand.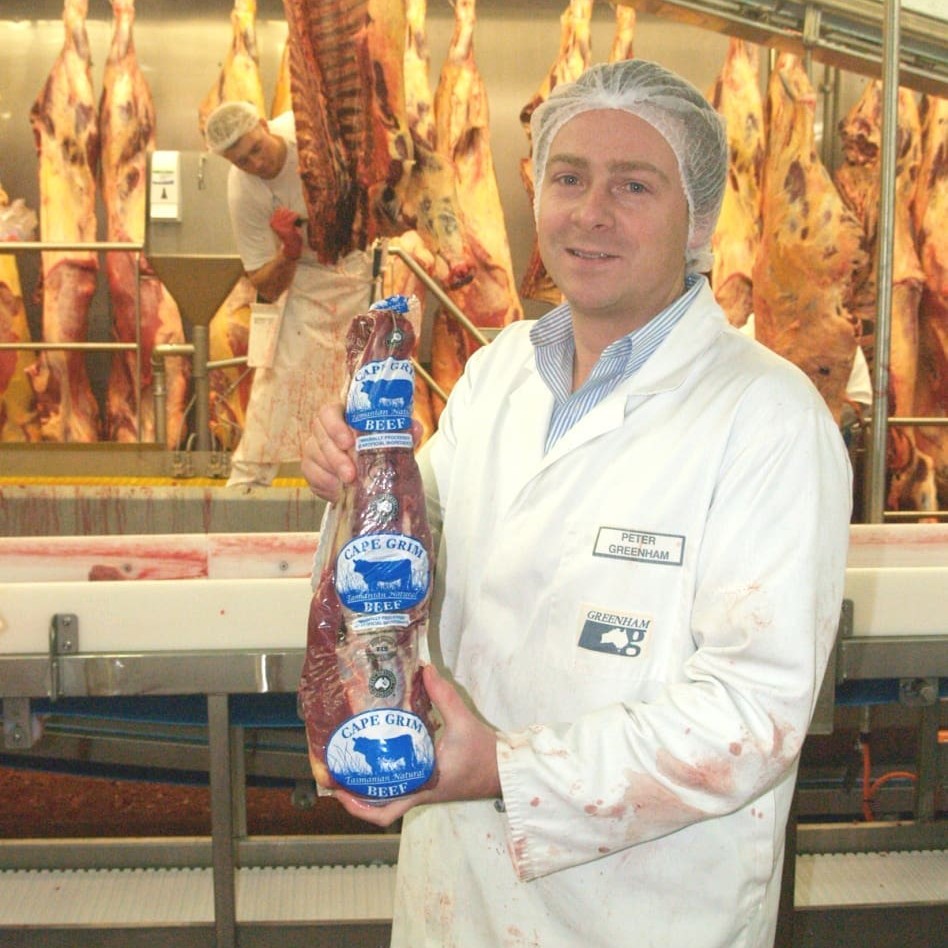 The MSA eating quality champion carcase, and MSA eating quality award for highest scoring pen of three carcases, went to Greenham Tasmania supplier Milton DeJonge, from Stanley, not far from Greenhams' Smithton plant.
Ranging in Oss scores from 110 to 140 – very low for 24-30 month-old cattle averaging close to 300kg carcase weight – these entries all produced MSA scores /40 between 30.56 and 31.52.
They won the class for best pen of three crop/pasture fed export chiller bullocks. Mr De Jonge's Angus and Angus cross entries were finished on pristine clover/ryegrass pastures in the island state's northwest. Two of the winning pen had marbling scores of 3, and the other a 2 – remarkable results off cattle that have spent their entire lives on grass, without any grainfed component.
Peter Greenham Jr was on-hand to accept the awards.
In the remaining categories Audrey Scott, another Greenham Tasmania supplier, won the section for best pen of three heavy trade pasture fed steers or heifers; and another Queensland entrant, Juandah Trading, won the class for best pen of three grainfed medium trade steers or heifers.