Location: Texas, Queensland.
Operational capacity: 56,000 head
2014 turnoff: 132,000 head
2003 Top 25 position: 2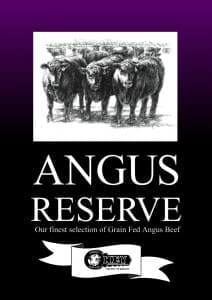 THE liberalisation of the Japanese beef market leading up to 1990, and the opportunity this presented for much larger Australian grainfed beef exports, was the catalyst that led to the development of Australia's largest feedlot.
Nippon Meat Packers, one of Japan's largest meat importers and distributors, recognised the looming opportunity for trade out of Australia, and in the late 1980s set about building a beef supply chain to deliver a consistent supply of high quality beef.
The company's Whyalla feedlot near Texas, on the Queensland/NSW border was established in 1988. At its time of purchase, the Whyalla site already supported a small 3000-head feedlot, but plans were quickly devised to build a commercial yard of unprecedented scale. By 1990 the site was constructed to 50,000 head in size, and has since grown further to its current operating capacity of 56,000 head.
Whyalla remains Australia's largest single feedlot site, about 4000 head bigger than the other 'contender for the crown', the JBS Riverina (formerly known as Rockdale) yard near Yanco, Victoria. JBS's feedlot operations will be profiled later this week.
Capacity at Whyalla can grow a little at times when the yard feeds some lighter domestic weight cattle, out to about 59,000 head. The site itself is licensed for 75,000 head, but it has not been constructed to that capacity, and there are no immediate plans to do so.
In its day, Nippon's investment in the Whyalla site was easily the largest in the Australian feedlot industry, comfortably surpassing Elders' Beef City site near Toowoomba built a decade earlier.
At its time of construction, Whyalla, perhaps with the addition of the Beef City yard, led the way in Australia in terms of 'US-scale' commercial feedlot operations. Other very large Australian yards like Rockdale (now Riverina) and Prime City did not come along until much later.
At much the same time as the Whyalla development was taking place in the late 1980s, Nippon bought the Oakey export abattoir on Queensland's Darling Downs from the Keong family, putting another link into its new export supply chain. Oakey at that time was killing only a couple of hundred cattle a day, and like Whyalla, underwent heavy investment and upgrade to transform it into the showcase processing facility it is today.
Whyalla's operating capacity has continued to creep upwards, as the Oakey abattoir's own processing capacity increased, especially through the 1990s.
Like all large feedlots operating in Eastern Australia, Whyalla has had its moments over the years, but remains an integral asset for its Japanese owners. At different points it has undertaken some custom-feeding for outside clients – even to the point of feeding some 'white Angus' (Brahmans) – a startling contrast in a yard that had been more-or-less 'pure black' for the previous 20 years. Today, however, the yard is 100pc restored to company-owned cattle, and has been for some years.
Initially, Whyalla's operations were heavily focussed on supply to the Japanese market, which meant mid-to longfed programs out to 300 days, heavily reliant on marbling-oriented British-breeds.
But as Japan's own tastes and financial circumstances changed, and as the Oakey beef exports diversified into a range of other international markets in addition to Japan, feeding programs started to change.
Whyalla today feeds everything from longfed Wagyu, to various mid-fed programs, back to 100-day export cattle and even some EU-eligible cattle to fill EU high quality grainfed quota, fed about 130 days.
The biggest proportion of cattle on feed today are on programs from 120 to 150 days. There are no trade cattle fed on site any more, with that business fed for NH Foods through external custom-feeding. About 50pc of the cattle on feed are straight Angus, with the balance either Wagyu, British or British x Euro.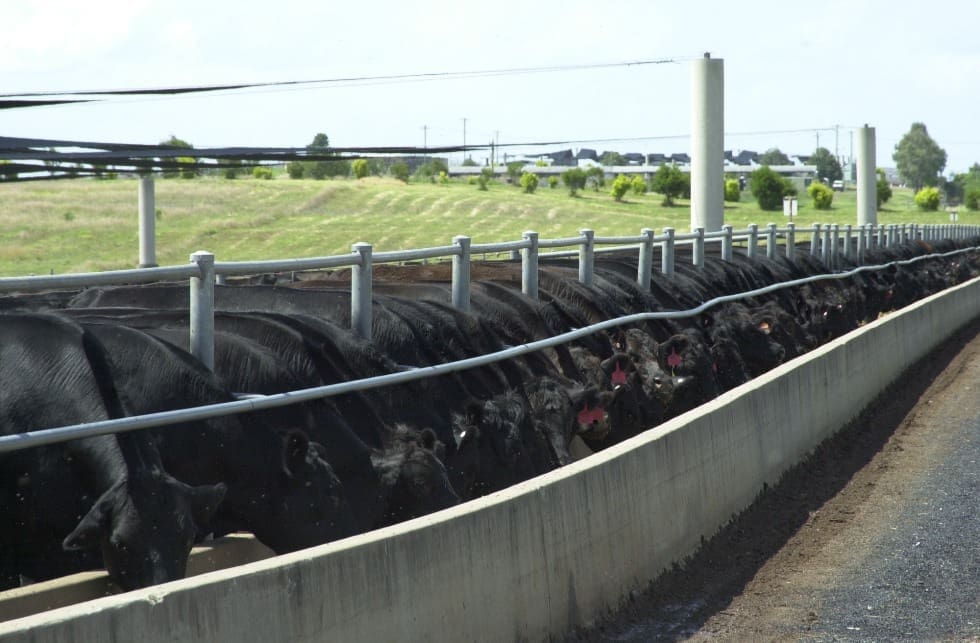 The drift away from longfed Angus over time has meant that while the feedlot itself has not changed much in capacity over the past 20 years, its annual turnover has lifted quite substantially. Last calendar year, for example, Whyalla closed-out about 132,000 head of cattle. By comparison, back in 2003, throughput was only 93,000 head, mostly longer-fed cattle.
Additional to its operations at Whyalla, NH Foods currently leases the 7000-head Bective feedlot near Tamworth in NSW, and also does some pre-conditioning of feeders in other custom feedyards before transfer to Whyalla.
One of the defining features of the Whyalla/Oakey strategy over the years has been its willingness to move with the times, not confining itself to a one-dimensional focus on the Japanese market. It now exports beef to more than 20 international markets around the world, in addition to a domestic wholesale business.
Apart from some occasional, small supply to NH Foods' Wingham plant in NSW, 100pc of Whyalla's grainfed turnoff is consigned to the Oakey processing plant. All of the production goes into NH Foods' branded beef programs, ranging from Oakey Angus Reserve and 1788, to the pioneering Barley Beef brand into Japan, and private label specific customer brands.
Whyalla boasts what is probably Australia's largest feed milling infrastructure, with a bank of no less than eight 18×36 inch R&R roller mills in use since the late 1990s. At full tilt, the yard feeds out about 750 tonnes of mostly barley-based mixed ration each day, using a fleet of five delivery trucks, four of which are in use at any one time. The yard can store up to 100,000t of grain if needed, in silos totalling 26,000t plus pads.
Most of the hay is produced on-farm, plus contracted corn silage.
Livestock challenge
Because of the sheer size of the yard, cattle procurement is a major challenge, with feeders sourced from across southern Queensland, NSW, Victoria and Central Australia, and occasionally as far south as Tasmania. Those cattle are aggregated at strategically-placed backgrounding properties, to feed into Whyalla.
In a typical week Whyalla inducts up to 3000 head of feeders, with a similar number of finished cattle being despatched.
The company works closely with a bank of dedicated livestock suppliers, putting greater emphasis on pre-vaccination and sharing carcase and feedlot performance via feedback.
Recent cattle handling refinements at the yard now see all cattle arriving at the yard coming through one area, and exit cattle departing through another, avoiding congestion. One full time induction team does nothing but induction, while a second full-time despatch team works in a different area.
Part of the reason for that is that Whyalla monitors each animal individually, rather than on a lot basis. This aligns with the Oakey abattoir's world-leading individual animal identification system, which can trace each cryovaced primal in a carton back to a specific animal.
Cattle feeding performance is also monitored on an individual basis, provide back to suppliers through carcase and feedlot performance feedback.
Every pen in the yard has access to shade, employing a fairly unique slatted shadecloth-based system, allowing good sunlight penetration as the sun moves across the yard during the course of a day.
Is there any prospect of NH Foods expanding infrastructure at Whyalla to go closer to its licensed capacity for 75,000 head?
"We're always looking at it, feedlot general manager Chris Fenwicke said.
"It is on the books, and we review it from time to time, depending on prevailing circumstances," he said.
Whyalla no longer operates under the old Oakey Holdings feedlot business entity, but is now called NH Foods Whyalla Beef. Parent company Nippon Meat Packers Australia at the same time underwent a name change to NH Foods.
This feature is brought to you by Lallemand Animal Nutrition.
Click here to return to Top 25 Lotfeeders table.
Click here to return to Top 25 Lotfeeders introductory article.