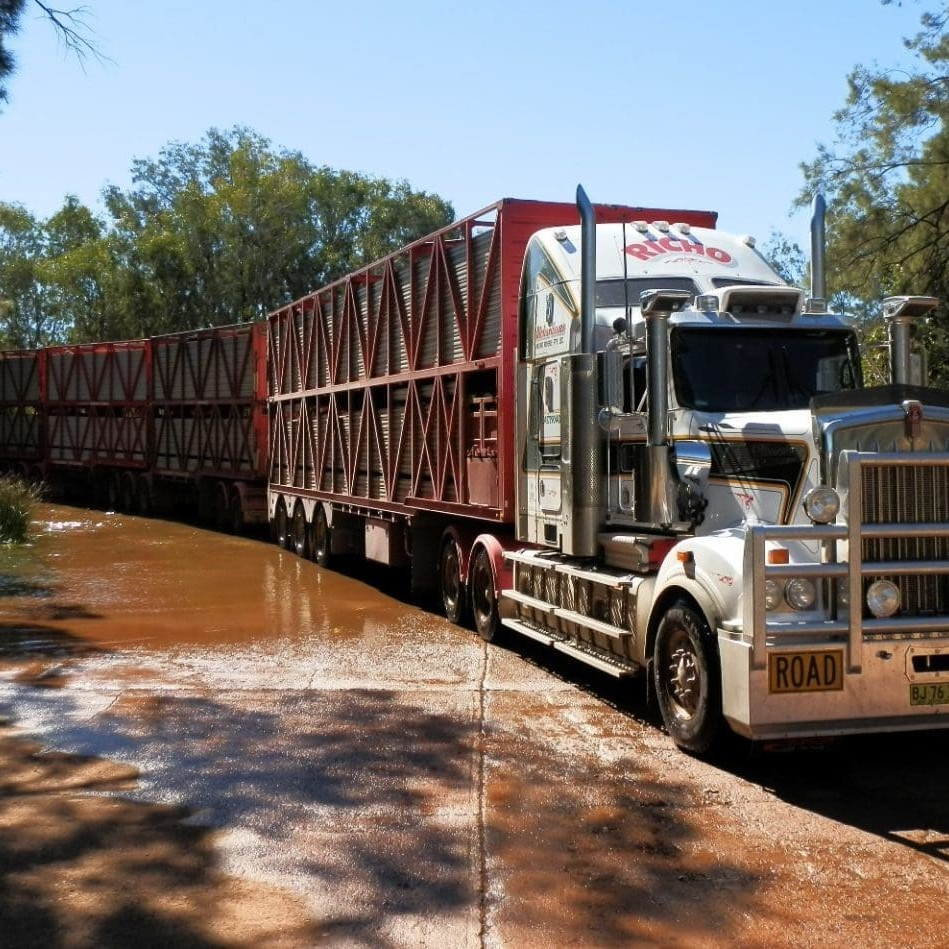 HUNTER Valley farmers and graziers Tony and Rodney Richardson had no idea where their transport business was heading when they bought their first body truck 25 years ago to cart their own and a few neighbours' cattle to local Maitland sales or to nearby meatworks.
Richardson Bros today has grown into a business encompassing 15 Kenworths (908s and 909s) and two Western Star prime movers. Total one-time upload capacity of 54 decks, mostly in B-double configurations, out of its depot at Rutherford.
The move to a dedicated carting business started 20 years ago with the purchase of the first double-deck crate, replacing tabletops and semis. For the next decade, the business stayed at around 6-7 trucks, before the next growth surge started three years ago, with a dedicated strategy to double the fleet after Tony bought out his brother, Rodney's share.
Today, Richardson Bros trucks work a large area of country from Queensland all the way to Victoria, primarily servicing feedlots and abattoirs, plus some remaining business into the Hunter Valley saleyards.
Much of the meatworks business is directed into the nearby Primo Scone abattoir, plus EC Throsby at Singleton and Nippon Beef at Wingham. All three plants have grown substantially in turnover, and Richardson's has grown with them.
The company also does some longer distance roadtrain work. At certain times of year, trucks work regularly from Cloncurry into the Hunter Valley.
Other hauls are much shorter, around the NSW central west. One truck this week did three runs out of Gunnedah saleyards back to the Hunter Valley in a day.
Value in drivers with experience
Tony Richardson takes pride in the fact that his driving team includes a large number of operators with a decade or more of experience. One of them has been with him since he started, 28 years ago. Six or seven others have been with the company for ten years or more. "It makes my job a lot easier, and the customers know they will do a good job," he said.
Tony has had three good drivers who left for the coal mines, but they've returned, primarily because they enjoy the work in stock transport so much more.
Most of our drivers are in the 30-40 age range, a couple are 40-plus, and there are a couple of good 'young guns' in their 20s that have a strong future in the industry," he told Beef Central.
Contacts:
Richardson Bros
53 Kyle St Rutherford NSW
Ph (02) 4932 7600
Tony Richardson 0407 664 133.