Locations (1): Sandalwood feedlot, Dalby QLD
One time capacity: 16,000 head
2022 cattle turnoff: 35,000 head
2015 Top 25 position: 15  2003 position 14.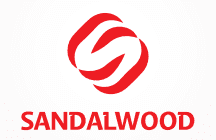 SOUTH Korean retail food and industrial giant Lotte International became the only Korean company to take a stake in the Australian grainfed beef sector when it purchased Sandalwood feedlot near Dalby on Queensland's Darling Downs in 2019.
Sandalwood is one of the nation's pioneer feedyards, having been developed in multiple stages from 1986 by former ALFA president Kev Roberts and investors the Carey family. The yard started with 180 Hereford bullocks behind wire during a severe drought event.
Four years after taking ownership, Lotte has invested heavily in the Sandalwood feedyard (see details below), under the guidance of experienced feedlot and beef supply chain operations manager, Geoff Cornford, now Sandalwood managing director.
Korea is a major export customer for Australian beef, taking 160,000 tonnes of our chilled and frozen product in 2022.
Lotte's hypermarket and supermarket retail arms, Lotte Mart and Lotte Super, operate about 200 stores in South Korea, plus divisions in China, Indonesia, and Vietnam. The company has been a long-term customer for Australian export beef, mostly grainfed. The parent company also operates hotels and resorts, cinemas and other businesses across Asia.
Prior to its 2019 investment, Lotte was a substantial user of custom-feeding services at Sandalwood feedlot, with its grain-finished export cattle processed at the John Dee export abattoir at Warwick.
Once almost entirely devoted to custom feeding, Sandalwood under Lotte's guidance now feeds both company-owned and custom fed cattle for several large clients with large export and domestic brand programs.
The current composition of cattle on feed at the yard includes 70pc longfed Wagyu, 10pc crossbred 100-day steers, and 20pc domestic steers and heifers for supermarket contracts.
A larger proportion of fed cattle (particularly Wagyu) are now company-owned, but Sandalwood continues to offer custom-feeding space across domestic, 100-day and Wagyu categories.
The growth in Wagyu feeding programs has seen average days on feed across the site balloon out to 340 days – a fairly common trend that will be seen as this Top 25 feature unfolds.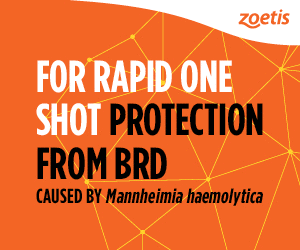 Most of the beef produced out of Sandalwood destined for Korea ends up in the company's Lotte-Mart hypermarket and Lotte Super convenience store divisions. Beef trim mostly goes to the Lotteria burger chain, which is larger than McDonald's in the Korean market.
The Australian beef product on shelves in Lotte-Mart stores is sold under the L'Grow label.
While Koreans are enormous consumers of beef by Asian standards, they are not so keen on loin cuts, with most of these destined for other grainfed customers in regions like the Middle East.
To keep the Sandalwood feedyard ticking over, Lotte sources around 1000 feeder steers every fortnight from cattle producers across Southern and Central Queensland and well into NSW.
Big investment projects
In a strong show of faith in its Australian feedlot asset, Lotte is investing around $10 million in a major feedmill upgrade at Sandalwood this year (groundwork is commencing this week), including a shift from the yard's reconstituted grain treatment process to more efficient steamflaking.
The new feedmill will double Sandalwood's current feeding capacity.
Also completed over the past couple of years have been a significant irrigation development and a major effluent management system upgrade.
Speaking a year ago, Qld Treasurer and Minister for Trade and Investment Cameron Dick said Lotte International had invested around $50 million into Queensland with its purchase of Sandalwood feedlot in 2019.
Early NLIS pioneer
Looking back into its history, Sandalwood was one of the earliest Australian innovators and pioneers in the use of NLIS electronic ID as a management tool in the feedlot environment.
Devices were being used in incoming cattle from the mid-1990s, a decade before industry regulation was implemented in July, 2005. Both reading equipment and software were developed from scratch to fully exploit the opportunity to use NLIS for management efficiency and food safety reasons, and Sandalwood later became something of an industry showcase for NLIS management technology.
Click here to return to Top 25 Lotfeeders table.
Click here to access all Top 25 Lotfeeders articles, as they appear in coming weeks
Feature proudly presented by Zoetis Australia and its products, BOVI-SHIELD MH-ONE, RHINOGARD and SYNOVEX
Tomorrow: No 24, NAPCo Wainui feedlot