Location: Wambo feedlot, Kogan, Qld
One time capacity: 15,400 SCU, 20,000 head
2022 cattle turnoff: 30,000
2015 position: 18
2003 position: n/a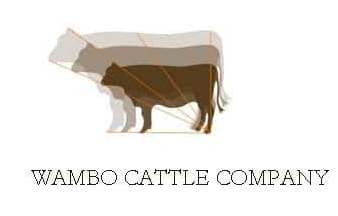 ESTABLISHED on a greenfield site with just two rows of pens in 2002, Max and David Winders' Wambo Feedlot between Condamine and Dalby has expanded in stages to now have 80 pens in 10 rows and an operational capacity of 15,400 standard cattle units.
Detailed planning of an approved two-stage expansion to 24,000 SCU is underway with preliminary earthworks to commence shortly.
Wambo Feedlot was established by, and continues to be operated by, experienced directors Max and David Winders, Wambo Cattle Co Pty Ltd.
The feedlot is strategically located on the Condamine Highway 40km west of Dalby with road train access to the Warrego, Moonie and Leichhardt Highways.
Expansion of the operation has been assisted by its designation for livestock intensive use in the Western Downs Council's Planning Scheme and by the growth of industrial infrastructure in the nearby Braemar Energy Hub.
Virtually all cattle in the feedlot are custom fed, mostly fed for the domestic (70 percent) and 100 day (30 percent) markets.
The average number of days on feed has increased to  98 days – well up from previous years with the recent resurgence in the market for domestic and 100 day grain fed cattle and the availability of suitable feeder cattle.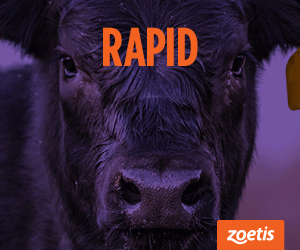 Annual turnoff in the past has been quite variable and, being a custom feedlot, has been subject to clients' assessment of the feeder and fed markets.
Turnoff increased from 48,000 in 2018 to more than 64,000 in 2020 during the drought, then falling to around 30,000 in years 2021 and 2022.
This year's feeder cattle market conditions has been a factor in raising the current occupancy to around 12,000 head and increasing each week.
The 80 production pens have been constructed to have an average pen area of more than 3000 square metres, graded to a slope of three percent and cleaned at 100 day intervals to maximise animal comfort.
Each pen has 54 metres of feed trough, access to two water troughs and angled fencing leading to the cattle-handling lanes.
Shade has been provided in three stages – with all production pens now provided with the recommended levels of shade.
Cattle are fed twice daily from a fleet of DigiStar-controlled, Rotomix feed trucks, into which daily-managed quantities of nutritionally-balanced commodities are loaded from the recently-extended commodity shed.
The feedlot ration is based upon rolled, tempered white grains, conveyed from the feedmill's tempering silos prior to electronically-controlled rolling in the feedmill's three R&R roller mills.
Grain storage is via two 500 tonne and four 150 tonne silos, discharging via underfeed and elevating conveyors to the grain cleaners and wetting augers to the wetting silos.
Rapid unloading of grain from B-doubles and road trains is facilitated by an in-ground, drive-over receivals facility for elevation and distribution to the required silo.
The other ingredients of the ration stored in bays in the commodity shed comprise cotton seed hulls, hay, silage, almond hulls and bakers blend –  each being loaded into the feed trucks in the proportions determined daily using FY3000 software.
Molasses and liquid supplement are also pumped into the feed truck at this point for the ration to be properly mixed during transit to the feed bunks.
Wambo has provision to store up to 15,000 tonnes of locally-sourced silage in pits which have been excavated close to the feedmill.
Max Winders said Wambo benefits from experienced managerial staff who work closely with clients to manage their cattle through each part of their feeding program, from induction to loadout, with daily pen-riding and treatment as required in the recently-upgraded animal hospital facility.
A fully-equipped office, located adjacent to the weighbridge, uses a recently-upgraded IT system to manage accounts, cattle health, cattle movements and security, with staff amenities and lunch-room nearby.
Mr Winders said operational staff are located in residences onsite or in residential accommodation located within a short driving distance from nearby towns such as Dalby to help the feedlot meet its 24/7 commitments to cattle and clients.
"Recognising the value of retaining long-term, experienced management staff and continued learning, we encourage operational staff to attend training sessions run by our consulting veterinarians and nutritionists, who regularly audit and report upon the feedlot's operational performance and address relevant issues at the feedlot itself," Mr Winders said.
Wambo has also developed a maintenance team to deal with the issues arising out of the daily provision of feed and water to the feedlot and ensuring that the pens are properly cleaned and repaired promptly.
Maintenance staff are also competent in most aspects of feedlot machinery maintenance, as well as in the operation of graders, rollers, loaders and excavators used to maintain and upgrade feedlot earthworks and drainage systems.
Energy supply is via an Ergon 33,000 volt system, with a significant on-ground solar energy installation at the planning stage to minimise emissions.
Water supply to the feedlot is principally from a large dam on the feedlot, supplemented by coal seam gas water supplies and, as required, from three bores into the Hutton sandstone aquifer of the Great Artesian Basin.
"The feedlot source water balance is designed such that each source is used in the proportion which conserves the total water resource and ensures that a supply of more than 500 ML/yr of good quality drinking water can continue to be managed to provide water security for the feedlot's approved capacity during all seasons," said Mr Winders, who is also a hydrologist and water consultant.
A two-stage expansion to 24,000 scu is underway, with preliminary earthworks to commence shortly and that the feedlot's cattle handling, feed, water and energy supplies to be upgraded accordingly.
The effluent irrigation system is being upgraded to allow effluent to be applied to a greater area and to further paddocks which can be used for backgrounding cattle for the feedlot.
The development of further pastures for backgrounding elsewhere on Wambo's properties continues to be based upon increasing the amount of feedlot manure and mulch applied prior to planting.
A new legume is being sown into existing Rhodes grass paddocks to increase the grazing cattle weight gains and increase soil carbon storage. This allow the feedlot properties' background grazing potential to be significantly increased.
Contact details to make arrangements to book in cattle:
Feedlot Manager Ross Brooks ph 0429 619645 email ross@wambofeedlot.com.au
Feedlot Office ph 4668 1873 or email admin@wambofeedlot.com.au.
Click here to return to Top 25 Lotfeeders table.
Click here to access all Top 25 Lotfeeders articles, as they appear in coming weeks
Feature proudly presented by Zoetis Australia and its products, BOVI-SHIELD MH-ONE, RHINOGARD and SYNOVEX
Tuesday: No 22.