A new alliance is placing the best of Brahman beef at the top of the menu at Beef Australia 2012 in May.
A select line of 90 Brahman steers is being prepared at the Melbrig feedlot near Mundubbera, ahead of Australia's national beef exposition, Beef Australia 2012, where the prime beef will be served exclusively at the Ascot Stonegrill Restaurant.
The initiative is the result of a special promotional alliance between Beef Australia 2012, the Ascot Stonegrill Restaurant and the Australian Brahman Breeders Association.
"This promotion will show beef lovers from around the world the extraordinary quality, taste and tenderness of properly cooked beef from well-prepared cattle," ABBA general manager John Croaker said.
The cattle will be processed at the Teys Australia meatworks at Biloela, with all of the beef graded and managed through the Meat Standards Australia grading system in order to guarantee tenderness when served in the Ascot Stonegrill Restaurant.
Ascot Stonegrill restaurant owner Will Cordwell said the restaurant, which was a feature of the last two Beef Australia events in 2006 and 2009, would be expanded at Beef Australia 2012 to include a takeaway beef burger stand.
"The Ascot Stonegrill provides an eating experience that is never forgotten, with the meal served using a pre-heated volcanic stone, which allows the customer to cook their meal at the table, just the way they like it," Mr Cordwell said (see image above, or at bottom of page).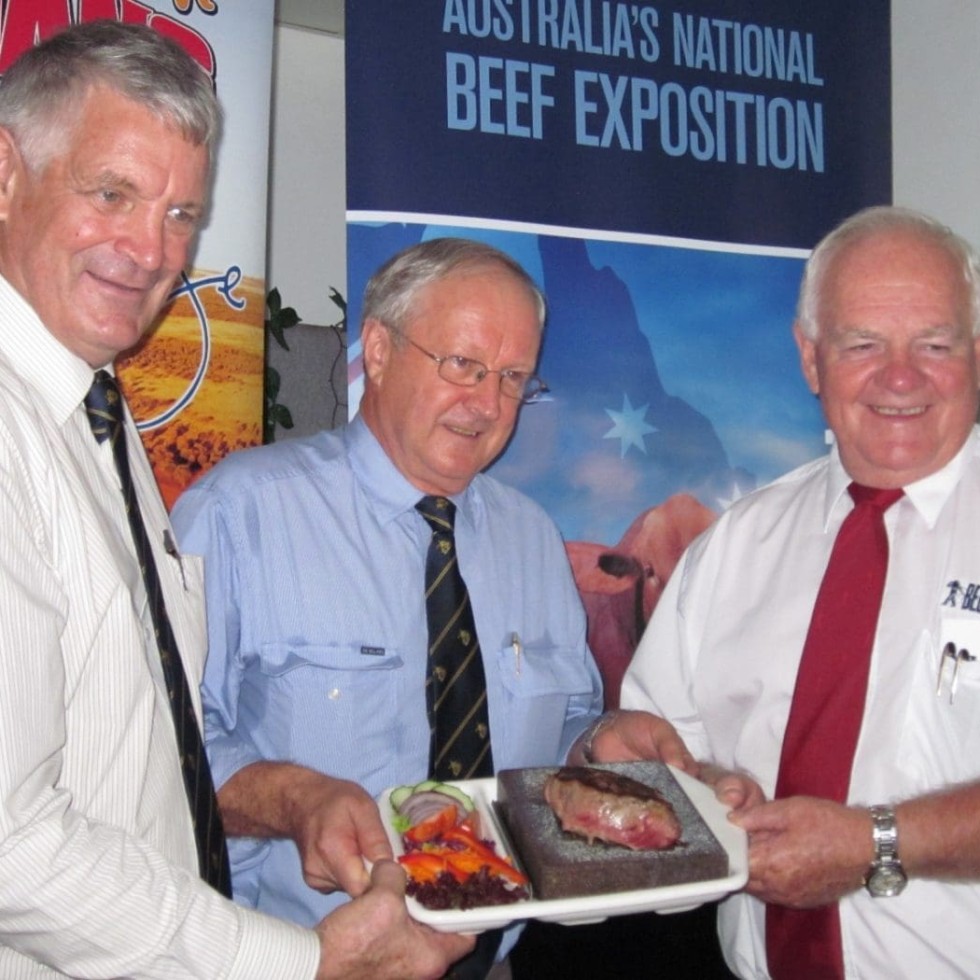 "Their meal remains hot and enjoyable, as the natural granite stone retains its ideal cooking temperature for at least 30 minutes. This allows diners to eat at leisure, with every bite as hot and delicious as the first."
Beef Australia 2012 chief executive Roger Desailly said the alliance was just one of a number of initiatives to showcase the enjoyment and health benefits of eating beef during the exposition, to be held in Rockhampton from May 7-12.
"These include our online recipe competition which provides home cooks the chance to have their recipe published in the official Beef Australia 2012 program, as well as the PFD Food Services Awards of Excellence, which is a competition to recognise the outstanding work of local chefs and restaurants in preparing beautiful beef meals," Mr Desailly said.
The Ascot Stonegrill is just one of number of prime beef restaurants which will operate at Beef Australia 2012, ensuring that all tastes and all appetites are catered for during the week of activities.
More information on the alliance, as well as a list of restaurants to be on the grounds at Beef Australia 2012, is available from the Beef Australia website