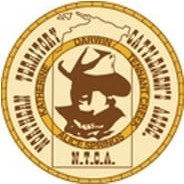 The NT Cattlemen's Association has called on the NT Government to make it mandatory for gas and mining companies to negotiate access agreements with pastoral landholders prior to any activity.
A motion put by the Alice Springs branch at yesterday's AGM was passed after being supported unanimously by all of the Association's sub branches.
"There is a high level of concern in the industry," NTCA executive officer, Tracey Hayes said.
"We have seen what is happening in some circumstances across South East Queensland and NSW where there is significant conflict between primary producers and mining companies. We have our own cases here in the NT where things are not working well and this makes it harder for others who are doing the right thing," she said.
"Around Alice Springs hundreds of square kilometres of our best pastoral land is affected. That land could end up being worthless because there are few protections in place."
"In the NT, all pastoral properties have some sort of mining exploration tenement – and some have several," Ms Hayes said.
"The NT Government needs to encourage companies to come to the table with landholders and agree on some basic access conditions. It is just good manners and makes good sense.
"We are urging the Government to look at this situation as a matter of urgency and in the interests of a vibrant Northern Territory pastoral, mining and petroleum sector."
Beef Central's James Nason is in Darwin for the NTCA conference, and will be filing comprehensive reports in coming days. Click here to access all Beef Central's reports relating to the NTCA conference and associated events, as they unfold this week.