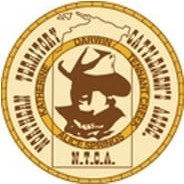 MORE than 600 cattlemen, women, producers, agribusiness and industry leaders will converge on the Darwin Convention Centre tomorrow for the 30th annual NT Cattlemen's Association Conference.
NTCA President David Warriner said the conference would not only celebrate the achievements of the past 30 years but look at the potential gains of the next 30 years.
"Recently we have been through some of the most challenging periods in our industry's history. We will look at the lessons we have learnt and how we can ensure a strong and vibrant future," he said.
"We are finally starting to see signs of recovery with improved seasonal and market conditions off the back of the 2011 live export crisis.
"The conference will take a deep look at the long-term outlook, our place in the region, the growing expectation of consumers and how best to win confidence and support across the community in the
future."
Mr Warriner said the list of national and international speakers* will get delegates thinking and provoke further discussions.
The 2014 Conference will be the last for the NTCA's current Executive Director Luke Bowen who is leaving after six years in the job.
Mr Warriner paid tribute to Mr Bowen's contribution to the pastoral industry.
"Luke has been a steady influence and has worked tirelessly to ensure the NTCA continues to build and grow. It has been under his leadership that the NTCA has been influential at both the state and national level.
"I, and the entire executive team, thank Luke for his dedication and wish him the best for the future."
Source: NTCA
Beef Central's James Nason is in Darwin for the NTCA conference, and will be filing comprehensive reports in coming days.
Click here to access all Beef Central's reports relating to the NTCA conference and associated events, as they unfold this week.