In 1999, Gary and Suzette Thornhill, who owned a small transporting business in Lucindale, with their sons Damian, Jason and Wade, bought Trans Australian Livestock from Chris Thomas and Bob Rowe, the latter having just purchased the Murray Bridge Abattoir.
Following the purchase of the Murray Bridge Abattoir in 1999, T & R Pastoral, now known as Thomas Foods International (TFI), has grown to become one of the remarkable success stories of the Australian red meat processing industry, expanding to own four abattoirs across SA, NSW and QLD. TFI now ranks as Australia's third largest red meat processor.
Trans Australian Livestock Pty Ltd has grown with TFI, as TFI has expanded its operations.
"We have been working closely with TFI since 1999", Trans Australian Livestock operations manager Jason Thornhill told Beef Central.
"We have grown with TFI, increasing our service as they expand".
Trans Australian Livestock Pty Ltd runs a fleet of 50 satellite tracked prime movers that cart cattle and sheep Australia wide.
Trans Australian Livestock has continued to grow, with TFI now representing about 30% of the Companies entire operation.
"We do a lot of agent work, off farm into meatworks, feedlots or saleyards"
"You name it, we go there', Mr Thornhill said of the companies geographic scope of operation.
Mr Thornhill said that Trans Australian Livestock specialises in finding trucks to meet demand. "I think we are best at finding livestock transport on short notice'.
"If someone rings we will always manage to find a truck"
Mr Thornhill said that having professional, experienced drivers and looking after them was a cornerstone of the business.
TAL's fleet consists of 90pc Kenworths, the balance are Mack trucks.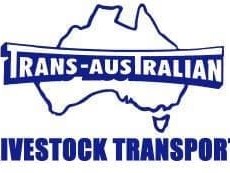 Trans Australian Livestock Transport
PO Box 181
Lucindale SA 5272
P (08) 8766 2015
F (08) 8766 2215
Gary Thornhill, Company Director: 0417 849 131
Jason Thornhill, Operations Manager: 0438 849 132
Email: dawn@transauslivestock.com.au