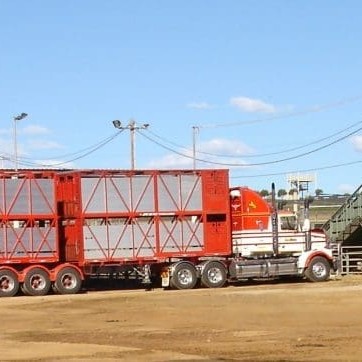 CLOSE striking distance to some of Australia's largest feedlots and substantial meat processors provides the backbone of carting business for Glen Innes, northern NSW-based StockTrans livestock transport.
StockTrans' striking red and white company livery is a common sight on country roads and highways across NSW and much of Eastern Australia.
The business was founded in 1988 by Newcastle chicken farmer and general freight transport operator, Joe Sepos.
The Sepos family also operates a second highly successful transport business independent of StockTrans, called JS Transport, which pre-dated the stock business.  JS Transport operates another 35 or 40 trucks mostly doing contract work hauling chicken feed rations to egg and poultry producers across southern and eastern Australia.
A big portion of the StockTrans livestock haulage work is connected with northern NSW's large feedlots like 50,000 head Whyalla, near Texas; 32,000 head Rangers Valley, near Glen Innes; and 20,000 head Myola, near Moree.
Equally important is slaughter cattle work for local processors – either in feedlot cattle or grassfed cattle from paddock or saleyards. The company regularly services operators like Bindaree Beef at Inverell, Ramsay Meats, Atron Enterprises and others doing a service kill at Northern Cooperative Meat Co at Casino.
Cattle consignments are drawn from across NSW, as far south as Victoria, and north well into Queensland. Pick-ups occur regularly at saleyards as far south as Wodonga, Wangaratta, Shepparton, and throughout the Hunter and north as far as Richmond in North Queensland.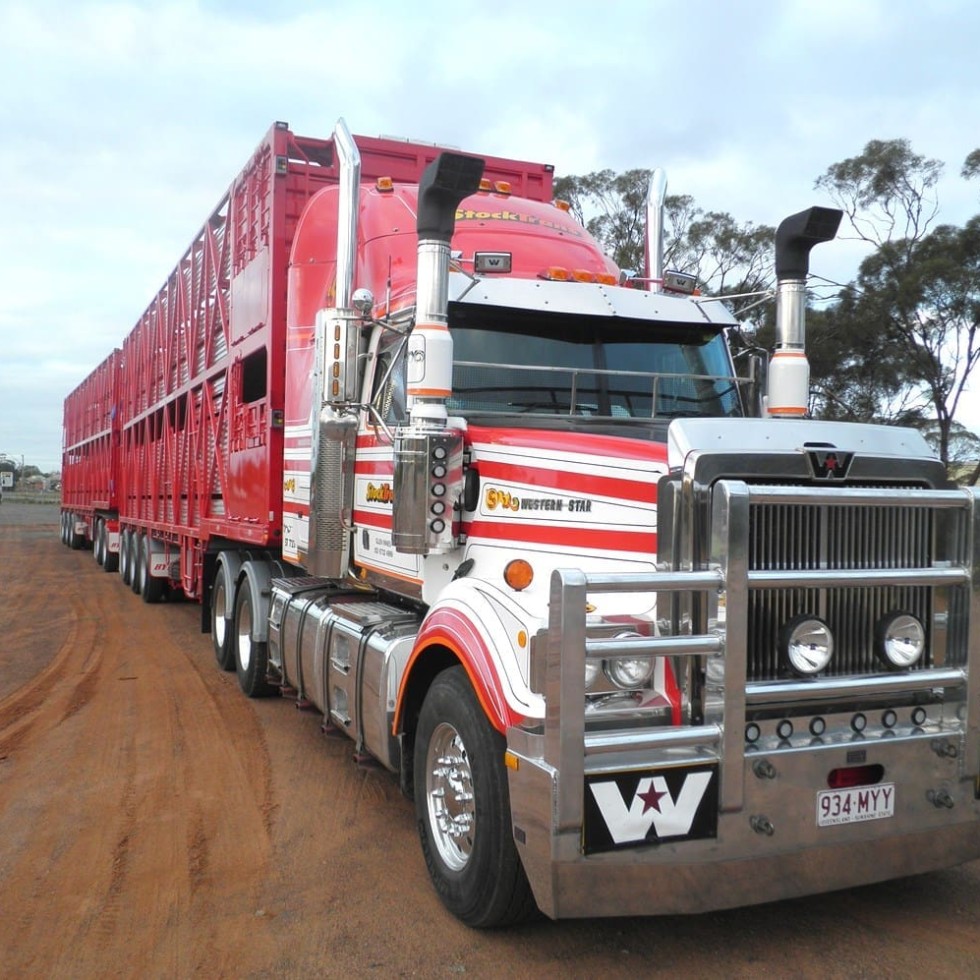 The original second-hand Mack Superliner and two-deck trailer bought by Joe Sepos in 1988 originally carried cattle from various NSW saleyards into the Gilbertsons abattoir at Grafton. Over the following three years the business increased to six units, based out of a Grafton depot near the meatworks.
A series of acquisitions of smaller transport operators occurred over the next 15 years, both to enlarge the fleet and client base, and expand its footprint into new areas. That process started in 1994 with the purchase of rival carrier Knights Transport at Casino, which saw the fleet triple in size to 24 units. The business outgrew its original depot and subsequently shifted to a new headquarters at Glen Innes, where it remains today.
In 1999 StockTrans took over local carrier, Henry Cooke Transport, establishing closer business links and a local cattle transport service to the prosperous New England region.
Other acquisitions included:
Ron Finemore Transport (Lewingtons) bought in 2005, which operated out of depots in Casino and Inverell
David Grimison's Queensland transport business which included a depot at Millmerran  (2006), and
The Darling Downs division of Paul Hansen livestock transport (2006).
The investment in David Grimison's Queensland business opened a new frontier for StockTrans, in running B-triple and roadtrain operations throughout Queensland.
Today StockTrans runs a modern fleet of 35 prime movers, mostly Western Stars, for which JS Group has a sales agency, and some Kenworths. The engines used are mainly Detroit 14Ls or CAT C15s rated at 550hp, and are all built to last with minimum weight-ratings of 70 tonnes.
The trucks are mostly used in B-double configuration, plus some B-triples and roadtrains for Queensland work. Trailers come from either Byrnes or Cannon, with a heavier-duty trailer specified for Queensland operations, and a lighter-weight version for NSW, giving the option of more payload. Total one-time uplift capacity is 160 decks.
Being the prime contractor of finished cattle for a number of prominent feedlots and meat processors, StockTrans puts considerable emphasis on a non-bruise/low-stress transport service, using only two-deck purpose-built cattle trailers which are specifically designed and specified to ensure a bruise-free ride.
About half of the fleet operates out of the Glen Innes head office main depot, which also houses the fleet's major repair and maintenance workshop, with the others scattered across depots at Heatherbrae, Casino, Inverell and Millmerran, where five B-triples and roadtrain combinations are based.
During busy times op to 2000 head of cattle for 20 different customers can be handled across all five depots each day.

Contacts:
Head Office:  Lot 3, Kilkenny Place Glen Innes, NSW.
Depots at Glen Innes, Heatherbrae, Casino, Inverell (NSW) and Millmerran (Qld)
Ph: 02 67 324 999. General manager Warren Perkins.
E: info@stocktrans.com.au