Safety-wise, bandsaws have long been regarded as one of the highest-risk pieces of equipment on the processing floor or in the wholesale or retail butchery environment. But a new piece of technology planned for release this month goes a long way towards moderating that danger.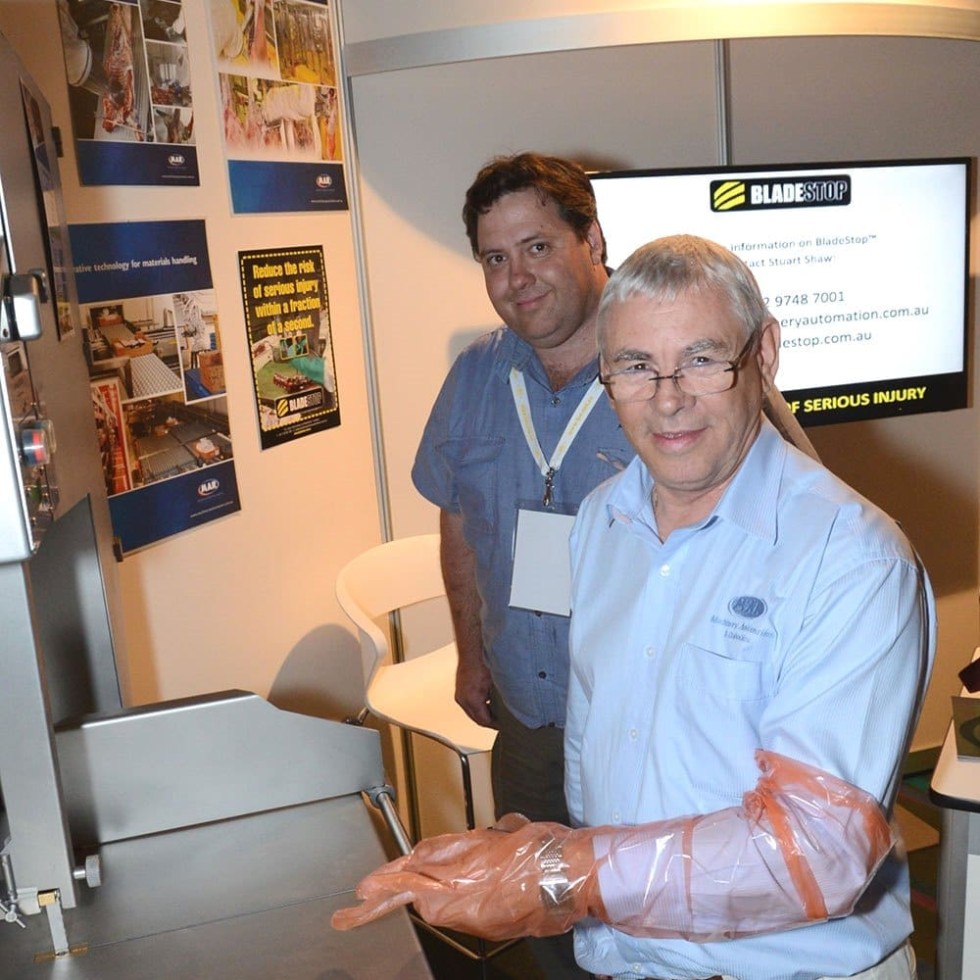 Bandsaws are an essential tool in the meat processing industry, however they also pose a high risk to health and safety. Typically, up to 20 bandsaw cuts are required in breaking down a carcase into component retail parts, including bone-in items like T-bones and OP ribs, AMPC says.
But bandsaw use can, and does result in severe accidents in the workplace. SafeWork Australia records suggest that in 2011-12 there were 105 injuries and $620,300 was paid in compensation due to powered saw injuries in the Australian meat industry.
WorkCover Australia says that each year in NSW, alone, there are numerous workers' compensation claims for major injuries involving powered saws in the meat, fish and poultry industries, costing up to $300,000 per claim.
A high incidence rate coupled with significant injury costs, has driven the industry to seek effective alternative solutions.
Under an MLA Donor Company project over the past five years, Meat & Livestock Australia and equipment and technology company, Machinery Automation & Robotics, have developed a world-first technology, which is planned for launch to the market this month.
BladeStop is a bandsaw brake mechanism uniquely designed to reduce risks of serious injury by mechanically stopping the bandsaw blade when the unit senses that an operator has come in contact with the blade.
Upon detecting contact with an operator, the blade stops moving within 15 milliseconds, which can be the difference between a minor 'nick' and a major, debilitating injury like an amputated finger.
The technology is applied to a modified 400-series bandsaw, and offers a choice of two sensor strap positions – arm or waist.
Click here to view a short video of the BladeStop technology in action.
The base technology had its origins in the North American timber milling industry, which is equally susceptible to saw injuries among personnel. But far from being a simple 'off-the-shelf' adoption for meat saw requirements, there was an exhaustive development and adaptation process required to bring it to market for meat sector applications.
In addition to delivering far greater operator safety, developer, Machinery Automation & Robotics says the BladeStop bandsaw improves personnel morale by providing an improved work environment, and improving a company's image as an attractive, safer workplace.
It also offers the potential to reduce production time lost due to injuries; greatly reduce workers' compensation costs and insurance premiums; increase processing uptime; and reduce operator turnover and training costs.
The latest version of BladeStop was showcased to the industry for the first time in commercial release form at the recent Australian Meat Industry Council Processor Conference on the Gold Coast.
While the BladeStop saws are likely to be more expensive than conventional bandsaws used in the meat industry, the long list of advantages will make their installation compelling for many meat companies, it appears.
"All the processors we have spoken to about the technology have said the cost is not an impediment, given what it achieves," said Chris Ruberg, MLA's program manager off-farm processing efficiency.
Ongoing trials have been taking place at three large processing sites along Eastern Australia – Gundagai Meat Processing and Northern Cooperative Meat Co, Casino (NSW) and Australian Country Choice, Cannon Hill (Qld). ACC has since elected to install ten of the units across its Cannon Hill operations.
MLA's client innovation services general manager, Christine Pitt, said given the nature of the equipment (and the obvious consequences of failure), it was important to be 'absolutely sure' that it was going to be able to perform up to expectations in the commercial environment, before release to the market.
That was a key reason why it was agreed to install the prototype machines into an additional seven plants, under a final trial through the MLA Donor Company program. Those companies, plus the three mentioned above by name, contributed to some of the project's early development work, Dr Pitt said. Some funding also came from Australian Meat Processor Corporation contributions.
"It's also important to acknowledge the major contribution of Machinery Automation & Robotics to this project," she said.
"MAR funded a lot of the early development itself, and has been remarkably resilient and persistent in the face of some very big developmental and technical challenges."
Asked whether the developers had looked at the prospect of retro-fitting the sensing technology into existing bandsaws, Mr Ruberg said difficulties had arisen due to the variability among different machines, making retro-fitting prohibitive.
"The feeling was they should be new saws, built and tested to a standard," Mr Ruberg said.
Asked about potential roll-out into overseas markets, Dr Pitt said when MLA undertook such investment, it made sure that the benefit was going to be retained for the Australian industry, through exclusivity and commercial license arrangements covering the technology.
"But quite pragmatically, we're also reasonably happy for them to release this particular safety device overseas, because it adds value to the technology that we get the benefit from, down the track, while also providing royalties for those units sold overseas," she said.