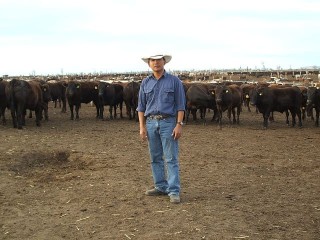 Name any country in the world and it is likely that workers from The Philippines will be employed there.
Nine percent of the South East Asian nation's gross domestic product is earned through exporting workers overseas.
Just a few thousand kilometres south, Australia is crying out for labour, particularly in the agricultural sector where employers are losing the battle for much-needed workers to the expanding mining industry.
However, cost-effective opportunities now exist for rural operations both large and small to source workers from The Philippines under the 457 Visa scheme, the recent BeefEx conference on the Gold Coast was told.
A recently established business set up by a Filipino and two Australians – all with strong connections to agriculture in the Philippines and the cattle industry in Australia – is successfully marrying up the supply and demand synergies that exist between both countries to the benefit of both Filipino workers and Australian agricultural employers.
Twelve years ago Arnel Corpuz was managing a feedlot in General Santos in the Philippines owned by Australian live export company Austock Exports and Dealco Farms.
When the trade in live cattle to the Philippines collapsed due to unfavourable currency movements in the early 2000s, Austock's co-owner, Anthony Struss, arranged for Mr Corpuz to travel to Australia and study at the University of New England in Armidale.
Mr Struss then helped Mr Corpuz to secure employment with the Conaghan family's Barmount Feedlot under a 457 visa scheme in 2004, an arrangement that proved highly rewarding for all parties, as documented in presentations by Mr Corpuz and Sean Conaghan at the BeefEx conference.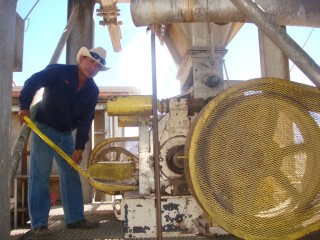 Mr Corpuz remained at Barmount for several years, before leaving in May this year to establish a business as an agent to help Australian agricultural businesses employ Filipino workers.
His first-hand experience as an immigrant worker and knowledge of Australian agriculture and the specific requirements of rural employers positions Mr Corpuz well to understand the needs of both parties.
"For me I have been working here for almost eights years, so in myself I really know especially with the feedlot and agriculture sector what sort of worker you want," Mr Corpuz told Beef Central at BeefEx.
"And in the Philippines, on the side of the workers, before they come here I can share with them what it is like to work in Australia.
"We don't want to give the impression to workers that in Australia it is just good money and its just an easy job.
"I always tell my people that in Australia it is just two things – isolation and the hard work."
Mr Corpuz said the secret to creating successful long-term employment partnerships lay in ensuring that no stone was left unturned in preparing Filipino workers about what conditions would be like and what to expect when they came to Australia, and to ensure there were no surprises.
This included conducting comprehensive training courses in the Philippines before workers arrived in Australia, and included putting the families of workers coming to Australia in contact to provide networks of support.
"I think it is not hard to bring Filipino workers in, the big challenge is if they will last two or four years.
"Lots of companies have tried workers from other countries, but three months later they go back home, because there is no network support.
"In our company we have network support, where we support them from preparation to integration.
"We keep in contact with their managers on regular basis to see how they are going.
"I want them to succeed, that is one of our strengths, we understand both sides."
The business, AustralianFilipino Recruitment Corporation, is owned jointly by Mr Corpuz, Mr Struss and Clermont-based stock and station agent Michael Goodwin.
The business currently has 12 workers placed in Australia and more in the pipeline, primarily with larger corporate employers such as AA Co and Morgans Pastoral Company.
Workers typically come in on four-year visas, with scheduled breaks to return to the Philippines for four weeks once a year.
Mr Struss said AustralianFilipino Recruitment Corporation, which was aligned with MM Migration, was focused on providing solutions not just for corporate sized employers but family-sized rural operations as well.
He said language was not a barrier to the equation because Filipino workers were required to pass competency tests in English speaking, listening, reading and writing before they could qualify for a 457 work visa.
To contact Mr Corpuz or Mr Struss, visit the Australian Filipino Recruitment Corporation website by clicking here or email Arnel at

atcorpuz

@australfil.com