An ambitious collaborative beef extension program combining Government agricultural agencies from Queensland, the Northern Territory and Western Australia with resources from MLA will be officially launched during Beef 2012 in Rockhampton next month.
The FutureBeef program represents a new era in the way beef extension is provided and coordinated across northern Australia.
It focusses on consistent messages in response to industry priorities, the direction of research adoption and extension activities, adaptation of new technologies, information and tools to help commercial beef producers make better business decisions.
The collaborative program is designed to assist the northern beef industry get practical, hands-on help to be more competitive, sustainable and responsive to changing operating environments.
It also recognises that effectiveness of extension delivery can be increased by building relationships with other organisations and agencies that provide beef extension services.
These include education institutions, private consultants and agricultural product suppliers.
A new website will be unveiled as part of the FutureBeef program launch during Beef 2012, scheduled for Wednesday, May 9 at the Cattlemen's Bar and Grill in the Rockhampton Showgrounds' Walter Pearce Pavilion.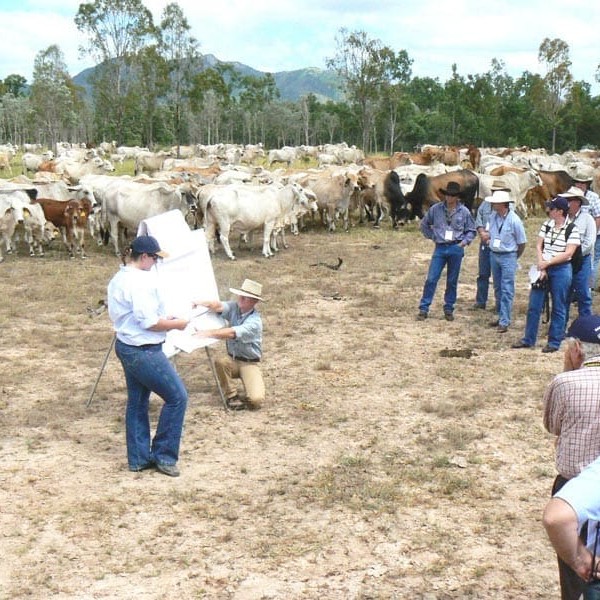 Guest speaker will be North Australia Beef Research Council chairman, Ralph Shannon, who will outline the significance of the FutureBeef program in northern R,D&E.
Within its wide scope of activity, FutureBeef projects will provide increased resources in integrating technologies that improve production and sustainability on-property; capitalising on opportunities across the supply chain; and utilising new e-technologies to deliver information more effectively to producers.
The program will also build on opportunities provided by new partnership with Australian Agricultural colleges, and develop and deliver a suite of training packages.
FutureBeef extension activities will be directed towards three key areas:
improving whole of business management and improving productivity with a focus on the integration of new and existing technologies
supporting beef supply chains with a focus on market-orientated extension
maintaining industry adaptability and risk management with a focus on climate change and drought preparedness, animal welfare, biosecurity and high environmental risk management.
The majority of FutureBeef extension activities will be targeted toward responsive and innovative commercial beef businesses. There will also be some customised extension activities developed for large privately or corporately-owned businesses.
Young beef producers will be given specific consideration, with a greater emphasis on the use of electronic extension technologies.
Within the Queensland market, DEEDI plans to strengthen regional extension delivery with a strategic approach to building critical mass of staff in key locations and in key production regions.
Project development and delivery will be enhanced by the formation of multi-disciplinary teams and projects across districts, regions and the states/territories.
FutureBeef will provide a cohesive extension service for producers with a mix of delivery methods including:
working with groups using action learning
workshops and courses to provide structured learning
technology development through on-property research, development and demonstrations
consulting and mentoring through one-on-one activities
information access with increasing use of e-technologies, including newsletters, mobile offices and internet.
These approaches, delivered through targeted projects, will vary according to the needs of individuals, regions or sectors of the industry.
Beef Australia 2012 begins in Rockhampton on May 7, concluding on May 12. The event will be preceded by the International Beef Cattle Genetics Conference on May 6-7.