THE achievements and rapid market uptake of Australian premium grainfed beef were celebrated in Rockhampton last night with the announcement of the winners of the inaugural Grassfed Beef Awards at Beef 2015.
The awards, a joint concept of AgForce Queensland and Cattle Council of Australia, sought to recognise service to grassfed beef promotion across the supply chain from producer to butcher, brand, taste and development of future industry leaders.
Attributes considered within the judging included promotion of Australian grassfed beef, delivery of messaging that benefits the marketing of the Australian grassfed product and thought leadership.
Cattle Council of Australia president Howard Smith said the awards helped to further promote the quality of Australian grassfed beef while encouraging industry excellence.
"The product we produce right here is undoubtedly world leading and demand from across the world for premium product that attracts premium pricing is soaring," Mr Smith said.
"These awards have identified some of our most innovative producers, butchers and marketers who will help drive further development of the industry to capitalise upon the great opportunity presented by increasing wealth across our key target markets – both within Australia and overseas."
The award presentations were made at the 'Greener Pastures' event hosted at Beef 2015 by AgForce and CCA.
AgForce president Grant Maudsley said with an innovative grassfed menu showcasing a range of cuts developed by leading Queensland chefs, the event also highlighted the diversity and flexibility of premium grassfed product.
"We felt it was important to tell the grassfed story right here at one of the biggest beef events in the world where we not only had key industry stakeholders from across Australia but also potential customers from throughout the world in attendance," Mr Maudsley said.
"We look forward to working as an industry to further develop our grassfed market and to continue to strive towards having our grassfed beef recognised as the best in the world to benefit everyone in the supply chain from Australian producers right through to our valued consumers across the globe."
The independently-verified Pasturefed Cattle Assurance System launched by CCA in 2013 also came in for high praise during the event.
Former CCA president Greg Brown, who delivered a salute to PCAS and what it had achieved during the past 18 months, singled out the deep commitment to the program from Teys Australia.
Since the launch of PCAS in August 2013, Teys, which underpins its grassfed beef brands including Grasslands with PCAS, has paid an average premium of $50.83/head on all PCAS certified cattle. That incentive had equated to more than $4 million in premiums paid so far to producers supplying Teys' PCAS beef programs in both northern and southern Australia.
Grassfed Beef Awards winners: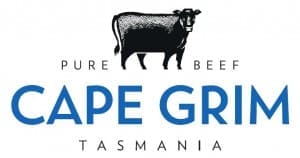 Grassfed Beef Brand:  Cape Grim Beef (Tasmania)
The pristine pastures and clean air of Tasmania, King Island and Flinders Island provide the perfect environment to grow Cape Grim Beef.  Since 2006, the brand has developed a reputation for providing 100 per cent grass fed premium grade beef which is highly sought after by butchers, chefs and cooks around the world who have built their careers on choosing produce which speaks for itself to the consumer.
Producer: Seven Creeks Grass Fed (Victoria)
Ryan and Sally Malloy farm in the Strathbogie Ranges in Victoria and place emphasis on providing a genuine experience to their customers. With exemplary branding and marketing they are passionate about their animals, maintaining high quality and supplying additive-free grassfed beef.
Butcher: The Free Range Butcher (New South Wales)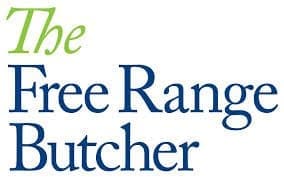 The Free Range Butcher specialises in grassfed, 28 day dry-aged beef which is supplied from their own property near Barraba in North West New South Wales and other local farms. A weekly home delivery service across the Sydney CBD and more than 20 farmers' markets each month.
Rising Star Winner: Young Farmers (Queensland)
Young Farmers exists to encourage people to know and care about where their meat comes from and sources all of its produce from the Young family farm located at Beaudesert, Queensland. They offer an innovative pick up service to metropolitan clients in the Brisbane suburb of New Farm.
Best Eating Experience Winner: Angus Pure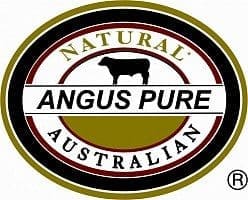 Angus Pure is naturally grazed on Australian quality pastures and is free from growth hormones, antibiotics and Genetically Modified Organisms (GMO's) "as nature intended".  Angus Pure believes the secret to providing consistently beautiful tasting beef lies with Australian Angus farmers and their families who take pride in natural, green pasture grazing to contribute to a sustainable and healthy future for Australia.