Australia's fragmented beef producers should aim to become more relevant to their customers by acting collectively, according to Allied Beef managing director James Maclean.
At Beef Australia 2015 yesterday Mr Maclean said his business philosophy was to create a business that was relevant to its partners.
"The major issue that we all probably have to contend with is the fragmentation that is in the production sector."
"Unfortunately the 60,000 producers in my opinion are continuing to work against each other instead of collectively with each other."
Allied Beef is regarded as Australia's premium beef cattle partner, producing and marketing more than 100,000 cattle per year, and working to improve the success of partner businesses. Mr Maclean said the private independent company does not own a processing plant or a feedlot, ensuring advice is not influenced by other company agendas.
The business owns no land yet, but has the fifth largest turn-off of any beef producer in Australia, focussing on cattle backgrounding and supply chain partnerships.
A major principle of the Allied Beef model was to create a platform or business model to add value to family farms and in doing so adding value to the customer – be it a lot feeder or processor, Mr Maclean said.
"From a cattle production point of view we want to supply the best product to our customers and ideally 365 days of the year.
"We feel if we've got the best product and we are continually supplying it to a customer then we are the most important person in their supply chain," he said.
"That's our objective.
"I think there is no room for second place."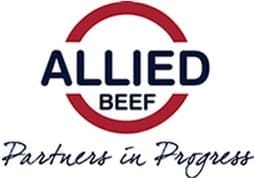 Mr Maclean said there were 60,000 producers turning off about 12 million head of cattle in Australia.
"Australia has the biggest beef producers in the world but put all those together (the top 25 per cent of producers) and we all know who a number of those are, and they are less than eight percent of the annual turn-off in Australia.
"It's about being relevant to the parties that we choose to work with and I think that's the opportunity," he said.
He believes producers had to come up with strategies and partnerships and access more capital to become relevant in the supply chain.
"You have to be valuable to your customer."
"If a customer is buying 5000 cattle a week and you can only supply 500 a week, you are not material in their eyes," he said.
"I believe the production sector has to become material through working collectively within itself to offer a (supply) solution to a lot feeder or a processor."
Advantages to producers included matching production to turn-off patterns and an ability to cap and collar price.
Mr Maclean said he was not suggesting producers should accumulate and market cattle collectively specifically to negotiate price.
'There is no relationship in a big stick'
"We've got to add solutions to customers – there is no relationship in a big stick," he said.
"A relationship is about being material to a person, bringing something to the table and if you can offer a solution and add value to them, they will add value to you."
This value might be a minimum price, or a guarantee of kill or feedlot space for 12 months.
"If one supplier or a group of supplies represents 20 per cent of a customer's supply, those producers are in a very, very unique position to develop relationships.
"We all love our independence, but when we form part of a supply we've actually got to give up a bit of independence and become material to the customer."