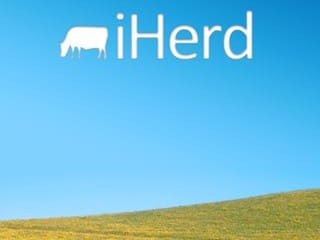 When Calliope Cattle Station owner and manager William Wilson purchased his first iPhone he knew it could revolutionise the way station managers manage and muster herds.
Mr Wilson engaged Australia's leading mobile solutions developer iApps to create iHerd – a program designed to improve herd management, the treatment process, and stock traceability.
Confident his software would benefit other station owners and managers, he created a company MandraIT, and released iHerd for download on iTunes where it has been downloaded from across the globe.
The system is now available to download for free.
Mr Wilson is showcasing iHerd at Beef Australia 2012 in Rockhampton this week.
A fourth generation grazier, Mr Wilson was inspired by the herd and mustering management system his father Rodney Wilson developed in the 1980s for the MSDOS platform.
"iHerd is simple and easy to use, and will save around 12 hours of labour per manager each month," he said.
"As we grow it will become more complex and suited to all the variations of the Australian agriculture industry.
"We also want users to be able to share information about things like products and rainfall. Sharing information is a powerful aspect of the application."
Information is entered via an iPhone or iPad where is it then downloaded to the server and synchronised with other devices linked to the account.
"iApps is excited to have been a part of an application which captures the best wireless mobile technology has to offer," iApps chief executive Rick Hoy said.
"Working closely with Mr Wilson we designed a system that met his vision of streamlining information, decreasing costs, increasing profits, and boosting productivity."
Mr Wilson will also be hosting the creator of the iHerd mascot, Gary Clark on Friday, May 11. Mr Clark, of Swamp fame, will be available to sign copies of his famous comics and will also have merchandise for sale at site 160 in the Santa Gertrudis tent.