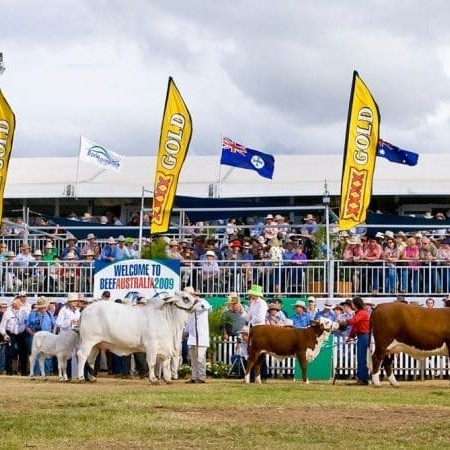 The Beef Australia 2012 industry expo in Rockhampton in May looks set to feature one of the largest stud cattle competitions ever assembled in Australia.
By the deadline for nomination of entries last Friday, more than 2000 head of stud cattle had been committed by breeders to attend the event, representing a vast genetic spectrum of 31 beef breeds.
While the number of breeds present this year will be fewer than the benchmark-setting 33 breeds seen at Beef 2006, barring late withdrawals, there could be more cattle physically represented on the grounds, come judging time.
Understandably, given that the Brangus breed (Brahman x Angus derived composite) is hosting its World Congress as part of Beef 2012, the breed has pulled out all the stops to deliver the biggest contingent of Brangus cattle ever assembled on an Australian showgrounds, with total entries of 260 head. Brangus entries have been draw from as far North as the Atherton Tableland, behind Cairns, to well into NSW.
Well-supported and commercially popular tropically-adapted breeds like Droughtmasters and Brahmans are well up in entry numbers for 2012, but equally, smaller emerging breeds have also shown growth.
New breeds making their Beef 2012 debut include Square Meaters, one of the sub-set of compact breeds growing in popularity among smaller-scale lifestyle-oriented beef herd managers, and Speckle Park, a multi-breed composite developed in North America which has attracted attention for carcase merit. Dexter and Lowline numbers are also stronger this year with close to 50 entries each.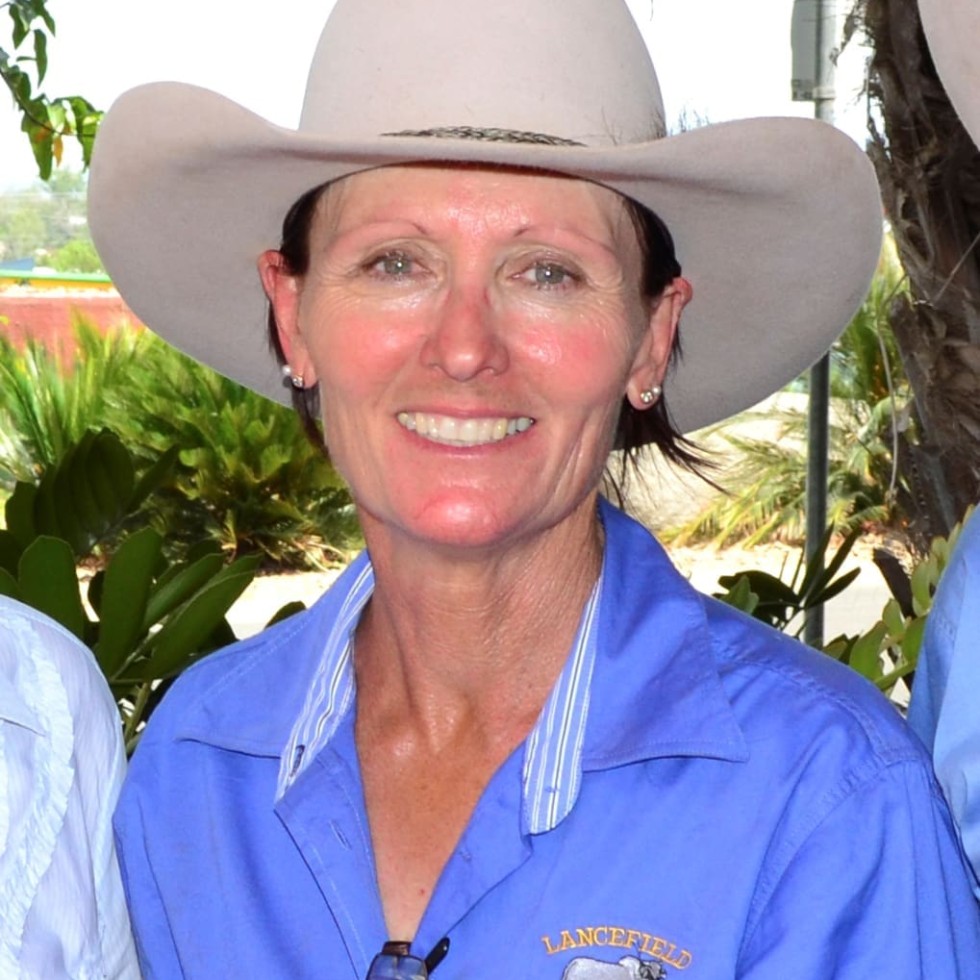 Chair of the Beef 2012 stud beef committee, Central Queensland Brahman breeder Lizette McCamley, said the stud beef judging program at Beef 2012 would for the first time extend across three full days.
"At the last event, judging started at lunchtime on the Tuesday, preceded by the junior led steer competition in the morning. But with the numbers of cattle within and across breeds, judging this year will start at either 9.30 or 8.30 on each of the three days," she said.
Judging on Wednesday, May 9, will feature three of the most heavily-supported breeds on the grounds. Droughtmasters this year have attracted 319 entries; Brahmans 260 head and Brangus, the same.
While one might expect tropically-adapted breeds to be well represented, given the event's location, it is in the strong level of nominations for British and European breeds which is perhaps the most surprising. Even breeds which have their breed 'population bases' much further south will be well represented on the Rockhampton grounds.
Big Angus contingent
Black Angus breeders from southern Queensland, New South Wales and Victoria, for example, have nominated 110 head, possibly the largest breed display ever seen in Queensland. Red Angus breeders, some targeting Queensland's red-coated commercial herds like Santa Gertrudis and Droughtmaster, are not that far behind, nominating 58 head.
Charolais, with 187 entries will be the numerically strongest European breed represented, but breeders of Limousin and Simmental seedstock have also pushed hard to nominate more than 100 head each, including strong representations from southern states. Euro x Indicus derived breeds will also feature strongly, with more than 60 Charbray entries received by Friday's deadline, for example.
Mrs McCamley said the 2012 judging schedule was nearing completion, and would feature a strong gallery of experienced cattle judges, both men and women, from across Australia and overseas.
While judges typically 'double-up' on smaller breeds, the total number of Beef 2012 stud judges this year was likely to be about 15 to 18, she said.
Five judging rings will operate on Tuesday, May 8, but only four will be used on Wednesday, May 9, because the sheer size of the breed entries involved that day will make more compact rings impossible. Some classes will have close to 30 competitive entries, registrations suggest.
One of the challenges in stud beef competition this year will be vacating the centre ring by 4pm each day, to allow for set-up for each night's ring entertainment.
The Beef 2012 interbreed competition, promising to be one of the great spectacles of the Australian seedstock industry, will take place from 3pm sharp on Thursday, May 10.
The Beef 2012 stud beef committee will meet later this week to determine what judging process will apply. An element of controversy took place at the last event on 2009, when a single interbreed judge was employed, making a selection which raised some eyebrows around the ring at the time.
Extra housing needed
Housing of stud cattle this year will include all the existing facilities, as well as the adjacent road, which will be closed-off and set-up as covered temporary accommodation.
Exhibitors who have their own commercial stud and breed trade display sites will also be able to house competitive stud entries in their own trade displays, further easing housing problems.
Another novel innovation this year will be an enormous video screen in centre ring, which among other things will carry a live-stream from the Gracemere Saleyards outside town where the Prime and Store cattle championships and sale will be held.
This will allow industry stakeholders on the grounds to keep abreast of events as they unfold in the commercial cattle events some kilometres away.
No mandate has been put in place for Pestivirus testing across entries for the Expo, but a recommendation has been posted on-line suggesting vaccination for BEF (Three-day) and Pesti. A mandatory screening took place at Perth Royal Show last year, producing a number of Persistently Infected Pesti-carrying animals.