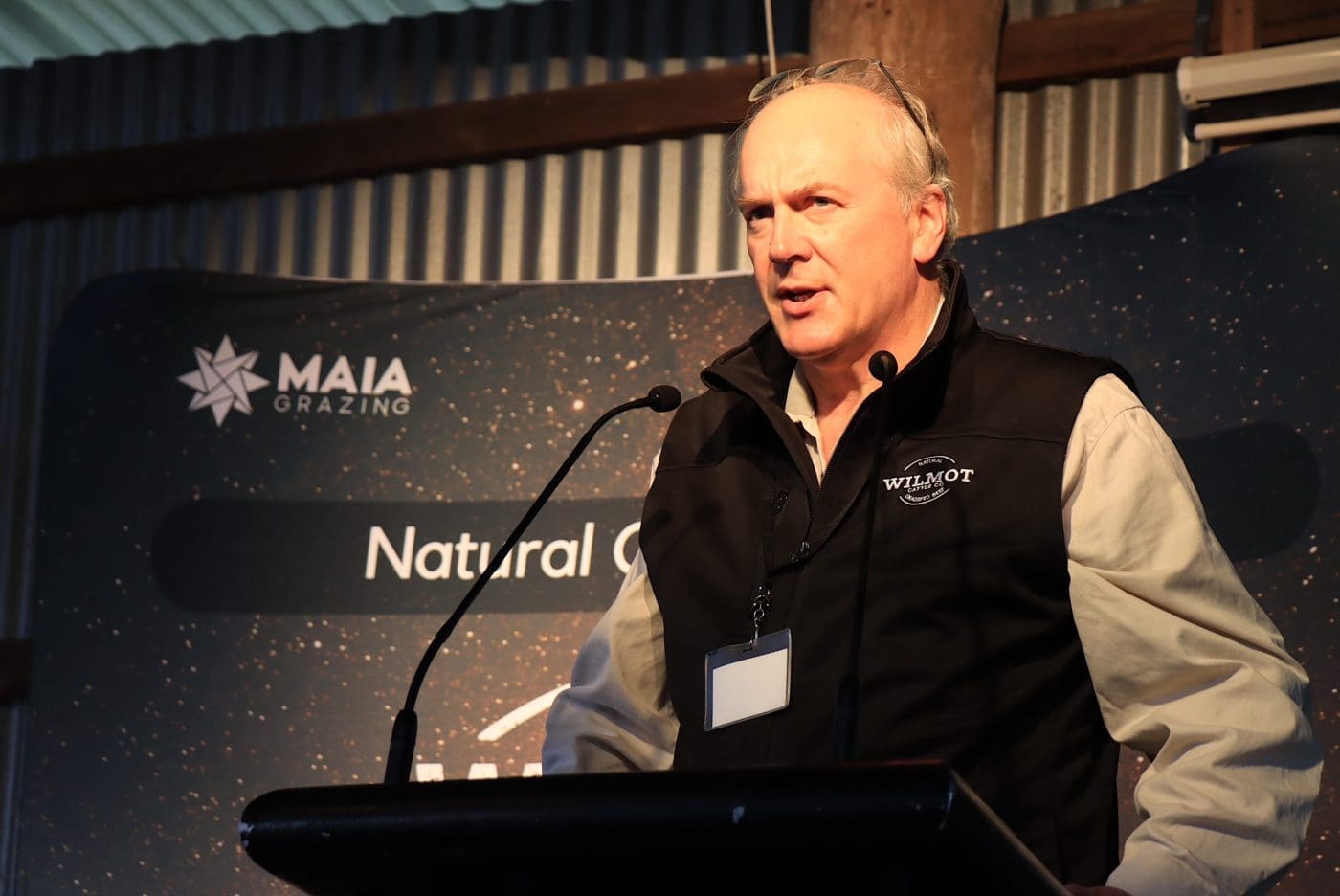 ONE of agriculture's most prolific investors in recent years has delivered a call to arms at this week's Wilmot field day, calling on more "suits" to visit farmland.
Alasdair Macleod is the executive chair of the Macdoch group, which owns Wilmot Cattle Company, a series of agtech companies including Maia Grazing and FarmBot and this week launched a carbon service provider called Atlas Carbon. Macdoch also has a philanthropic arm, which invests in projects linking "natural capital" to farm productivity.
The company is well-known for a deal it made with Microsoft, selling $500,000 worth of soil carbon credits off its Australian properties through an American crediting scheme.
In addressing the field day, Mr Macleod described "natural capital" is the next wave of investment from the corporate "suits".
"Everyone in this room knows about 'natural capital' and understands its value," he said.
"You probably don't call it 'natural capital' because you're much more likely to talk about pasture and trees, soil and water. And you're much more likely to talk about the things you are already doing, or plan to do, to improve all these valuable resources.
"But in Collins St or Pitt St, this is called 'natural capital'. And suddenly the financial world wants to understand all about it."
Show them what all the fuss was about
Mr Macleod referred to a conversation he had with Meat & Livestock Australia managing director Jason Strong at an agri-investor conference which was focused on "natural capital".
"Lots of people in suits running around talking about something that most of them didn't really understand," he said.
"I was chatting to Jason Strong during the course of that day and he said that 'we should get all these suits up to Wilmot to show them what all the fuss was about'."
Companies running more like farms
Mr Macleod said companies were moving on from trying to manage their carbon emissions and looking into how their businesses might affect nature.
"The Federal Treasurer touched on these themes in his recent article in The Monthly when he talked about 'capitalism with purpose'," he said.
"One of the new imperatives for financial markets is that they start recognising that pure financial return is not a good enough measure of the success of a business.
"To me, there is no better example of 'Capitalism with Purpose' than the family farm. You have all understood for years that the money you make from your business, important as it is, is not the whole story.
"And suddenly the whole corporate world is starting to think about how to run their business the way that you have for years.
"That's why we need to get more suits to Wilmot."
Optimistic for the future
Speaking to Beef Central after the speech, Mr Macleod was asked for his thoughts on the push towards alternative proteins. He said he was optimistic about the future of beef.
"You hear all this talk about how we are all going to be eating meat grown in a lab and I just don't buy it," he said.
"Sure there may be a little bit of meat alternatives coming out of labs, but I genuinely believe there will always be a place for animal protein."
More from the Wilmot field day tomorrow.