A SERIES of soil tests in the New England area of New South Wales have found some carbon levels dropped in the past year, despite relentless rain throughout the district.
The results of the Meat & Livestock Australia Producer Demonstration Site project, which is an ongoing collaboration with soil carbon agronomy service provider Precision Pastures, were released at their field day last week, held at Tenterden Station near Guyra.
Soil core samples were taken from multiple locations on 15 grazing properties in the area, with some interesting changes in soil carbon, pH and phosphorous.
Precision Pastures interim CEO Hamish Webb said one of the biggest surprises was the decrease in carbon in saturated soils.
"The number one question we get is should I be baseline testing in the dry years to get a lower baseline carbon level" Mr Webb said.
"But we can show from our on-farm demonstration sites that that is not always the case, in fact it may be the opposite."
The role of moisture in soil carbon sequestration has been a major source of debate in the science community and many say more data is needed to better understand how it works.
Increasing soil carbon can earn carbon credits through Australia's Clean Energy Regulator soil carbon methodology. It involves taking a baseline level of carbon, through core samples, changing grazing practices and measuring the increase five-years-later – the carbon needs to stay in the soil for at least 25 years.
Solving soil carbon issues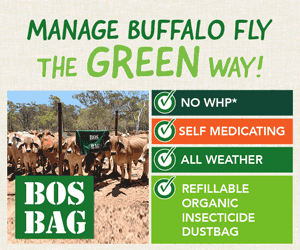 Mr Webb said there was a range of potential reasons why some properties lost soil carbon over the last wet year.
"Most of the reductions we have seen have been very small, like 0.08 percent, and in each case the property has been too wet to get onto the paddock to improve pasture or solve any soil health issues," he said.
"Also, some soils in flooded paddocks may have become anaerobic, which would significantly impact microbial activity"
"There could also be some drawdown of carbon levels as the plants breakdown complex soil molecules to access the N,P and K they need to grow"
Incredible increases in carbon
While the decreases in soil carbon created much interest, Mr Webb said some properties that did get onto their paddocks saw significant increases in carbon.
"Where people have continued to improve pasture or solve their soil health issues such as pH or nutrient deficiencies, we saw some incredible increases," he said.
"We saw one property increase by 2pc within one year – we didn't think that would happen for five years or more.
"While these results prove soil carbon can be significantly increased, we've more research to do. The clear observation was that you need to improve your pastures or solve soil health issues to increase carbon. If you do nothing, your carbon levels will do likewise."