COMPANIES behind the development of methane-reducing feed additives have started proposals to earn carbon credits by using their product.
FutureFeed, with its asparagopsis, and DSM, the owners of Bovaer or 3-NOP, have proposals into the Emissions Reduction Fund to make use of their products an eligible activity to earn Australian Carbon Credit Units.
Basically, the ERF requires project proponents to prove their activities have resulted in a reduction in emissions – with an ACCU awarded for every tonne of CO2 or the equivalent for other emissions like enteric methane.
The companies have been going through the process of validating the methane-reduction associated with their products, working with industry and researchers to measure reductions.
University of New England Associate Professor Fran Cowley has been studying the methane-reducing impact of the feed-additives, through the university's emissions chambers and on-farm with GreenFeed Emissions Monitoring machines in the organisation's Tullimba Feedlot.
Dr Cowley said with machines costing close to $100,000, they were more relevant to a research environment than a commercial operation.
"They are extremely technical pieces of equipment, they require expert knowledge and time to operate and accurately measure the emissions reduction," she said.
"In-order to create a methodology for the Emissions Reduction Fund, a predictive model will need to be created from work like the studies we are currently doing, rather than actually measuring emissions on each farm."
Feedlots first in emissions studies
Most of the work looking at the impact of seaweed feed additives has been undertaken with a view of initial adoption in feedlots, with the tightly controlled diet lending itself to using the product.
Dr Cowley said a study, by her colleague Dr Amelia de Almeida, trying to better understand Australian feedlot emissions presented a major opportunity for lot feeders.
"With an accurate baseline of emissions, and an understanding of how emissions respond as supplementation rates increase, producers can then apply an equation to make a claim for how much they have reduced their methane by adding a particular dose of these new additives," she said.
Studies on the impact of introducing feed additives into grazing systems are not as far advanced, because they are a more complex proposition for researchers and for industry adoption. Dr Cowley said Australia's cattle industry was unique when it came to using the products.
"If you look at it from the companies' perspective, most of the cattle in North America and Europe are in feedlots or intensively controlled environments," she said.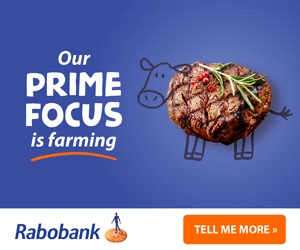 "But the Australian industry is heavily focused on grazing and the domestic industry is having to push the research – like MLA's CN30 program."
Dr Cowley said the mixed diet of a grazing system made it hard to measure the methane reduction attached to the feed additives.
"You have animals getting all their dry matter intake from pasture and their supplement intake from a number of other sources," she said.
"For any given herd there is a big variation in the amount of supplement each animal chooses to consume. So trying to match the quantity of a mitigating supplement with methane reduction is really hard."
Dr Cowley said more research was on the way to better understand the role of products like seaweed in grazing environments.
"The next phase of research and development in methane reduction is going to be in grazing systems," she said.
"It should also be said there are a lot of other methane reducing products now on their way through the development process."
Companies going through the process
FutureFeed and DSM have given Beef Central an update on the progress of their proposals to the ERF. Bovaer vice president Mark van-Nieuwland said the company had developed a proposed methodology with MLA and Integrity Ag & Environment.
"DSM has recently worked with industry and academia in Australia to confirm the responses of feedlot animals to Bovaer under Australian conditions and this will be published in due course," Mr van-Nieuwland said.
"We recognise the importance of having an ERF method in place as soon as possible to support progressive early adopters of such technologies and to support the Federal Government to establish and develop an ERF method in this space, working with the government approval process in the next 12 months."
A FutureFeed spokesperson said the company was also working through the process.
"FutureFeed, in collaboration with the broader supplement industry, submitted to the Emissions Reduction Fund (ERF) last year and were shortlisted for further R&D by the minister," the spokesperson said.
"The MERiL 1 grant program is about building out the meta data that feeds into the baseline equations for a country-specific equation IPCC Tier 3.
"A FutureFeed project, along with five other projects, is a recipient of funding under MERiL 1 that supports trials that feed into the national inventory and ERF to have a methodology developed for the supplement sector.
"FutureFeed is also developing the digital traceability platform that verifies the reductions across the value chain specific to Asparagopsis."