I don't think I am going out on a limb to suggest that the current third rail of Australian politics is 'Thou shall not malign, in anyway, the inevitable advance or future proliferation of electric vehicles (EVs).'
This is a sure-fire way to get uninvited from all the cool soirees or marked as a dilettante by the Davos set.
I am not trying to be deliberately provocative – and I care not a jot about whether you think EVs are a good or bad idea – but from where I am standing, there seems to be a yawning chasm when it comes to a serious discussion about the operation of EVs in remote and regional Australia.
For starters, how will they actually operate in the outback given the distance between townships and the overall lack of charging infrastructure?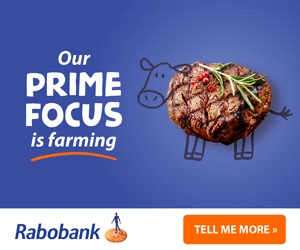 Last year the federal government spent $25 million to co-invest in charging infrastructure in regional Australia, but the money mostly went to the coastal fringe and there was nothing for the outback.
An ABC article earlier this year, highlighted the crux of the problem. To install a fast-charging station at the Stuarts Well Roadhouse in the NT, would cost about $150,000.
But the charger cannot just be plugged in as the roadhouse, like most remote service stations, creates its own power using diesel generators, and the ageing infrastructure would not be able to handle a fast charger.
So new solar panels and batteries would need to be installed to handle the system – at an estimated cost of $500,000, which would likely be higher due to the remote nature of the work.
This example is for just one fast charging station, at one remote roadhouse. For most of these businesses, capital expenditure of this magnitude will be simply beyond them.
Is it just me, or does no-one seem to be talking about this enormous problem?
However, the bigger problem for mine is the complete lack of debate around how we are going to charge our larger farm machinery – you know the stuff that actually helps us to produce food (trucks, tractors, harvesters, etc).
The current electricity networks in regional Australia are, for the most part, unlikely to be suitable for charging large machinery batteries.
Further, given the remote locations of most major broadacre farming operations, there are already significant reliability issues that just relate to providing household power, let alone factoring in the major powerline upgrades, transformer and substation installations that will need to be undertaken.
The batteries used in the current electric tractors cannot be charged in the field and need to be moved to charging stations – this is obviously a completely unacceptable scenario in the Australian farming context.
I have seen some suggestions that we will be able to swap out the batteries in these vehicles, with freshly charged batteries. Putting aside the difficulties of doing that in the middle of a paddock, this 'solution' still seems to overlook the fact that it will take major costly upgrades to every farmers' electricity infrastructure as outlined above.
Also, battery life is dictated by load, so pulling a tank or a piece of tillage equipment will drain power much faster, so whilst battery and EV technology is improving, most of the focus to date has been on passenger and smaller EVs (e.g. tractors that can work in vineyards or small horticultural operations) and not on larger scale machinery that is essential for farm production.
Perhaps unsurprisingly North American farmers have revealed in the recent Ag Equipment Intelligence survey that a significant number of producers are reluctant to embrace EV technology for the following primary reasons:
initial equipment costs
lack of charging infrastructure
run time concerns and lengthy charging time requirements
and distrust of 'unproven' EV technology on the farm.
In the interim, it appears more likely that we will be looking at some form of hybrid diesel- electric models or perhaps hydrogen cells to power this larger machinery – technology that still seems way off into the future. The same concern applies with this tech too – there seems to be little discourse about this type of transition.
Irrespective, there is a collective denial about this looming challenge, which seems to be a recurring theme when it comes to almost everything related to EV technology.
Large parts of the population seem to be barrelling down the decarbonisation highway as if things are going to be hunky dory, but no one has stopped to check whether we are even on the tarmac, let alone whether we have the appropriate vehicle to get us there.
We are not Europe, where the transition to an EV future seems to have significantly less hurdles, due to population density and less need to rely on passenger vehicles.
We are a wide, brown land, where enormous value, both economically and nutritionally, is produced in the regions, and the whole EV conversation seems to be solely focused on the major urban centres and the coastal fringes.
You can almost guarantee that the Federal Government will mandate in the not-too-distant future that all new vehicles sold in Australia by year 'X' will need to be electric. If we don't want the outback to grind to a halt, we need to start jolting the politicians in Canberra that a one size fits all approach will not work in regional Australia.
More power to you.
More articles on the carbon forum
This article is part of AgCarbon Central's Carbon Forum series. See below for more columns.