New funding will support Australian farmers to demonstrate their sustainable farming practices, leading the way on developing a provable product-claim that assures key export markets.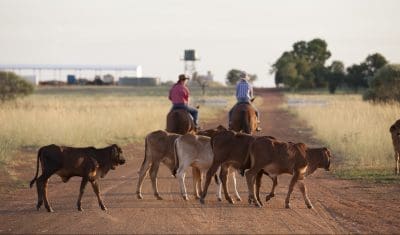 Applications are now open for the new $4 million grant round of the National Agriculture Traceability Sustainability Reporting Uplift program.
Minister for Agriculture, Fisheries and Forestry Murray Watt made the announcement from Berlin where he is holding talks with his EU counterparts to promote Australia's sustainable farming practices.
Minister Watt said this new funding will help stakeholders verify sustainability credentials through consistent collection, measurement, and reporting of data.
"Australia has a great story to tell but there are gaps in the data, frameworks and credentials we have available to tell this story," Minister Watt said.
"We need better cohesion on sustainability reporting across commodities and the whole supply chain.
"Demonstrating the sector's sustainability credentials is becoming increasingly important for Australia's agricultural production and export, including market access."
Minister Watt said by providing provable claims will assure key export markets of our sustainability credentials.
"Improved data capability can reduce compliance and regulatory costs, aid in meeting emerging international requirements and better meet Environmental, Social and Governance (ESG) reporting requirements," he said.
"Better data and governance also ensures value-add benefits from agricultural traceability are realised at the farm gate.
"That means farmers can prove and leverage their natural capital for economic benefit."
Grant funding is available to peak industry bodies, research organisations and consortia applicants.
Organisations can apply for grants between $50,000 to $500,000 for projects lasting up to 24 months – ending in June 2025. Applications close on Thursday 23 February 2023.
Source: Minister for Agriculture. For more information and to apply, visit www.communitygrants.gov.au/grants. More information on the Traceability Grants Program, visit https://www.agriculture.gov.au/biosecurity-trade/market-access-trade/national-traceability/grantsprogram. More information on national traceability, visit https://www.agriculture.gov.au/biosecurity-trade/market-access-trade/national-traceability.