FEDERAL environment minister Tanya Plibersek has today introduced the government's highly anticipated Nature Repair Bill to the parliament.
The idea of a biodiversity market was raised by the previous Coalition Government, with a similar idea continued by Labor – who opened public consultation on the legislation just before Christmas on December 23 and concluded at the start of March.
Some in the agriculture industry made submissions, including the National Farmers' Federation, Australian Agricultural Company and opposition leader David Littleproud. Beef Central explored the bill with Cowell Clarke director and agribusiness lawyer Sam Richardson.
The scheme will issue a tradeable certificate to landholders who conduct activities that increase biodiversity and repair nature. Ms Plibersek said farmers, first nations, conservation groups, businesses and local councils will be eligible.
Under the scheme, when a landholder conducts a project to repair or protect nature, they will be issued with a tradeable certificate.
"Once projects are approved by the regulator, these certificates can then be sold on to a third party – like a philanthropist, a business, a government or an individual," she said.
"This will give the landholders extra income. It will help companies demonstrate their environmental credentials. It will help philanthropists achieve their social mission.  And most importantly, it will protect and repair Australia's environment."
What is in a certificate?
Many have raised about the projects listed only receiving one certificate – including AA Co which said its submission to that it had issues with the idea.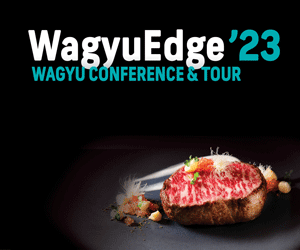 "Our primary concern is around how certificates are issued against biodiversity projects," the submission said.
"Projects may vary in size and, in the case of AA Co, might be many thousands of hectares. Issuing a single certificate against an entire project significantly limits the marketability of the certificate.
"Instead of single certificates, we recommend that projects be issued credits in the same way as carbon credits, where one credit is the equivalent of one unit – perhaps a hectare – with the value of the credit being made up of the single unit plus an additional amount attributed to the value of the outcome achieved, not only the activity that has taken place."
But Ms Plibersek said the government was moving forward with the single certificates, which she said will be tracked on a public register.
"This certificate will provide a range of standardised information – such as the size of land repaired, the kind of work conducted, the threatened species protected, and the length of time actions will continue," she said.
"This will help buyers understand what they're investing in – and allow them to compare and value projects."
Ms Plibersek said the nature market will work alongside carbon credits.
"It will help ensure that, when we plant new trees, we're not just establishing an endless monoculture, relying on a single species," she said.
"But that we're supporting a rich spectrum of biodiversity; of plants and animals and ecosystems; and that we're planting the right trees in the right places.
"We know that organisations are looking to support these kinds of projects."
Gary Wyatt, who is the managing director of one of the country's biggest carbon developers Corporate Carbon, said the bill was welcomes and needed support from the government.
"It's great to see that the legislation allows for biodiversity conservation purchasing by the Federal Government," Mr Wyatt said.
"But in order to get this new market off the ground, we can't expect the private sector to do all of the heavy lifting. The government can and should kick-start the market by committing to purchasing certificates itself, as it did effectively with the carbon market almost a decade ago."
NFF wants some differentiations from carbon
In its submission to bill, NFF CEO Tony Mahar said the government needed to adjust a principal called "additionality" – which requires carbon developer to prove their activities are sequestering additional carbon to business as usual. He said that would not work with biodiversity.
"Any argument that existing habitat is not of value ignores the landscape facts, which was most recently articulated in the independent, comprehensive and evidence-based assessment," Mr Mahar said.
"Such an argument also underplays the private commitment of a landholder to reserve habitat as a land steward without any regulatory obligation to do so.
"That said, should a jurisdiction choose to only invest as a market participant, that is a different discussion. While we would maintain our view that additionality should not apply, the key point is that the framework of the legislation should not artificially limit what market participants are able to or prepared to invest in."