A decision support tool for livestock producers considering planting trees on their property for carbon abatement and other reasons is being developed.
The red meat and livestock industry is uniquely positioned to store carbon in the landscape's trees, vegetation and soils, given that producers are custodians for about half of the country's land mass.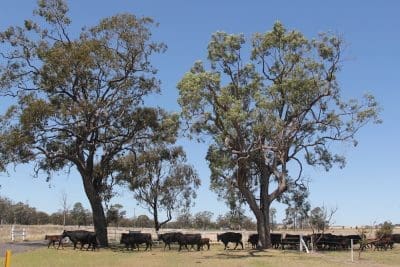 Recognising this opportunity, in 2017 MLA announced the industry would aim to be carbon neutral by 2030 (CN30). The commitment means that by 2030 the industry plans to make no net release of greenhouse gas (GHG) emissions into the atmosphere.
To achieve the CN30 goal, MLA has invested $200 million in research and development with a further $150 million required over the next few years.
A key pillar of this investment was the formation of the Carbon Storage Partnership which focuses on products that can build industry capacity and capability in this area.
Producers can use or claim this stored carbon to 'inset' credits against the emissions associated with their business to lower their net carbon footprint.
Being able to demonstrate a low carbon or carbon neutral position can open doors for producers to participate in a premium low carbon supply chain or branded product. Alternatively, producers may also choose to generate additional income through the sale of carbon credits as 'offsets' to external buyers.
To boost carbon storage on-farm, producers can plant trees that provide multiple benefits to production, such as:
Helping to conserve soil by reducing soil erosion from wind and water
Increasing soil organic matter
Improving soil structure
Increasing water infiltration and assisting nutrient cycling fodder to supplement pastures for grazing stock during periods of feed shortages
Providing shade and shelter for livestock from hot winds and sun, which can help reduce heat stress and improve productivity.
Strategically planted trees can also reduce wind speed and provide protection to reduce livestock losses in cold conditions. Research has shown that lamb mortality can be reduced by 10 percent through greater wind protection.
'Planting trees on-farm' tool
MLA and the Victorian Department of Jobs, Regions, and Precincts have funded the 'Trees on Farm' project as part of the Carbon Storage Partnership, which is being led by the University of Melbourne.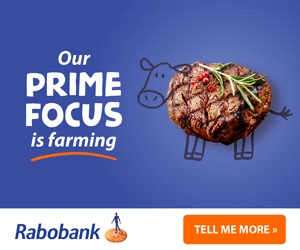 Researcher and project manager Dr Rachelle Meyer said the project will gather information about planting trees on-farm – an area which has been heavily researched – to develop a decision tool for producers.
"We'll use interviews with 50 producers and data that's already been collected to inform an analysis estimating the value of integrating trees into farming systems," she said.
The project will deliver a decision framework to assist producers in accessing the information they need to be able to make decisions about planting trees on-farm.
It will develop fact sheets – available online – for specific livestock producers and regions, containing information such as pasture growth, cattle weightgain or reduced lambing losses.
"If a beef producer from Gippsland wants to know the benefits expected from planting trees, it will be different to what a sheep producer in northern Victoria would get," Dr Meyer said.
Three ways to make decisions about trees on-farm
The trees on-farm decision tool will help producers to:
Step through the decisions based on their goals for planting trees on-farm
Learn from their peers and see what producers have selected as critical factors for planting trees on-farm
Access information on carbon sequestration rates expected from planting trees on-farm.
Source: MLA